In this week's Outfits Under $100, we'll be looking at using dark floral patterns. I don't tend to wear bold colors or patterns, but dark floral prints are an irresistible combination of being colorful but not loud.
There's a dark floral style for everyone: The sheer variety makes it easy to find something that suits you. Choose bright flowers on a dark background to make a statement, or check out a monochromatic style to stay neutral. Add bigger flowers for "pop" or choose prints with smaller flowers to add just a little flavor.
Here are three affordable dark floral outfits to inspire you:
Out in the Garden – $99.69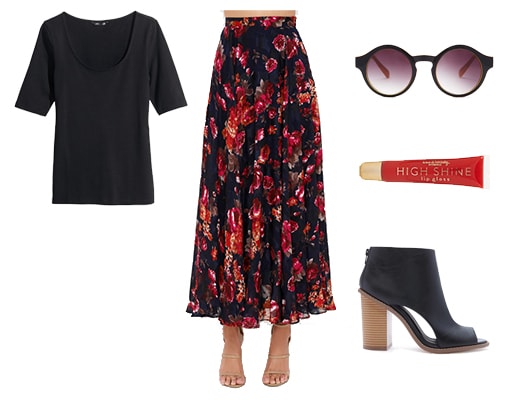 Products: Top, Skirt, Sunglasses, Lip gloss, Booties
This statement floral outfit can work for a casual day or out to an event. The skirt is dark enough to not seem like you're dressed for Easter, but is bold enough to make a statement. If you're wearing this out to an event, styling your hair and wearing red lip gloss can make the outfit more formal.
Desk Flowers – $99.83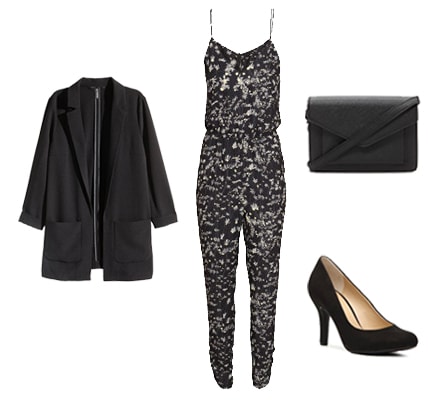 Products: Jacket, Jumpsuit, Bag, Heels
If bright red floral skirts are too much for you, this monochromatic jumpsuit might be more your style. The flowers are small, making this print much less attention-grabbing while still being unique. To wear it casually, pair the jumpsuit with some black sandals and your outfit is done! This outfit could actually be appropriate for work in a casual office if you add a crisp blazer and some heels.
Flower Feet – $87.88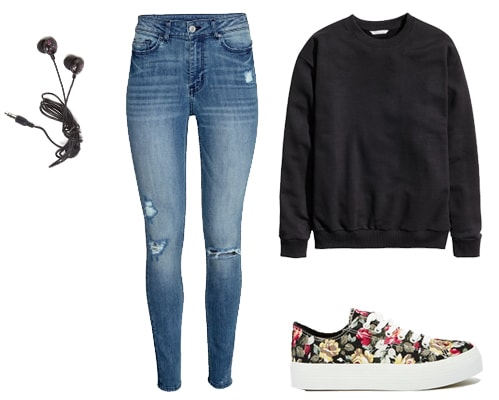 Products: Floral Earbuds, Jeans, Sweatshirt, Sneakers (Similar Non-platform)
If you're hesitant to change your carefully curated neutral wardrobe, don't fret! Floral sneakers are a great way to try this trend: They're comfy, casual, and can be matched with many neutral outfits. Wearing a statement sneaker can take a plain outfit up a notch without a ton of work. (I also included a link to floral sneakers without a platform if you prefer yours flat.)
What do you think?
Are you a fan of dark floral patterns? Which outfit was your favorite? I'm always happy to read your comments and feedback below!