This post may contain affiliate links, which means we may receive a commission if you purchase through our links. Please
read our full disclosure here
.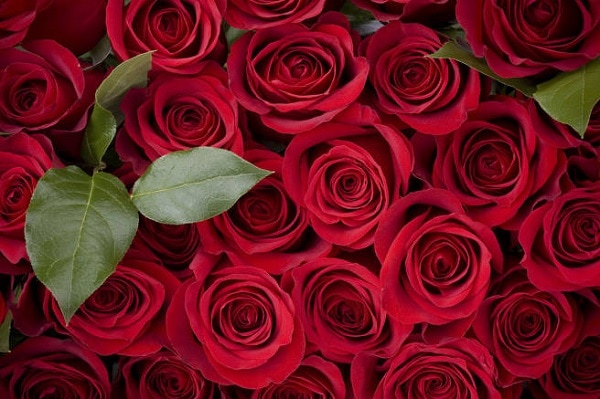 Photo:ELLE
Sometimes holidays sneak up on you, and if you're in that boat for Valentine's Day this year, look no further than this one-stop shopping guide. Whether you're going out with a significant other, celebrating singledom with your gal-entines, or playing it low key with a movie marathon and champagne, one thing's for certain: you have to wear something.
There are only two more weekdays before the 14th, which leaves very little time to plan an outfit. Because of this, we've created five cute looks for five different Valentine's Day plans. The best part? Each outfit comes entirely from one store. Time is precious when you are a college student, and we don't want you wasting it ducking into every single store in the mall. One stop, one outfit, and you're good to go!
Karaoke Bar Date – $96.60 (Forever 21)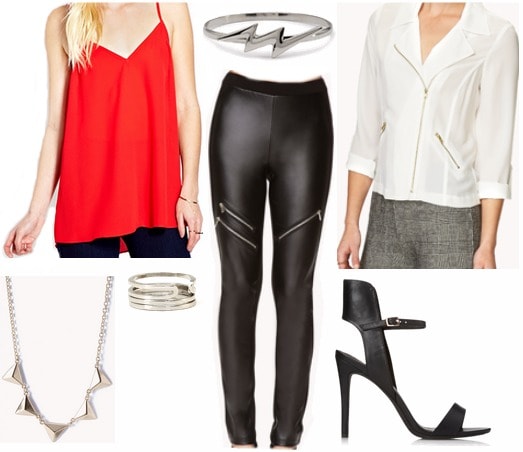 All items from Forever 21: Top, Leggings, Jacket, Shoes, Necklace, Stacked Rings, Bracelet
Belting your heart out to No Doubt and Carrie Underwood this V-Day? It doesn't matter if your single girlfriends planned this event or if you're mixing it up with your S.O., but this is the perfect opportunity to wear your tallest heels. Play into the holiday by wearing a bright red top in a non-cheesy way, and throw a slinky jacket over the blouse. Forever 21 is a haven for accessories and jewelry, so be sure to swing by those departments to grab some accent items on your way out.
Science Center Date – $98.95 (Target)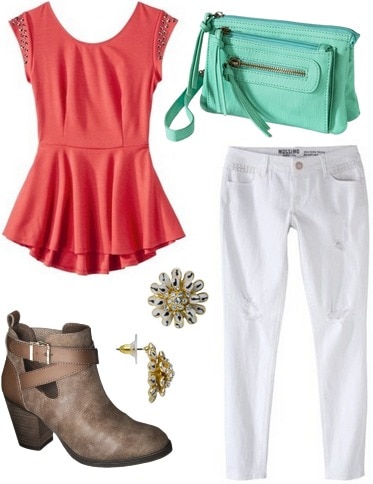 All items from Target: Top, Jeans, Shoes, Purse, Earrings
If you find yourself in one of those awkward "we-just-started-dating-but-it's-Valentine's-Day" situations, there's no need for the pressure of a big dinner and flowers. Go a non-traditional route with your new date and spend the afternoon at the local science center or history museum.
You'll want to look casual yet cute, and Target has ultra-hip and inexpensive clothes that are perfect for this kind of activity. Select this coral peplum top with white jeans. Spring bags and shoes have started to arrive at Target, so reach for a cute pair of booties (that you'll wear to class constantly, too!) and a mint purse.
Fancy Dinner – $96.70 (Zara)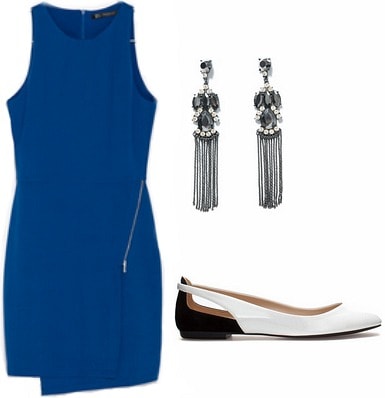 All items from Zara: Dress, Shoes, Earrings
Spending this Valentine's Day at your favorite restaurant? Get dressy, but don't go overboard – the best formal looks are the ones that look effortless. For a chic and classy dress, go to Zara. They have an abundance of fashionable dresses right now, but we can't help loving this little blue number with the asymmetrical zipper. Rock it with these bold chandelier earrings and two-toned flats. (Add tights if it's super cold where you live!)
Cooking at Home – $79.75 (H&M)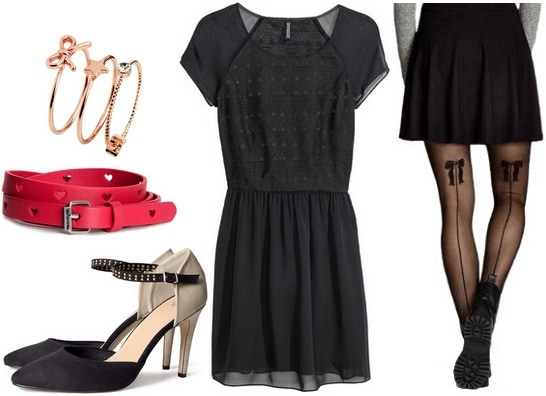 All items from H&M: Dress, Tights, Shoes, Belt, Rings
Given that 90% of the country has yet to thaw out from Polar Vortex, staying home to cook with your significant other or friends may be a viable option for the 14th. However, just because you are home doesn't mean you should wear sweatpants and your go-to 7th grade softball hoodie.
If you are entertaining, wear a chiffon dress with cute tights. H&M has stepped up their shoe game, so look for these color-blocked heels with studded ankle straps. Once again, throw a little Valentine's spirit into your look with a skinny heart belt.
Netflix Marathon – $81.36 (Charlotte Russe)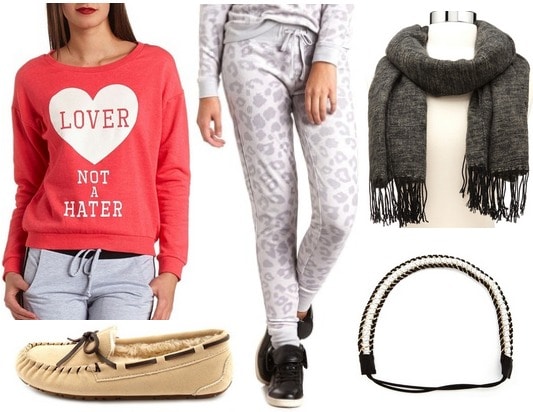 All items from Charlotte Russe: Sweatshirt, Leggings, Shoes, Scarf, Headband
For one reason or another, you may not have Valentine's Day plans. It can be easy to get bummed when everyone is celebrating their relationship status, but choose to see the situation in a different light. Stay home. Take a bath. Spend the night watching the new season of House of Cards (that's what I plan on doing!) or have a Pretty Little Liars marathon. Drink champagne. Celebrate yourself!
But first, swing by Charlotte Russe to treat yourself to some cute new loungewear. Wear leopard-print leggings, a cozy sweatshirt, your favorite scarf, and comfy slippers, then start that Netflix marathon.
What are you wearing this Valentine's Day?
What is your go-to store when you are low on time? What are your plans for Friday the 14th? Which sample outfit above is your favorite? Let us know by leaving us your thoughts in a comment below!