This week's installment of Outfits Under $100 works a little differently than usual – it's Halloween-themed! However, we fully understand that spending $100 on a Halloween costume is outrageous for many college students, so we certainly don't expect you to buy each item we suggest.
So that being said, we have put together five celebrity-inspired Halloween costume looks, each with a main piece that you likely have in your closet anyway. While the totals may have some sticker shock, keep this in mind as you read: use what you already own and buy the little accessories as needed. Let's get to it:
Lucille Ball (Chocolate Factory Episode)- $92.37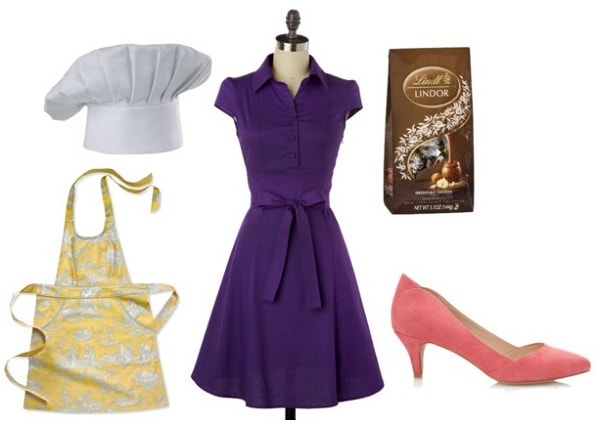 Product Information: Dress – Modcloth, Shoes – Forever 21, Apron – Williams-Sonoma, Hat – Amazon, Chocolate – Drugstore
Lucille Ball is an icon and dressing as Lucy in the beloved chocolate factory episode of I Love Lucy is an easy costume that doesn't require much preparation! A button-up A-line dress, an apron, and low heels are pieces you likely have laying around (or can borrow). Add a baker's hat and grab some truffles on your way out the door for final touches.
Gwyneth Paltrow – $99.82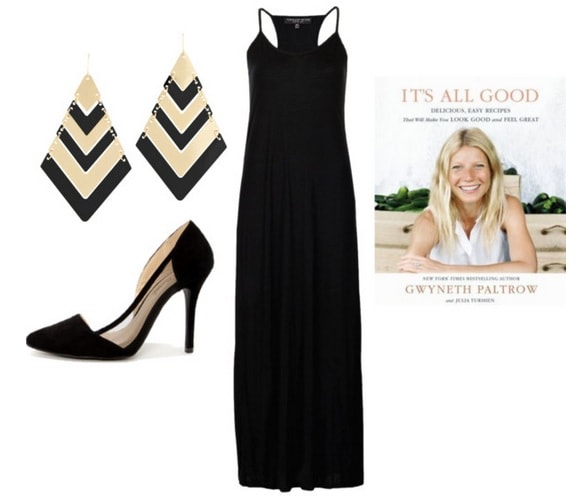 Product Information: Dress – Dorothy Perkins, Shoes – Lulu's, Earrings – Aldo, Book – Barnes & Noble
Not only is Gwyneth Paltrow an esteemed actress, lifestyle guru, and published author, but she also happens to make a fantastic Halloween costume. Grab a slinky maxi dress and your trendiest shoes. Minimal makeup and jewelry will complete the look. You don't even need to bother with a dramatic hairstyle – a sleek ponytail or straight style will do. Carry around a copy of her book (and maybe a glass of green juice) and you're good to go!
Bettie Page – $73.27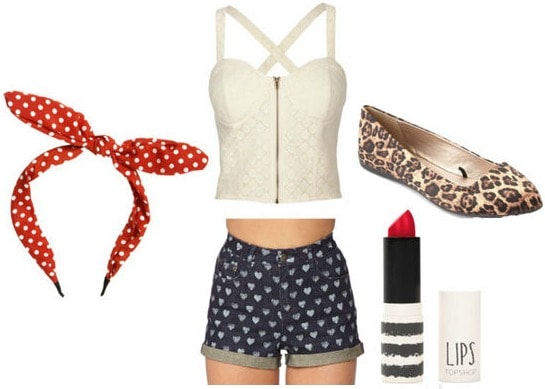 Product Information: Top – Tilly's, Shorts – Forever 21, Shoes – Charlotte Russe, Headband – Boohoo, Lipstick – Topshop
If you're feeling a little rockabilly this Halloween, go as pin-up icon Bettie Page! First, grab your high-waisted shorts, a piece most of us have left over from the summer. A bustier corset and bright lipstick are the key elements of the ensemble. Your hair is also important, so be sure to spend time styling it into dramatic curls or ultra-big waves, then top it off with a tied headband.
Honey Boo Boo – $77.19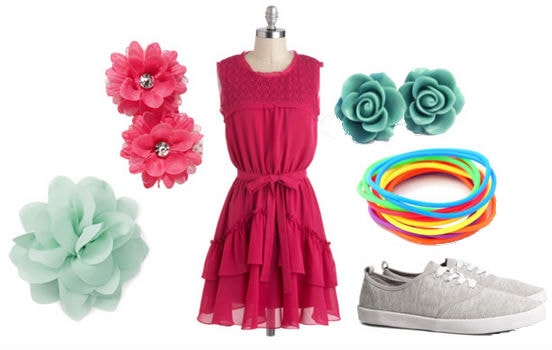 Product Information: Dress – Modcloth, Shoes – H&M, Pink Hair Clips – Target, Green Hair Clip – Forever 21, Earrings – Etsy, Bracelets – Hot Topic
Remember when you were a kid and you got to wear whatever you wanted, regardless of color choice or what type of footwear you chose? Our favorite guilty-pleasure show, Here Comes Honey Boo Boo, makes for an excellent Halloween costume for this reason. After all, most of us have at lease one silly, frilly dress hiding in the back of our closet. Pair yours with Keds, hair flowers, jelly bands, and any other kid jewelry you can find. Be sure to strut around like you own the party.
Penny Lane from Almost Famous – $99.92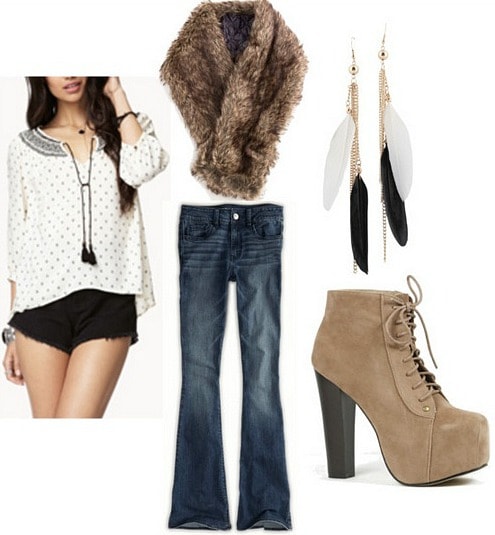 Product Information: Top – Forever 21, Jeans – American Eagle, Shoes – Amazon, Wrap – Amazon, Earrings – Aldo
If you haven't seen Almost Famous, we highly suggest watching it immediately. Afterwards, you can come right back here to get tips on how to dress like your new favorite movie character. To rock a straight-out-of-the-'70s outfit this Halloween, grab your flared jeans and a peasant top. Don't forget a furry shawl, platform boots and funky jewelry to complete the look.
Are you wearing a celebrity-inspired costume for Halloween?
If yes, who are you going to dress like? What tips do you have on dressing frugally for Halloween? Which look above is your favorite? Leave a comment below and let us know your thoughts!