This post may contain affiliate links, which means we may receive a commission if you purchase through our links. Please
read our full disclosure here
.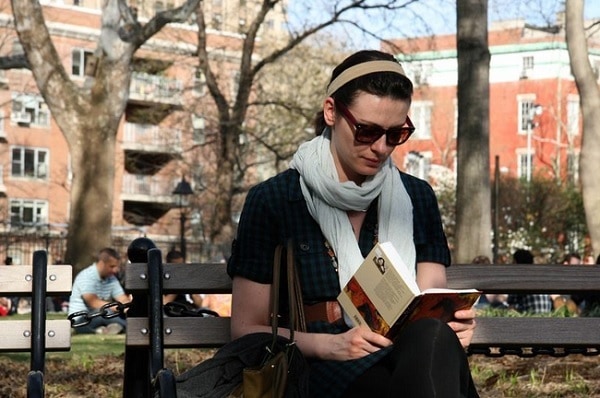 Photo: ELLE
Let's start with a true story. After a strenuous semester, I had finally nitpicked my final presentation into collegiate perfection. Unfortunately, I hadn't taken the time to figure out what to wear for the event. I threw together a professional outfit last-minute, but I felt rushed and unable to focus. Rookie mistake: not picking out finals week outfits ahead of time.
Why not just leave the hard work to us? Focus on your studies instead of your fashion. Below are five frugal outfits for each day of finals week and each one totals less than $100. You can thank us later.
Monday All-Night Cram Session: $55.94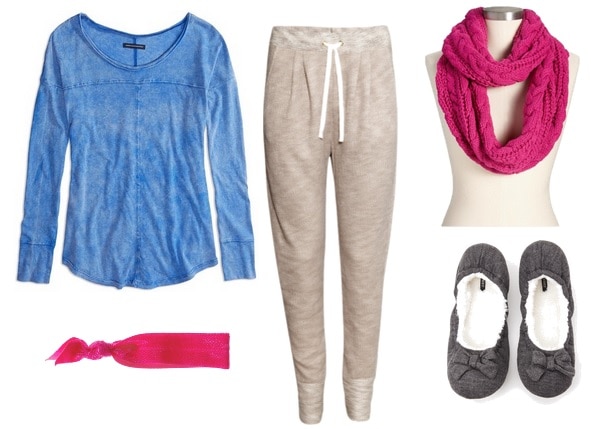 Product Information: Top – American Eagle Factory, Pants – H&M, Slippers – Forever 21, Scarf – Old Navy, Hair Tie – Sephora
You are basically obligated to have at least one late night (or all-night) cram session during your college years. If you're not wearing comfy clothes, you'll be sorely disappointed.
Casual pants are a must-have, as is a cozy knit top. In case it gets chilly in the wee hours of the morning, we suggest having a knit infinity scarf and some soft slippers nearby. The only other thing you'll need is a hair tie to keep those locks up – otherwise, you'll start to scout out split ends instead of study.
Tuesday Study Group: $94.34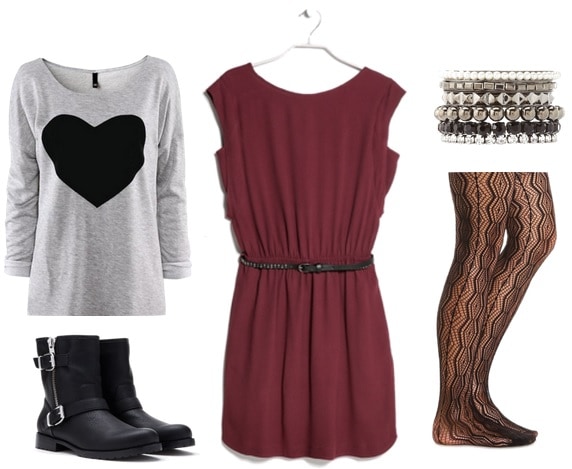 Product Information: Top – Amazon, Dress – Mango, Shoes – Forever 21, Tights – Charlotte Russe, Bracelets – Charlotte Russe
The beauty of dresses is that they are easy to throw on and easy to change up. If you're headed to a study group, toss on a dress with a tee over the top to switch up your style. A pair of patterned tights will be the attention-grabbers of the outfit. We love these flat booties for walking across campus. Bangle it up if you feel like you need a little extra glam.
Wednesday Written Test: $80.05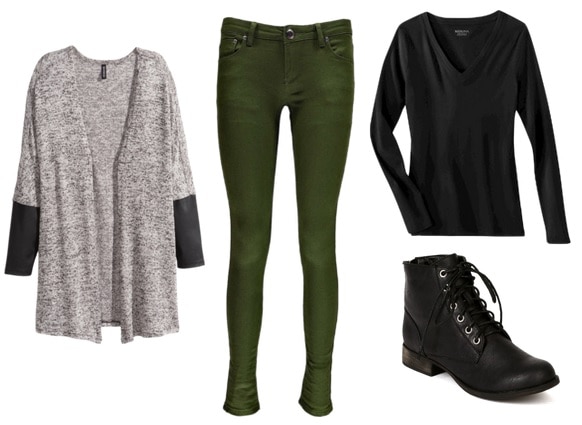 Product Information: Top – Target, Sweater – H&M, Jeans – Boohoo, Shoes – Amazon
Sitting down for a miserable 3-hour written exam? Listen closely: be comfortable! If you are wearing a belted waist dress that cuts in at an uncomfortable spot or you feel like your skirt is too short, you will not be able to effectively take a test.
Grab your most comfortable jeans and don them with a tee. We suggest a sharp-looking cardigan, which will give your outfit an effortlessly well-dressed stamp of approval from your teachers. Slip on flat booties and you are good to go.
Thursday Oral Presentation: $86.83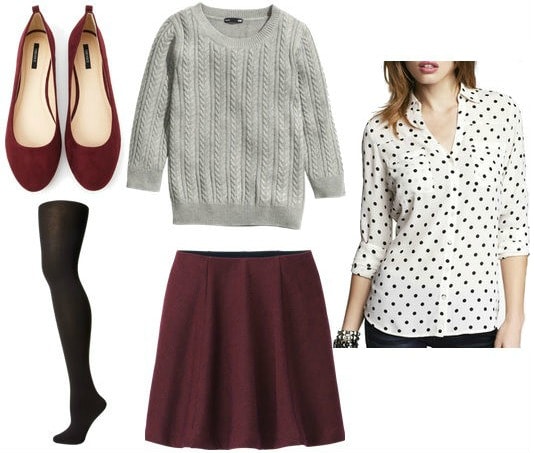 Product Information: Top – Express, Sweater – H&M, Skirt – UNIQLO, Shoes – Forever 21, Tights – 6PM
While we love a good blazer and skirt combo, there are other ways to look as equally professional. This skirt is nicely lined and not tight, so you won't risk any unflattering seams. A button-up is a necessity, and we like one that shows a little bit of personality, like this polka dot style. Let the collar poke out from a crew-neck sweater.
Opaque tights are a more fashion-forward alternative to nude hose, and burgundy flats are the perfect finishing touch. If you decide to wear any jewelry, we suggest stud earrings or a small necklace. Nothing is more distracting than gesturing while you give a speech with an armful of bangles.
Friday Post-Finals Breakfast: $95.69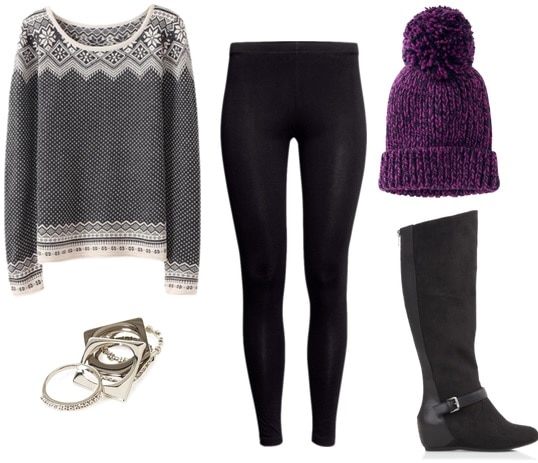 Product Information: Sweater – Black Five, Leggings – H&M, Boots – Express, Hat – UNIQLO, Rings – Forever 21
One of my favorite college traditions was getting together with my friends at the end of finals for brunch before we all headed home for the semester. If you've got a casual get-together planed for the end of finals, you should go comfy… you've earned it!
Leggings and a seasonal sweater work nicely for the occasion. Didn't do your hair? A cozy cap will hide any flyaways. Flat boots dress up the look, but are also practical.
What are you going to be wearing for finals week?
Do you have several hard finals or is this an easier semester? Which looks would you wear? Leave a comment below and let us know.