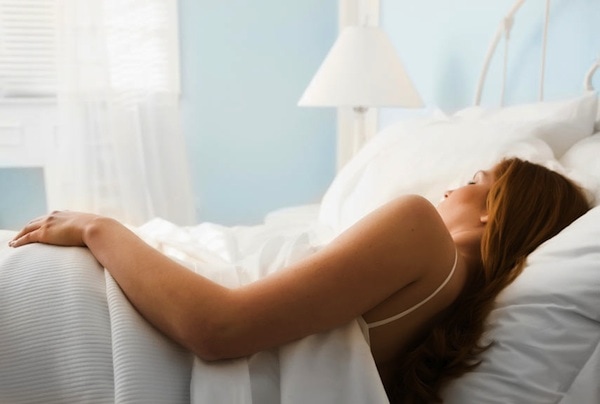 Photo: ELLE
Chances are, you were concerned about your wardrobe when you went away to college: Analyzing all of your tops and dresses, trying to figure out which ones look cool enough for your new college style… we've all been there. However, one group of clothes should not to be overlooked: dormwear.
Also known as loungewear, this cozy and relaxing clothing is a total college wardrobe staple. Despite its comfiness, there is no reason loungewear clothes can't be cute too!
Whether you are living in a dorm or not this semester, you will need some great loungewear. To help you out, we have compiled several outfits in various styles of loungin'. Also, these outfits are all under $100, which makes them budget-friendly to boot!
Just Sleeping – $65.85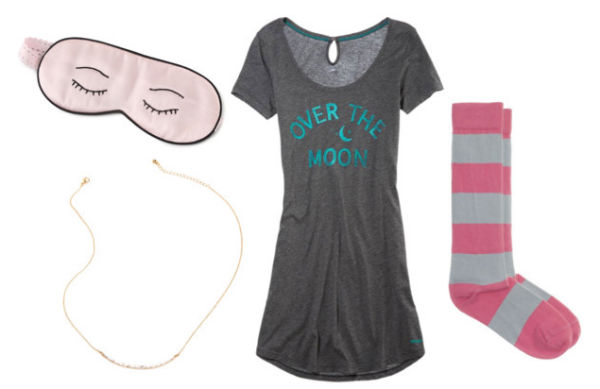 Product Information: Sleepshirt – Aerie, Socks – American Apparel, Sleep Mask – Shopbop, Necklace – Windsor
Whether you're reading in bed, catching up on Netflix before lights out, or just going to sleep, a big nightshirt/dress is a great piece to wear. While temperatures are still warm (and they're always finicky in dorms!), reach for a comfy and casual shirtdress.
To keep your toes warm, grab some striped socks. You'll reuse these constantly with boots in the winter, so they are a no-brainer purchase. We also suggest a sleep mask, as sometimes light comes in from the hallway and window in dorms, and this will help block it out.
Late Night Study Sesh Down the Hall – $79.25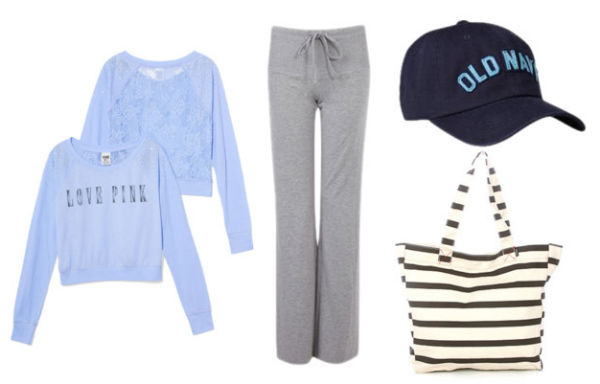 Product Information: Sweatshirt – Victoria's Secret, Pants – Forever 21, Bag – Karmaloop, Hat – Old Navy
Sometimes you get wrapped up studying all night. Maybe before a big test you spend the entire evening reviewing with your classmates in your dorm. This comfortable pajama look is also acceptable for running down the hall to study.
The overnight bag doubles as a great tote for your books and binders, while a lace-back sweatshirt is twenty times cuter than a normal one. We also love the idea of throwing on a hat to cover up messy hair.
Shower Time – $40.45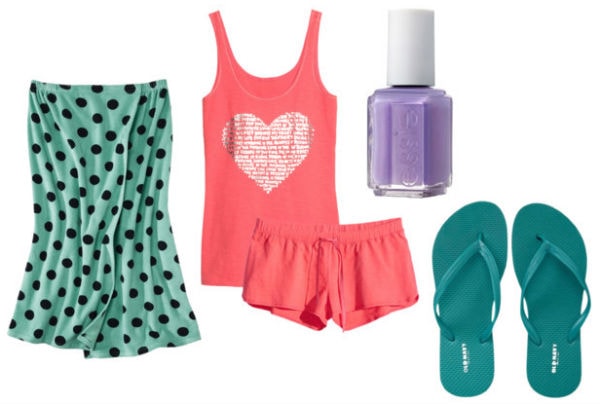 Product Information: Sleepwear Set – H&M, Wrap Towel – Target, Sandals – Old Navy, Nail Polish – Nordstrom
One of the world's most brilliant inventions is the wrap towel. After drying off, you can velcro it around the top to stay put. There is nothing more tricky than wrapping a towel around yourself, then trying to pick up your shower caddy full of shampoo bottles and get out of the showers without it falling off completely. And of course, if you're in the dorms, don't forget your flip flops!
TV Marathon – $51.79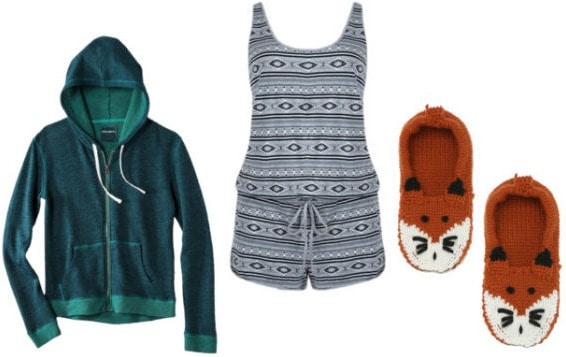 Product Information: Romper – Forever 21, Hoodie – Target, Slippers – Urban Outfitters
Sometimes you deserve to catch up on New Girl with your roommate and that's where this adorable loungewear look comes in. We could not be more in love with this comfortable romper from Forever 21. We especially love it when paired with these oh-so-cute fox slippers! Lastly, grab a zip-up sweatshirt to stay warm.
Weekend Slumber Party – $97.09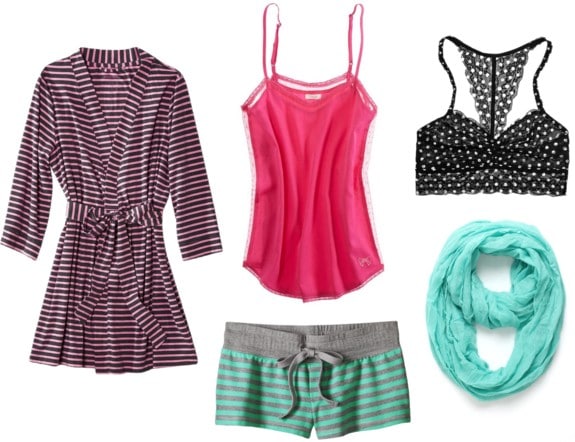 Outfits Under $100: Weekend Slumber Party by collegefashion featuring pink tops
Product Information: Top – Aerie, Bralette – Victoria's Secret, Shorts – Target, Robe – Target, Scarf – Pacsun
Who says slumber parties are a high school thing? You will have plenty of them in college, too. Lacy bandeaus, camis, and shorts are our go-to lounge outfit. Throw on a scarf for added interest, and wrap a robe around for some extra warmth.
What do you wear to lounge around the dorms?
What are your favorite pieces from above? Which look is the best? Where do you shop for casual wear? Leave us a comment below and let us know!