This post may contain affiliate links, which means we may receive a commission if you purchase through our links. Please
read our full disclosure here
.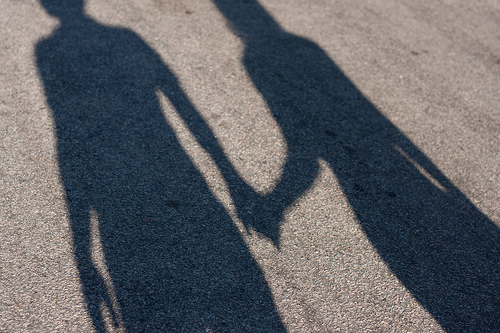 For those of us in single-girl shoes, summertime is the perfect season to go out with new people. A first date can be intimidating enough, but planning a first date outfit can be a feat in itself. Locations and activities, shoes and height issues, comfort, weather, and of course first impressions all require contemplation.
To help ease the pain of outfit changes, sleepless nights, and frantic phone calls to your girlfriends before the big day, we have compiled a cheat sheet for you, complete with five sample outfits perfect for first dates, each one under $100 total.
The Dinner Date – $95.73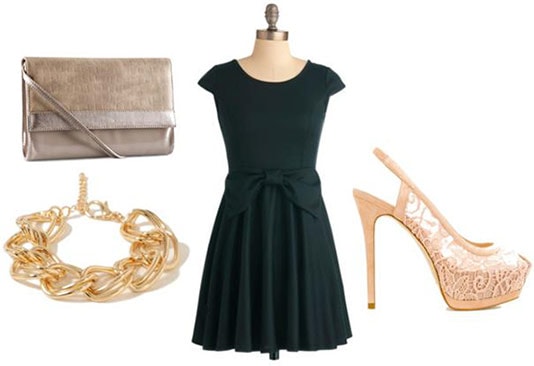 Product Information: Dress – Modcloth, Clutch – H&M, Shoes – Zara, Bracelet – Forever 21
Chances are, if your date asked you out, he or she likely suggested dinner. This can be oh-so-romantic. Just think: getting to know each other in a dim corner of an Italian restaurant, sharing a plate of bolognese, and hopefully ending up like that scene from Lady and the Tramp.. but I digress.
Don't wear white or light colors if you are at all accident-prone and/or plan on ordering anything with a sauce or dressing. Just don't. I can't tell you how many times I've ended up with red sauce all over my shirt on a date – it's an absolute mood-ruiner!
Don't underdress. Showing up at the eatery in cut-offs and a plaid shirt when your date is in their finest evening wear? Not a great idea.
Don't overdress. Overdressing can be equally as awkward – keep the sparkly frock at home.
The key is to make sure your brain is occupied with the date in front of you, not your outfit. So be sure to wear something you're comfortable in. Otherwise you'll end up distracted, constantly tugging and shifting about.
Bowling Date – $90.78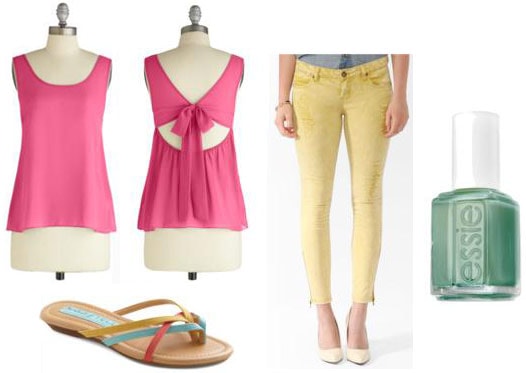 Product Information: Top – Modcloth, Jeans – Forever 21, Nail Polish – Essie, Sandals – Modcloth
Congrats! If you're going bowling, mini-golfing, or anything as equally awesome on a first date, you must have snagged a keeper. A fun outing requires a fun outfit, so feel free to break some traditional rules:
Wear color! A bright pop or two will certainly catch your date's attention, just don't go too crazy with the colorblocking.
The same goes for prints, as they can be incredibly distracting.
Studies show that first dates pay attention to little details like hair and nails, because they give a glimpse into what kind of person they're going out with. So get rid of those chipped nails and slick a coat of shiny polish on before you go!
Catching a Local Band – $92.98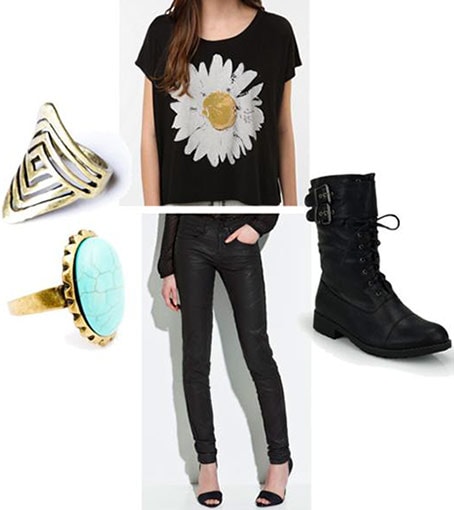 Product Information: Top – Urban Outfitters, Pants – Zara, Shoes – Amazon, Rings – Brandy Melville, Brandy Melville
Going out to a concert for a first date can certainly take the pressure off! If you're meeting at a bar or club to catch a show, making conversation is less of a concern and there's always a great escape plan.
Dress for the scene. Don't show up at a rock show in cowboy boots, and forgo the heavy eyeliner at a country show.
Since there will be less time to talk, your outfit will have to speak for you. Now is not the time to be shy with your attire. Dress to turn heads and express your personality.
Wear a flowy top. Personal experience has led me to understand that clubs can be hot. Anything clingy will lead to sweating and that's an impression you do not want to make on a first date.
Afternoon at the Aquarium or Museum – $91.94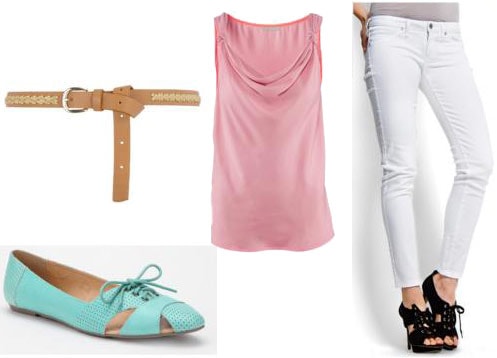 Product Information: Top – H&M, Pants – Mango, Shoes – Urban Outfitters, Belt – Dorothy Perkins
Ah, cultural exploration dates are my personal favorite. How can you not love perusing art galleries and museums, chatting and discovering new places? The conversation topics cannot be beat.
Flat shoes are a must! Inevitably, museums mean a lot of walking, so wear footwear that's both comfy and cute.
Go casual – but flirty. A pink top, shoulders barred, and nicely-fitted jeans will totally catch your companion's attention without looking over-the-top.
Evening at a Play – $99.82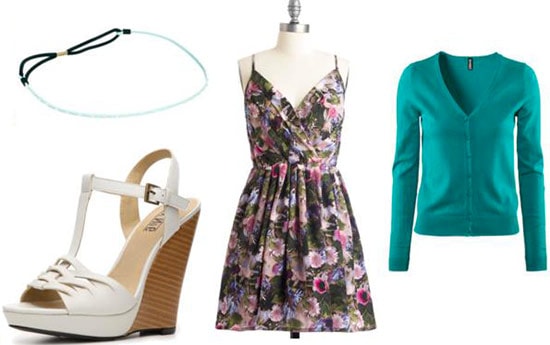 Product Information: Dress – Modcloth, Shoes – DSW, Cardigan – H&M, Headband – ASOS
Here at CF, we hardly need excuses to dress up, but a first date to the theater is a no-brainer. A pretty dress, strappy sandals, and a headband will fit the (play)bill.
Dress up! As I mentioned before, this is one of those scenarios when you do not want to have an overdressed/underdressed problem. You don't have to go crazy, but definitely don't go too casual.
Bring a sweater. Theaters always crank up the AC. It is one of those things I will never understand.
The strappier the sandal, the better. (Hey, it's summer!)
Good luck, girl! What are your thoughts?
Now we want to hear from you! What is your go-to outfit for a first date and how do you keep it frugal? Are most of your date outfits under $100? What tips and tricks do you have for dressing to make a great first impression? What first date location is your favorite? Which look do you like best? Leave a comment below and let's talk about it!