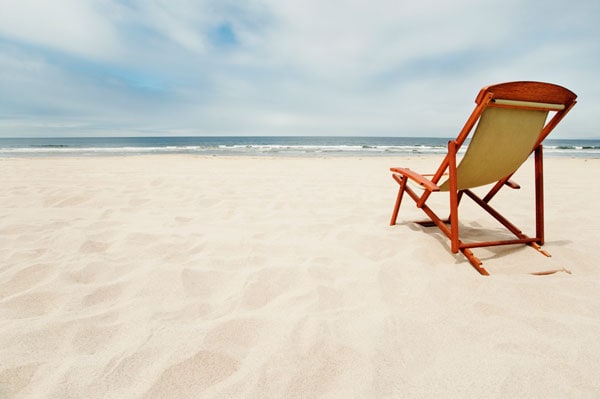 Swim season is here! Whether you are soaking up the rays at your parent's backyard pool, a water park, or the beach, it's time to pick out a new suit. Even if you're taking summer classes, grab a book and go study by the pool. After a long winter, it is time to take advantage of the sunshine (with sun protection, of course!).
Swimwear is just as expressive as any other outfit you wear. So, we've rounded up four different styles of swimsuits and accessories to complement them. As always, each outfit costs under $100 total, so it's time to get shoppin' and swimmin'!
Funky & Fierce – $93.83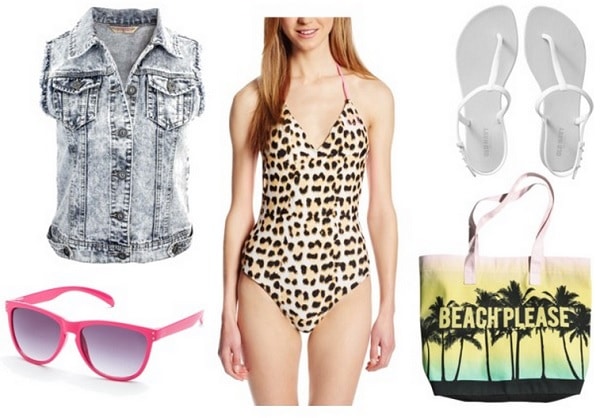 Product Information: Swimsuit – Amazon, Vest – Body Central, Sandals – Old Navy, Sunglasses – Kohl's, Bag – H&M
A cheetah print one-piece is a sassy way to set yourself apart at the beach. This one has pink accents, so pair it with these bold pink shades. We love the thought of tossing a denim vest over the suit for a little added modesty before and after you hit the waves. Slip on some strappy sandals, and don't forget a fun graphic bag for toting your essentials!
Sporty Girl – $90.46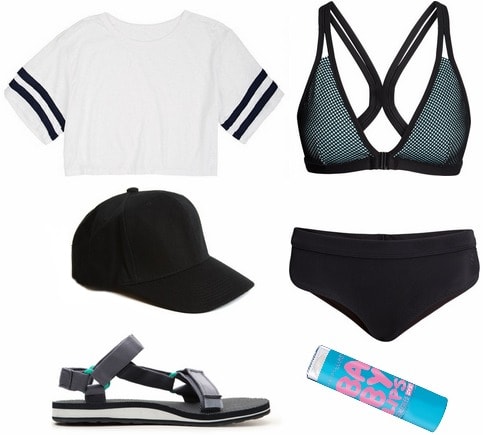 Product Information: Swimsuit Top – H&M, Bottom – H&M, Top – Delia's, Shoes – DSW, Hat – Amazon, Lip Balm- Maybelline
If you're the kind of gal that's more into beach volleyball than sunning herself, go with a sportier-styled suit. This mesh covered bikini is right on-trend for summer. Pair with a black-and-white crop top and matching sandals for the walk to and from the beach. Tie your hair up in a pony and throw on a baseball cap, then swipe on a lip balm with SPF for a little added sun protection.
Sassy & Sweet – $80.75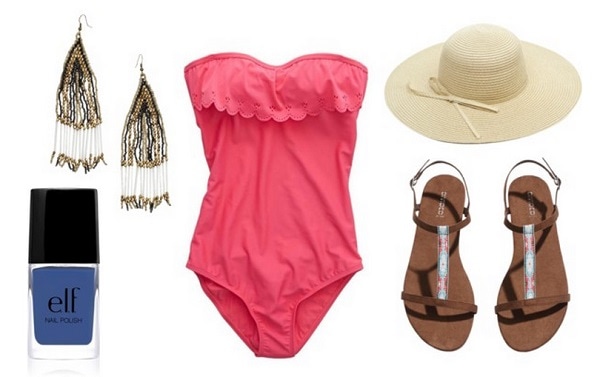 Product Information: Swimsuit – Aerie, Shoes – H&M, Hat – Wet Seal, Earrings – H&M, Nail Polish – e.l.f.
If you feel like laying out by the pool (ideally with a drink in hand!) rock a gorgeous coral-hued one-piece that has a feminine ruffle detail. A wide-brimmed hat continues that glam vibe, and if you aren't planning on hitting the water, accessorize with a big pair of earrings. Embroidered sandals and a blue mani tie the whole look together.
Beachy Babe – $86.82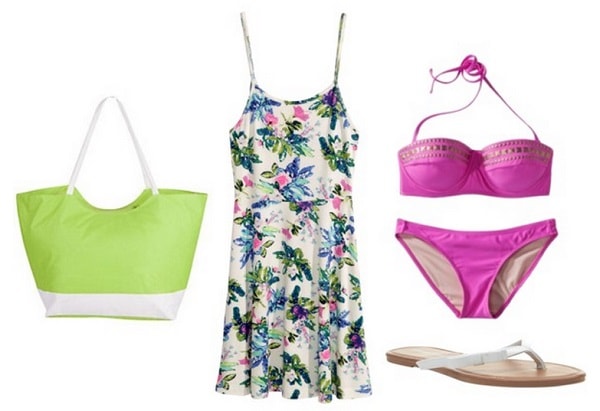 Product Information: Dress – H&M, Swimsuit – Target, Bag – Daily Look, Flip Flops – Wet Seal
This magenta bikini is a great go-to for any occasion, and the gold studs on the top are such a fun detail. If you're headed to a pool party, wear a floral print dress as a cover-up. It would look so cute with the bright suit straps peeking out! A neon beach bag and white sandals are the ideal accents to finish up this poolside ensemble.
What is your swimwear style?
Do you like bikinis or bold one-pieces? Which style above is your favorite look? How do you wear your suit? Let us know your thoughts below!