This post may contain affiliate links, which means we may receive a commission if you purchase through our links. Please
read our full disclosure here
.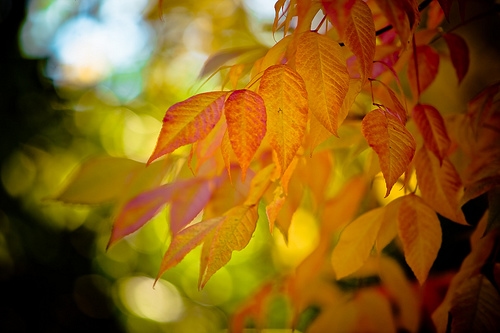 Congratulations on (almost) making it to Thanksgiving break! If you are a freshman, you deserve an extra big pat on the back, and if it's your first time back at home, you also deserve a "good luck!"
Between catching up with high school friends, copious questions from your family about the state of your grades, and extended family members asking about your dating life, going home for break can be a bit strange. Don't be completely intimidated, fellow collegiates, because Thanksgivings back home are also incredibly relaxing. So, freshman or not, you are owed a break from constant studies!
To help ease your packing pain, we have assembled four wallet-friendly outfits for your trip back home. As always, each look rings in under $100 – and because you likely have several of these items in your closet, they total quite a bit less than a Benjamin!
Catching Up With Friends – $98.45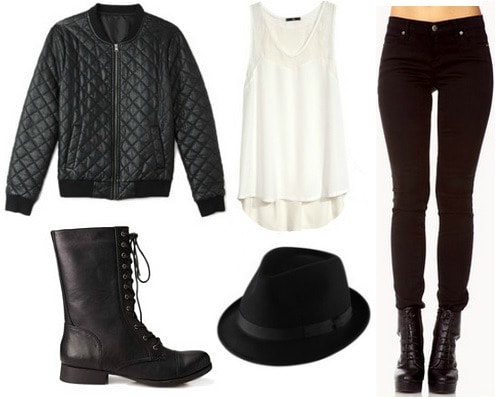 Product Information: Top – H&M, Jacket – Forever 21, Jeans – Forever 21, Hat – UNIQLO, Shoes – Forever 21
There is always a subconscious (or recognized) effort to look absolutely fabulous the first time you're meeting up with friends who went to another college. You will all have stories to share about dorm life, biology class, relationships, and jello shots. If you're playing it low-key, stick with a simple outfit that will take you from a coffee meeting with one friend to lunch with another.
Go for a trendy and coordinated outfit for a catch-up session, like the one above. Pair a cool quilted jacket with skinny jeans, a loosely-fitted tank, and combat boots. Accessories are not to be forgotten; a fedora is perfect for an afternoon of shopping or catching a local show.
A Formal Family Thanksgiving Meal – $97.04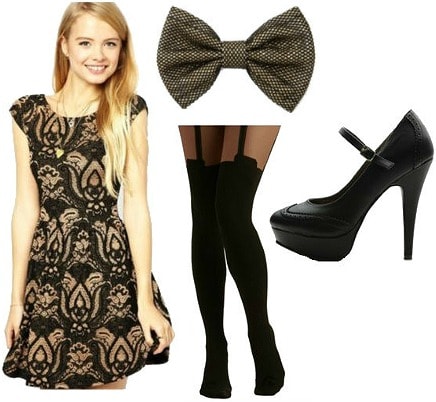 Product Information: Dress – ASOS, Tights – Modcloth, Shoes – Amazon, Bow – Forever 21
If your family is the type to have a formal Thanksgiving affair, use this as an excuse to dress to the nines. As college students, we don't get a ton of opportunities to bring out our fanciest frocks.
A metallic patterned fit-and-flare dress is essential for the occasion, but be sure the dress is a respectable length. If you have cute accessories, like a shiny hair bow or headband, now would be a great time to pull them out.
Also, don't forget a pair of tights! Chances are, if you're driving to another location, temperatures will be pretty cold. Besides, could these ModCloth tights be any more adorable?
Black Friday Shopping – $96.70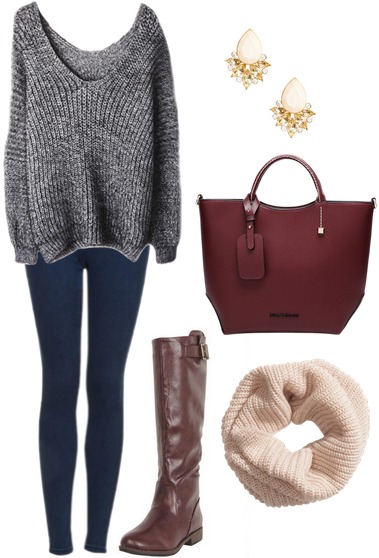 Product Information: Dress – ASOS, Tights – Amazon, Socks – Nordstrom, Boots – Amazon, Scarf – Windsor
If you've been scoping out the best deals for Black Friday, it's important not to let your outfit get in the way of your shopping extravaganza. The best outfits for a day full of bargain hunting are warm, easy to walk in, and not not overly cumbersome.
A cute dress in a comfy knit fabric is ideal for Black Friday shopping. Now, we all know BF can involve copious amounts of waiting in lines outside stores, so be sure to keep your legs warm; Tights with knee socks and boots are a surefire way to make sure you stay toasty. Lastly, layer on a colorful scarf for added warmth and style.
Sunday Football Party – $99.43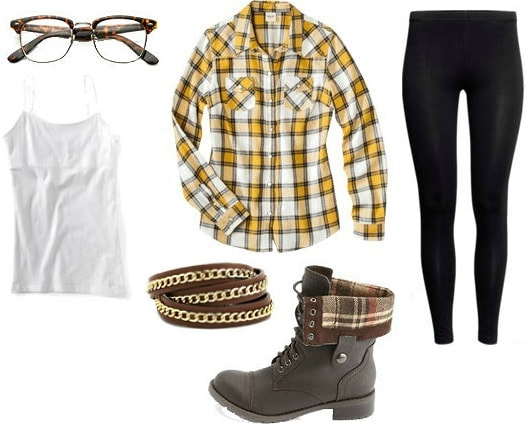 Product Information: Top – Target, Cami – Aeropostale, Leggings – H&M, Shoes – Charlotte Russe, Glasses – Zero UV, Bracelet – Charlotte Russe
Lazy football parties are arguably the best part of Thanksgiving break. There is no need to dress up fancy for watching football with family and friends, but you can still look casual and cute. The outfit above also doubles as a great travel outfit if you're heading back to school on a Sunday afternoon.
Comfortable leggings with a fitted flannel shirt are the way to go here. Gold stars if you have a plaid shirt in your favorite team's colors! Complement the ensemble with some comfy fold-over combat boots, then accessorize with faux glasses and a wrap bracelet.
What will you be wearing when you go home this Thanksgiving break?
What are your plans for break? Which outfit above is your favorite? What events do you need to dress up for? Let us know by leaving a comment below!