This post may contain affiliate links, which means we may receive a commission if you purchase through our links. Please
read our full disclosure here
.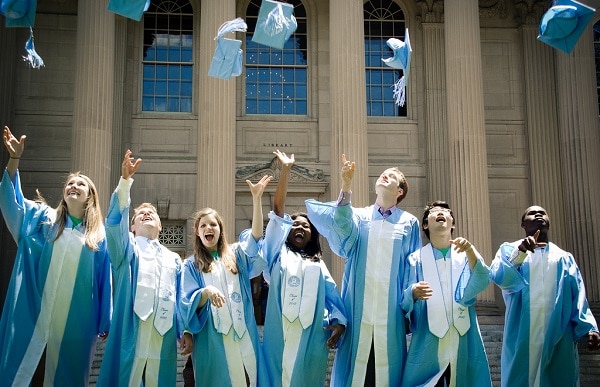 If you are graduating this month, let us be the first to say it: from all of us at College Fashion, congratulations! May you have plenty of pomp and circumstance, receive great gifts, and have a successful post-grad life.
Now, we can't get too ahead of ourselves. Before you even step foot on the platform to accept your well-deserved diploma, you likely have family or friends coming to visit and parties planned for the weekend. However, you're still a college student (for a short time!), so we understand the woes of spending your hard earned cash on clothes.
The outfits below are ideal for all of your activities for graduation weekend. They also all ring in at under $100 each, so consider your pennies pinched.
Sightseeing – $91.68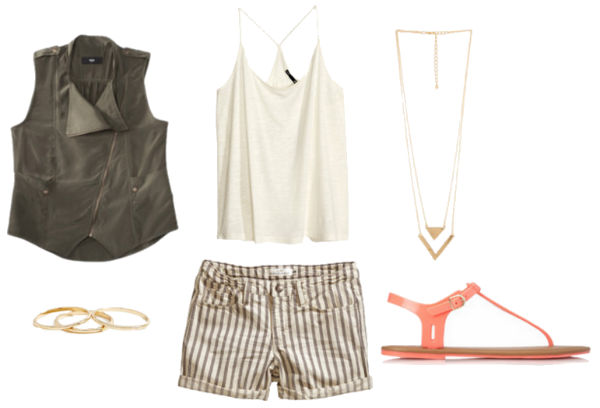 Product Information: Top – H&M, Shorts – H&M, Vest – Target, Shoes – Forever 21, Rings – Nasty Gal, Necklace – Daily Look
What does sightseeing have to do with graduation, you ask? I don't know about you, but every single time my family members come to visit, they want to go to x museum or see x touristy attraction. The one that you have been to 15 times with all of your other family members. The one that you would never go to otherwise.
Anyway, you need a casual outfit for the weekend activities before your ceremony. We suggest flat sandals in a bright, springy color that are comfortable enough for walking long distances. Pair striped shorts with a plain tank and a cute vest to create the perfect sightseeing outfit. Go minimal with the jewelry – we're loving this gold necklace and these matching rings.
Ceremony – $95.90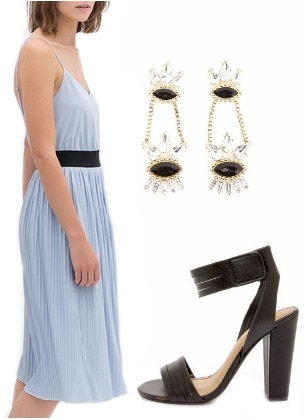 Product Information: Dress – Zara, Shoes – Lulu's, Earrings – Charlotte Russe
Graduation gowns are the most unflattering garments on the planet. That said, you still have to look fabulous underneath! Before the ceremony you'll have plenty of photo-ops with your gown open, then afterwards you'll likely be headed out to dinner. Your graduation ceremony is a time to don your formalwear, so be sure to dress appropriately.
We love this knee-length pleated gown from Zara. Pair it with chunky heels that you feel comfortable standing in for long periods of time. Since you will be mostly covered up, wear bold earrings to stand apart from the crowd of gowned grads.
Family Brunch – $82.61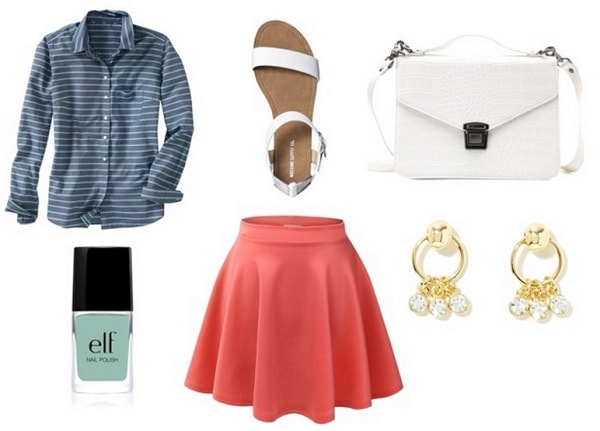 Product Information: Top – Gap, Skirt – Amazon, Shoes – Target, Bag – Pacsun, Earrings – Nasty Gal, Nail Polish – Elf
For a family sayonara brunch the following morning, we suggest wearing something classy, spring-centric, and cute. A button-up shirt with a bright coral skirt would be perfect for a low-key brunch. Pair with white sandals, a classic purse, and dainty jewelry. Don't forget to paint your nails a pretty shade of mint!
Goodbye Party – $97.88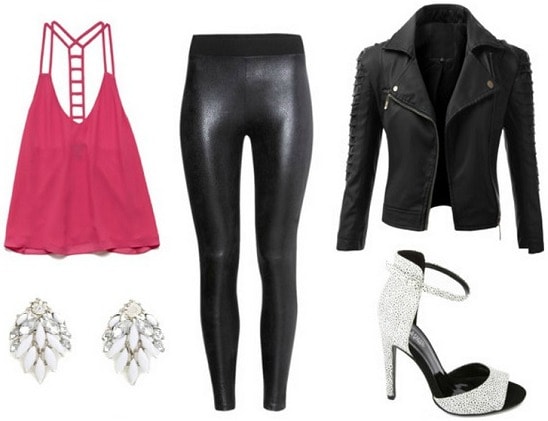 Product Information: Top – Forever 21, Leggings – H&M, Jacket – Amazon, Shoes – Charlotte Russe, Earrings – Charlotte Russe
Whether you have a job lined up or not, people tend to go their separate ways after graduation. You probably have friends that are setting off to Europe to go backpacking for a few weeks, classmates who are headed to grad school, and acquaintances that are going to job hunt back home.
If you all plan on getting together one last time for a party, rock some liquid leggings and a moto jacket. Pair it with a pink tank for a serious pop of color, then don these stingray-style heels.
What are your graduation weekend plans?
Are you attending goodbye parties with your friends? What are you going to wear to your ceremony? How do you keep your looks for the weekend fashionable and frugal? Let us know what you think by leaving a comment below!