This post may contain affiliate links, which means we may receive a commission if you purchase through our links. Please
read our full disclosure here
.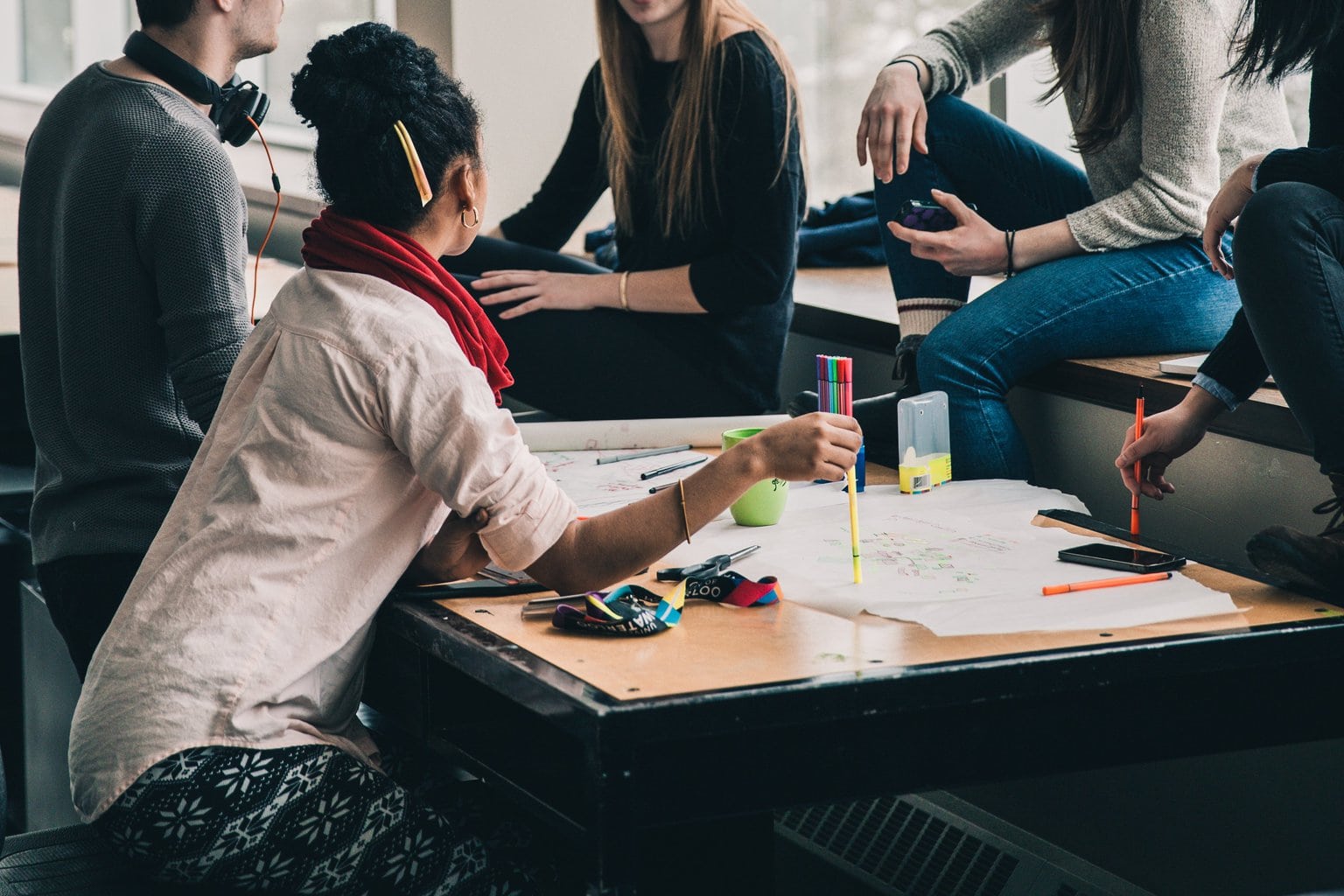 Dressing for summer classes is one of the most confusing fashion scenarios a girl can face. After all, trying to maintain a professional look in the dog days of summer is more challenging than any other time of year. You want to keep it classy, but blazers and layers can be oppressive in the sweltering heat. Then again, classrooms seem to always be chilly – despite high temperatures outdoors.
If you find yourself struggling to put together a fashionable outfit for your summer schooling, leave the hard work to us. We've created four budget-friendly outfits for summer classes that total less than $100 each. Each look bridges the gap between classy and comfortable, which is ideal for attending classes in summer.
1. Lecture Hall – $98.02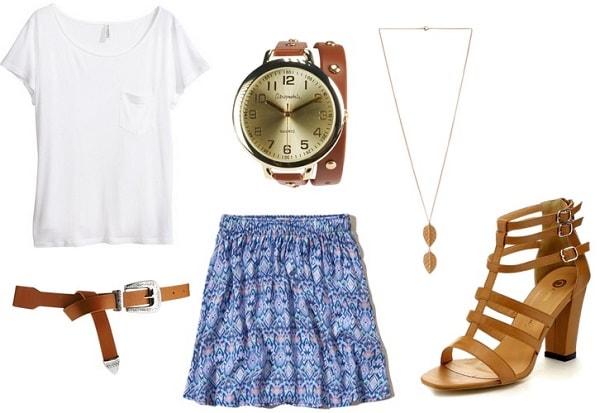 Product Information: Top – H&M, Skirt – Hollister, Shoes – Overstock, Belt – ASOS, Watch – Aeropostale, Necklace – Forever 21
The number one thing to remember when dressing for class is that your look should not be distracting. Your humongous fedora is great for the outdoor commons, but ditch it at the classroom door. Your favorite long chandelier earrings that jingle every time you move your head might be stylish, but save them for a dinner date.
A plain white tee is simplicity at its finest. To jazz it up, add a flouncy patterned skirt. Chunky-heeled sandals are comfortable, so rock those to class with some cute accessories. A western-inspired belt, long necklace, and a wrap-around watch take this look from boring to darling.
2. Midterm Test Day – $89.79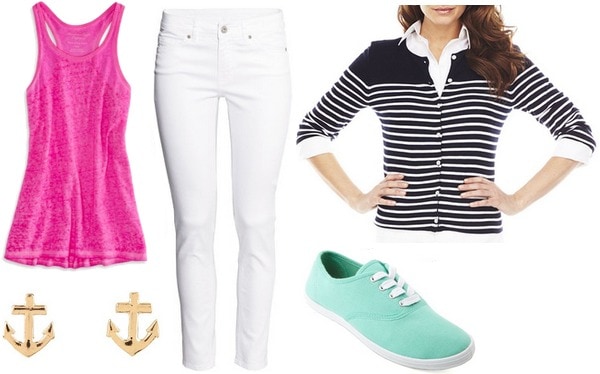 Product Information: Top – American Eagle, Jeans – H&M, Sweater – Kohl's, Shoes – Charlotte Russe, Earrings – Lori's
In addition to not distracting others with your outfit in class, your getup should also not be distracting to yourself. Comfort and ease is key. If you can't stop messing around with an tight waistband or scratchy sleeves, you won't remember a word the professor said about European History or Calculus.
It's no secret that white jeans are fabulous, particularly in the summer. Wear them with a brightly-colored tank for a look that really pops. Navy and stripes are always a good go-to, and this cardigan is ideal for covering up your shoulders if the classroom is on the cool side. Easy sneakers, like the mint ones above, are a stylish finishing touch.
3. Study Hall – $99.84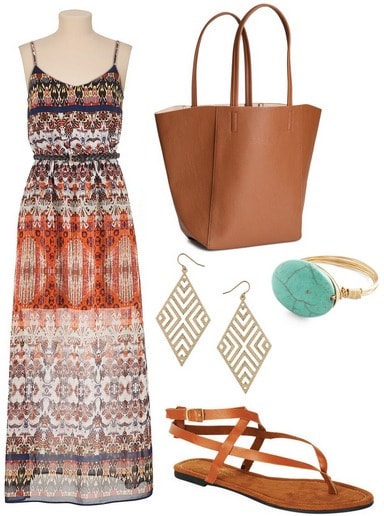 Product Information: Dress – Maurice's, Shoes – Delia's, Bag – H&M, Ring – Modcloth, Earrings – Dorothy Perkins
It's a tried-and-true fashion rule: If you are trying to dress appropriately and you show off your arms, cover up those legs. Baring your legs? Wear longer sleeves. The same holds true for choosing what to wear to class.
A maxi dress gives the modesty you want for studying, but you can still go out to lunch afterwards without looking too formal. A long patterned maxi looks fantastic with strappy sandals and geometric jewelry. The most important element of this look is a great carry-all bag for your laptop and books, and this H&M tote looks ultra-chic but costs less than $25.
4. Final Presentation – $96.77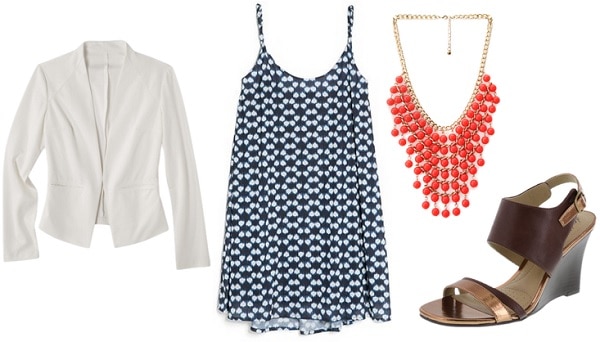 Product Information: Dress – Mango, Jacket – Target, Shoes – Payless, Necklace – Forever 21
Dressing professionally when temperatures are nearing 100 degrees is tricky. If you have a final presentation in front of your class, wearing slacks and a blazer can be more miserable than the fear of messing up in front of your professor.
Opt for a patterned sundress, and before you get to class, add a white blazer to create a polished and professional look. Modest wedges ensure that you won't trip over any projector wires. Finally, skip the loud, clinking bangles and go with a statement necklace instead.
What are you wearing to summer school?
Which style above would you wear to class? Are you going taking any summer classes? Let us know by leaving a comment below!