This post may contain affiliate links, which means we may receive a commission if you purchase through our links. Please
read our full disclosure here
.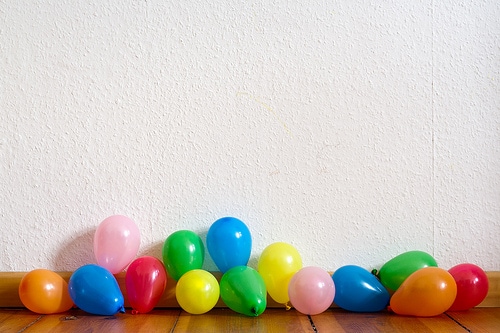 At some point during your college years, it's likely that you are going to attend a themed party, because whether you run around with the Greek kids or not, theme parties are in abundance on pretty much every campus. Even school functions are occasionally themed, so it's good to have a variety of silly outfit options on hand.
When it comes to dressing for these occasions, always shop your closet first (or use our theme party essentials checklist), as pieces you already have usually work with silly, inexpensive party items.
While these price-tags may shock (who would spend $100 on a silly outfit for a pajama party?!) keep in mind that you probably already have some of the items in your closet. Not only that, but the novelty items featured tend to be very wallet-friendly. Below are our suggestions for mixing up your look with some funky themed-party outfit ideas. As always, the looks shown below ring in for less than $100.
'80s Throwback – $97.95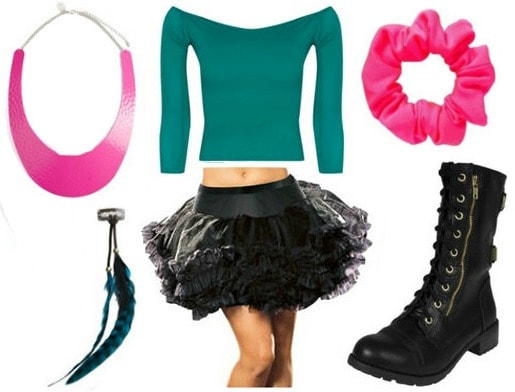 Product Information: Top – Boohoo, Skirt – Amazon, Shoes – Amazon, Necklace – Nasty Gal, Hair Clip – Swell, Scrunchie – Seed Heritage
Acrylic jewelry, way-too-electronic pop music, and side-ponytails abound at '80s-themed parties. They never fail to be a good time and outfits are always simple to come up with. Simply search for anything off-the-shoulder and go from there!
Leotards, scuffed up fishnets, and loud makeup are always great, but we're loving an '80s glam-rock look. Reach for a crop top and bouncy petticoat. Pair it with bold accessories and folded-over combat boots. The key to a killer '80s look? Make sure your outfit is one big punch of color and sass.
"Your Favorite Team" Jersey Party – $98.65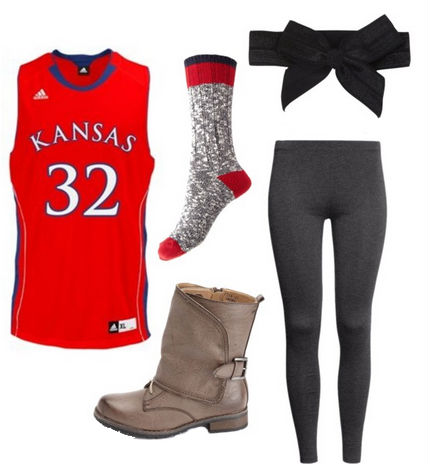 Product Information: Jersey – Fans Edge, Leggings – H&M, Shoes – Charlotte Russe, Socks – Forever 21, Hair Tie –Beauty Bar
If you run around with the sporty crowd, chances are you will attend a jersey party (and we're not talking Jersey Shore) at some point. Although 50% of the attendees will be in your school's jerseys, some will come donning their favorite professional team's gear. Instead of grabbing your jeans to wear with a jersey, we love a baggy jersey worn as a tunic with leggings. Layer socks outside of your boots and pull your hair back with a ribbon to accessorize.
Pajama Party – $97.79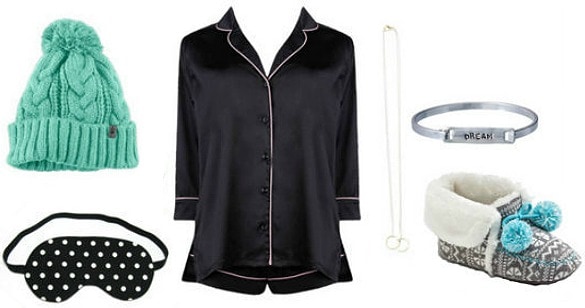 Product Information: Pajama Set – Forever 21, Slippers – Kohl's, Hat – North Face, Sleep Mask – Etsy, Necklace – Brandy Melville, Bracelet – Target
In terms of party themes, the pajama party has to rank as one of the best. First off, you are entirely comfortable in your lazy clothes the whole time. Second, seeing everyone in their pjs is such a delight – who knew so many people wore onesies?
We love an old-school silk pajama set with shorts and cozy bootie slippers. Go dainty on the jewelry, but throw a sleep mask around your neck and a warm cap to keep you cozy.
Animal Party – $93.69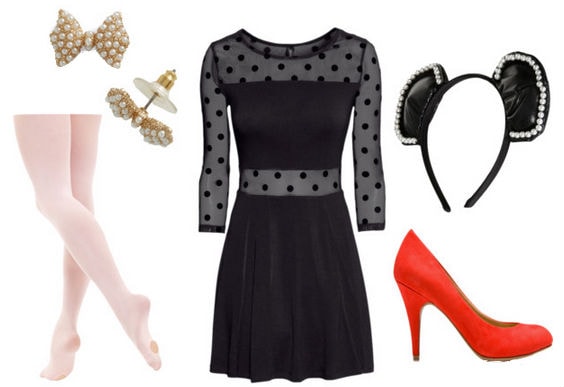 Product Information: Dress – H&M, Tights – Discount Dance Supply, Shoes – Forever 21, Mouse Ears – Topshop, Earrings – Modcloth
If you are invited to an animal party or plan on going out on Halloween dressed as some type of animal, there's a lot of pressure dress overtly sexy. If that isn't your style, the above look is an adorable alternative.
This dress from H&M is incredibly flattering and shows just the right amount of skin. It fits a mouse theme perfectly when accented with creamy white tights and a pair of bright red heels. Don't forget to wear some fabulous ears to complete the look.
Now it's your turn!
We want to know what you think, so leave us a comment below and let us know your thoughts on the following: What are your favorite party themes and what do you wear to them? How do you be creative and find inexpensive things to wear to themed parties? Which look above is your favorite?