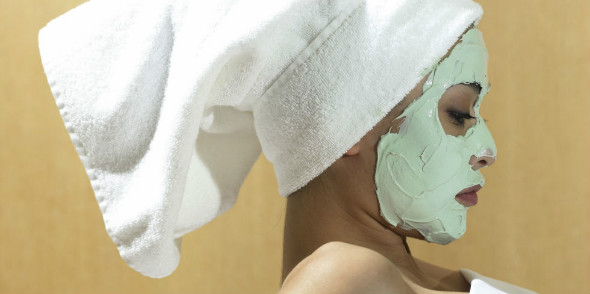 Photo: ELLE
Whether you're on the semester or quarter system for school, I think we can all agree we can't wait for a break. Usually, friend groups across all college campuses remedy this with a night out. However, a girls' night out isn't always possible; you have to consider how you're going to get there, what shoes are acceptable for an entire night out, how much cash you're going to have to carry, and, most importantly, the cost.
That's where a girls' night in comes in! Not only do you and all your closest gal pals get to bask in your awesome friendship glow, but the cost is relatively low. Read on for three girls' night in ideas, including outfit inspiration for each one. The best part? All three outfits are under $100 and can easily be recreated with items you probably already have laying around.
Spa Night – $52.23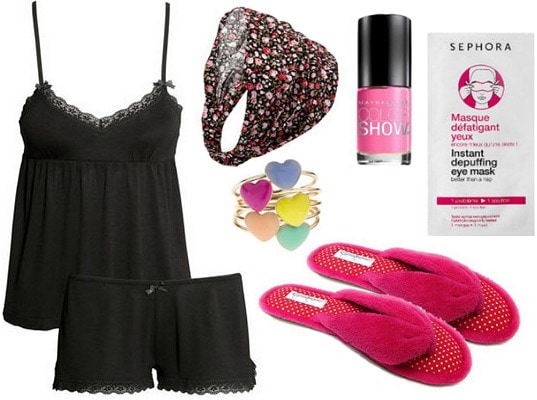 Product Info: Pajama Set- H&M, Slippers- Bed Bath & Beyond, Headwrap- Forever 21, Ring Set- Accessorize, Nail Polish (in "Pinkalicious")- Target, Eye Mask- Sephora
All of us juggle so much in college (school, work, internships, extracurriculars, family, friends, significant others) and can burn out quickly. Alleviate your stress with a spa night. You want to channel this relaxation into your outfit, so choose a cute, two-piece pajama set while you and your friends go all out with nail treatments, facials, and hair masks.
Baking Time – $54.28
Product Info: Top- ASOS, Jeans- Forever 21, Apron- Amazon, Shoes- GoJane, Bun Topper- Charlotte Russe, Lip Gloss (in "Pink Macaroon")- Sephora
When you're baking, all you really want is to be comfortable (well, all you really want is to eat cookies, but comfort is key, too). If you and your friends are planning to make and eat some delicious treats, go for a classic tee and jeans combo kept clean with a cute printed apron. Don't forget to keep your hair out of the way with a cool bun topper, like this rose one.
Pizza + Games – $64.79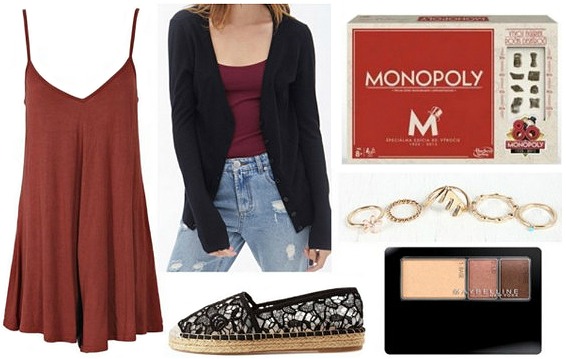 Product Info: Romper- Boohoo, Cardigan- Forever 21, Shoes- Charlotte Russe, Ring Set- UrbanOg, Eye Shadow (in "Bronze Haze")- Maybelline| Monopoly Photo: Hasbro
Whether you and your friends disagree over the first game to play (Cards Against Humanity vs. Monopoly) or what type of pizza to have (but how can you go wrong with any pizza?), a night of junk food and board games is sure to be memorable. But just because it's casual doesn't mean you can't dress up just a tad. Balance a casual romper with slightly dressier lace espadrilles and you're ready for a night of fun!
What do you and your friends do on your nights in?
Have our suggestions persuaded you into planning one ASAP? Or are you more partial to girls' night out? Let us know what you and your friends are up to this weekend!