This post may contain affiliate links, which means we may receive a commission if you purchase through our links. Please
read our full disclosure here
.

As college students, we're lucky come December and January; who else gets four to five weeks of vacation? Right now, college fashionistas across the country are taking advantage of the time off to embark on fun adventures, be they in the snow, on the sand or right at home. Will you be schussing the slopes? Soaking up the tropical sun? Exploring your local city?
Here are three budget-friendly outfit ideas for hot and cold winter vacations, and a home-based staycation:
Outfit #1: After the Slopes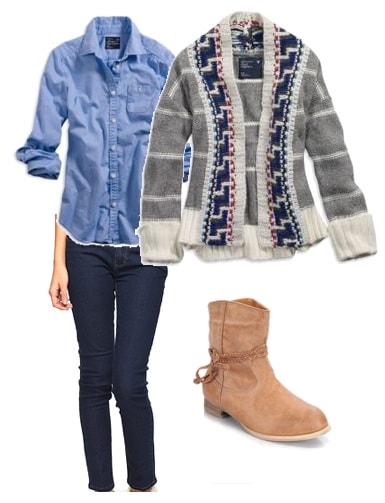 Product Info:Shirt, Sweater, Jeans, Boots
After a snowy day on the slopes, take a breather at the lodge in this cozy sweater and button-down combo. The Fair Isle pattern on the sweater adds interesting detail to the predominately blue outfit, and neutral flat boots are both comfortable and on-trend. Cuddle up by a fire and enjoy some hot cocoa — while looking chic, of course!
Outfit #2: On the Beach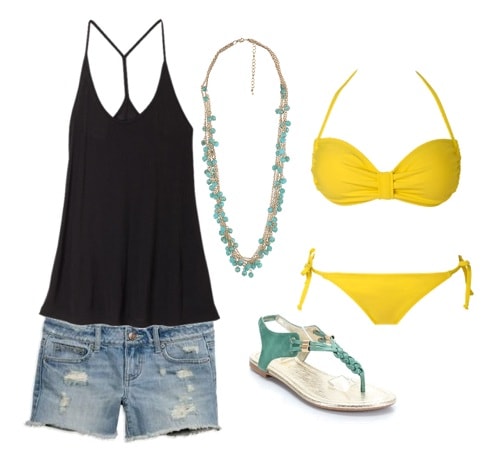 Product Info:Top, Shorts, Necklace, Bikini Top, Bikini Bottom, Sandals
Soak up the sun in classic denim cut-offs and a sexy black top layered with a yellow bikini. A chunky turquoise necklace and bright sandals add tropical color to an otherwise neutral outfit. Remember to bring your favorite sunnies and SPF!
Outfit #3: Home Sweet Home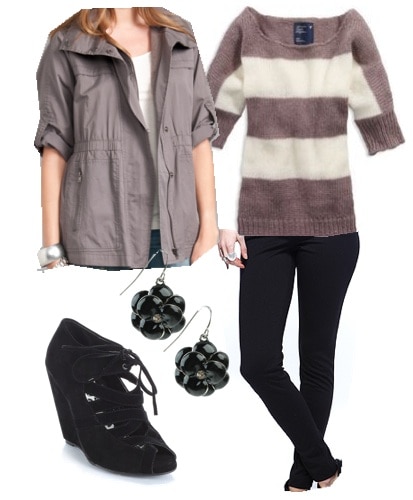 Product Info:Jacket, Sweater, Pants, Earrings, Wedges
Staying home during break? You can still see new sights, have adventures and look stylish right from home. Try mixing taupe and black for a chic but comfy winter look. Layer on a neutral surplus jacket for an on-trend touch.
Want more outfit ideas?
Check out these other College Fashion posts for more on how to dress for snowy hills or a sunny resort:
What do you think?
Do you like these outfits? Are you going anyway during winter break? What are you excited to wear on your getaway? If you could travel anywhere, where would you go? We'd love to hear from you.
Please leave a comment!