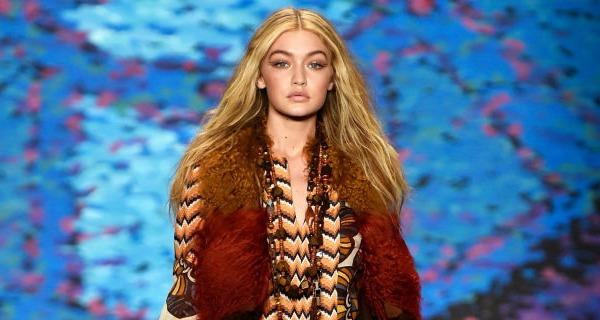 One of the biggest trends for spring is 1970s-inspired fashion, and, let's be honest, we're 100% on board with it. There's something feminine yet structured about '70s fashion that is perfect for even the modern era.
The '70s was a decade that saw the beginning of a social progressiveness that continues to this day, and fashion reflected this with a very fluid vibe, full of flowy fabrics, florals, earth tones, and even leather.
The 1970s were full of so many different fashionable aspects that I wanted to share four different looks that channel the decade in a modern way. The best part? All four outfits ring in at under $100!
Jumpsuits – $90.97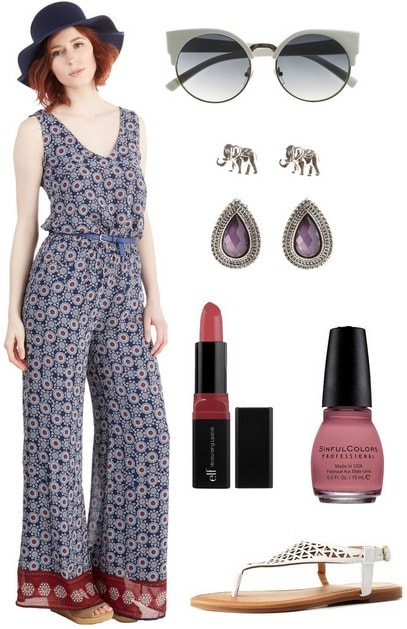 Product Info: Jumpsuit, Shoes, Sunglasses, Earrings, Lipstick (in "Ravishing Rose"), Nail Polish (in "Vacation Time")
When I think of jumpsuits in the 1970s, I usually think of disco. However, this jumpsuit is both modern and channels the '70s with its silhouette and earthy color palette. Slip on white sunglasses and trendy cut-out sandals. Finish your look with cute stud earrings, as well as a pink-hued lipstick and nail polish.
Suede – $94.29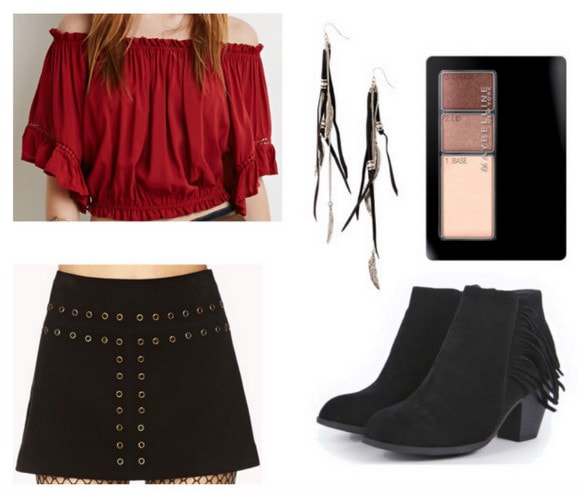 Product Info: Top, Skirt, Shoes, Earrings, Eyeshadow (in "Chocolate Mousse")
Suede was another big trend back in the '70s. I love this suede skirt because the stud detailing edges the look up a bit. Pair the skirt with a peasant-style top and cute ankle booties. Try an earthy brown eyeshadow look and accessorize with feathered earrings.
Flares – $92.83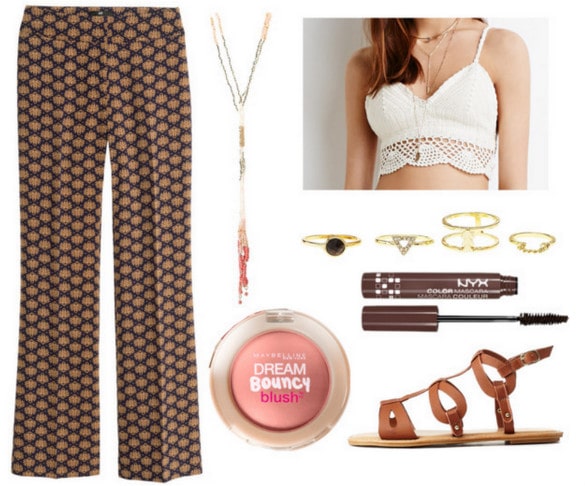 Product Info: Top, Pants, Shoes, Necklace, Ring Set, Mascara, Blush (in "Rose Petal")
Flared pants were a reoccurring trend throughout the '70s and now they're making an awesome comeback. I mean, who doesn't want to give their ankles a rest from suffocating skinny jeans?
Choose printed pants and a crocheted top that's perfect for the summer. Slip on strappy sandals and beaded gold jewelry. Complete your look with lots of mascara and pink blush for a pop of color.
Patchwork – $81.07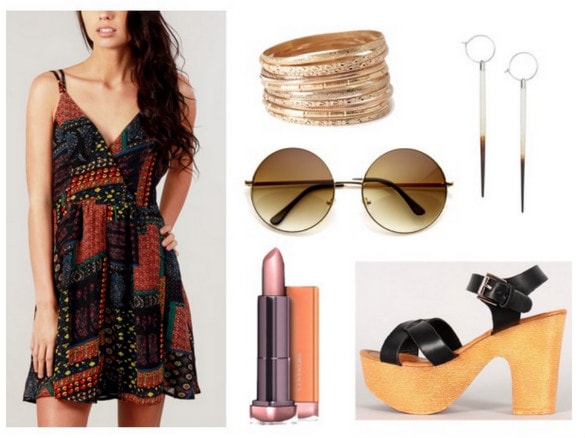 Product Info: Dress, Shoes, Sunglasses, Earrings, Bangles, Lipstick (in "Honeyed Bloom")
This is definitely my favorite trend from the '70s; patchwork clothes add a bit of a boho-vibe to your outfit, especially pieces with a relaxed silhouette. Pick platform sandals, cute sunglasses, sleek jewelry, and round sunglasses. Swipe on a bit of pale pink lipstick to complete your outfit.
Are you loving this spring trend?
Would you wear anything 70s-inspired? Which of these outfits is your fave? Let us know your thoughts on this fab trend!