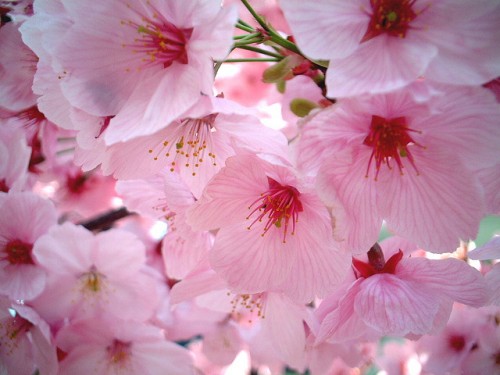 The 80-20 rule may not have been conceived by fashion's elite, but it does seem to dictate how my own wardrobe operates. I have about ten pairs of jeans, but I always reach for my two trustworthy favorites. When it comes to dresses, too, the rule holds true – I always reach for the same ones, time and time again.
If you, like me, love your go-to dress, you probably also know that wearing it over and over can create a style rut. If you're in a similar position, I'm here to help! Below, I'll share some ideas for how to create four totally different looks with one simple dress – a simple LWD (little white dress). As always, each entire outfit, including bags and shoes, is under $100 total.
1. Feeling Feminine – $90.85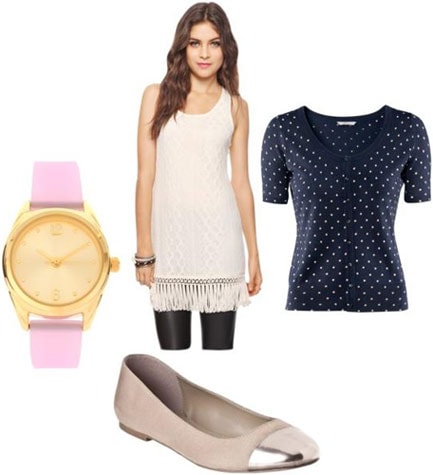 Product Info: Dress – Forever 21, Sweater – H&M, Shoes – Target, Watch – ASOS
We've all been there: You spent all of last night watching Mad Men or Hart of Dixie and today you're feeling guilty about reaching for leggings and a tee shirt. So skip the lazy wear and reach for your trusty LWD! A polka dot patterned cardigan and cap toe flats are smart ways to add a demure touch to your dress, and you'll be guaranteed to get compliments all day.
2. Feeling Trendy – $95.03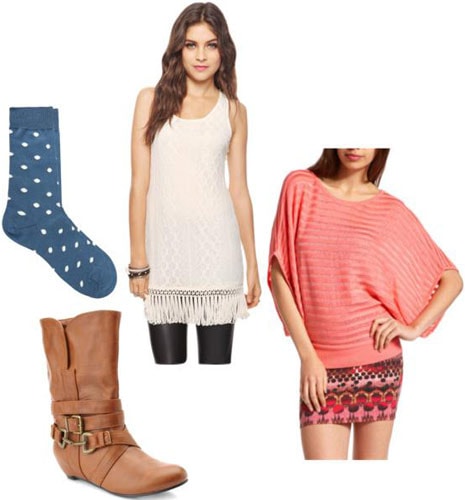 Product Info: Dress – Forever 21, Sweater – Charlotte Russe, Boots – Charlotte Russe, Socks – ASOS
Try mixing up your look by throwing a slouchy sweater over your dress. Layering it with a bright spring color is one way to quench your craving for summer style without hurting your wallet. Finish off with one of our favorite spring transitional ideas, ankle booties worn with bright, slouchy socks peeking out of the tops.
3. Feeling Dressy – $91.46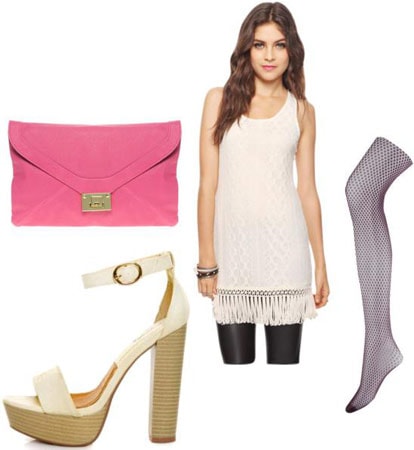 Product Info: Dress – Forever 21, Tights – Forever 21, Shoes – Lulus, Clutch – ASOS
If you want to stretch your go-to day dress into the evening, put on some tights and heels! It's that simple. Standout accessories like a bright pink clutch, plus long, messy hair help you amp up the look for a night on the town.
4. Feeling Boho – $99.45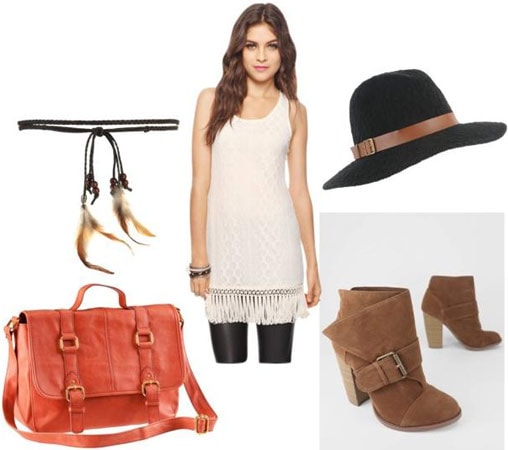 Product Info: Dress – Forever 21, Bag – H&M, Hat – Forever 21, Belt – Forever 21, Shoes – Go Jane
It's the weekend and you're sick of dressing up for work and class. So reach for your everyday dress, a sun hat, and some fabulously bohemian accessories. Feathers and shoulder bags are the perfect touches to give any outfit a hint of hippie.
We're dying to know… how do you keep your favorite dress fresh?
How do you style your go-to dress differently to fight boredom? Do you layer? Do you use accessories? Which look above is closest to your style? Leave a comment below and let us know!