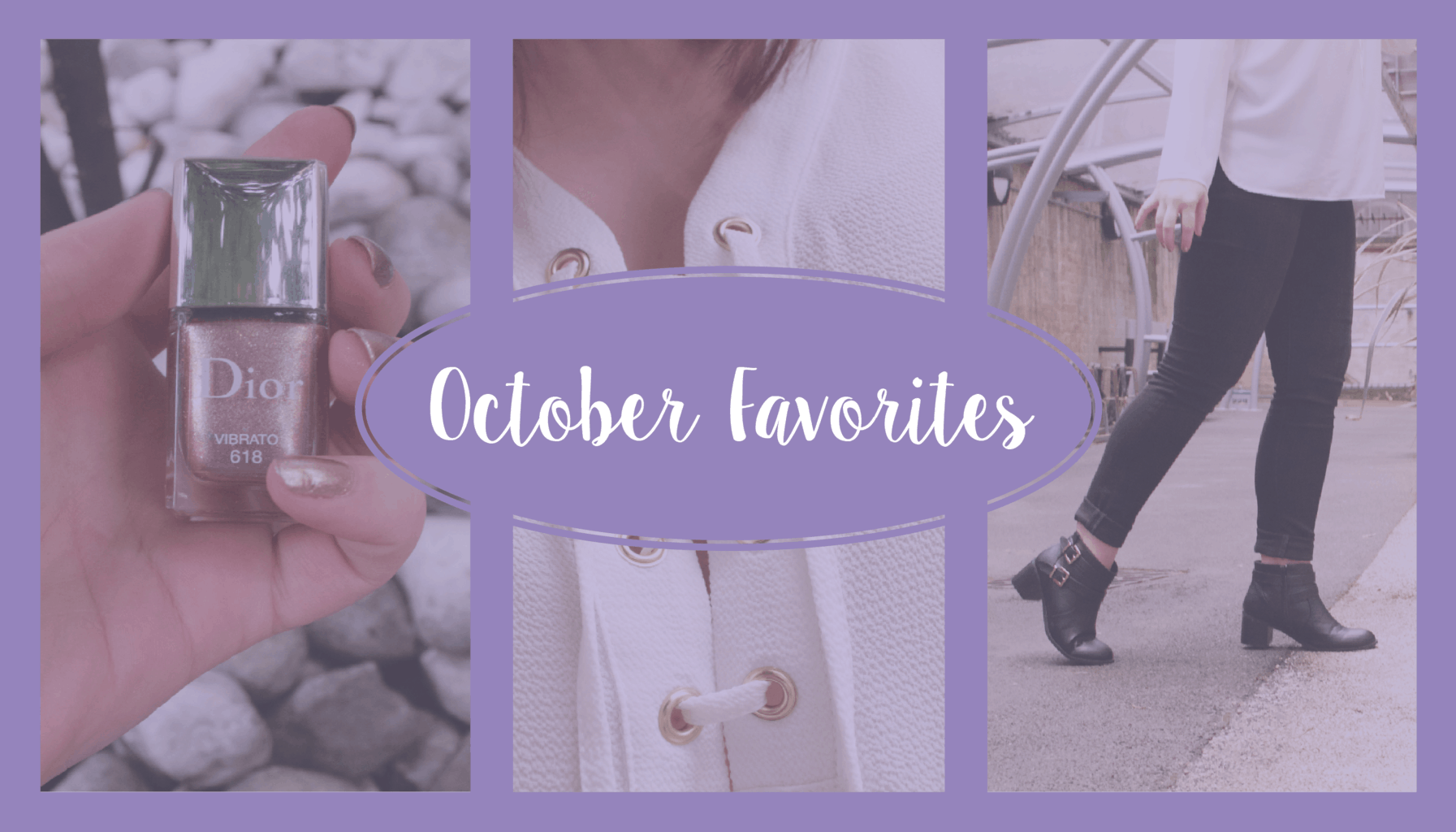 Now that I'm totally settled into London, I've gotten to find my favorite stores and brands, and have found some amazing deals. Of course, you'll see that I've invested in a few things this month, but I've found some of the best merchandise for a total steal!
Interested to see what I've been loving this month? Scroll down to check out my October favorites:
Style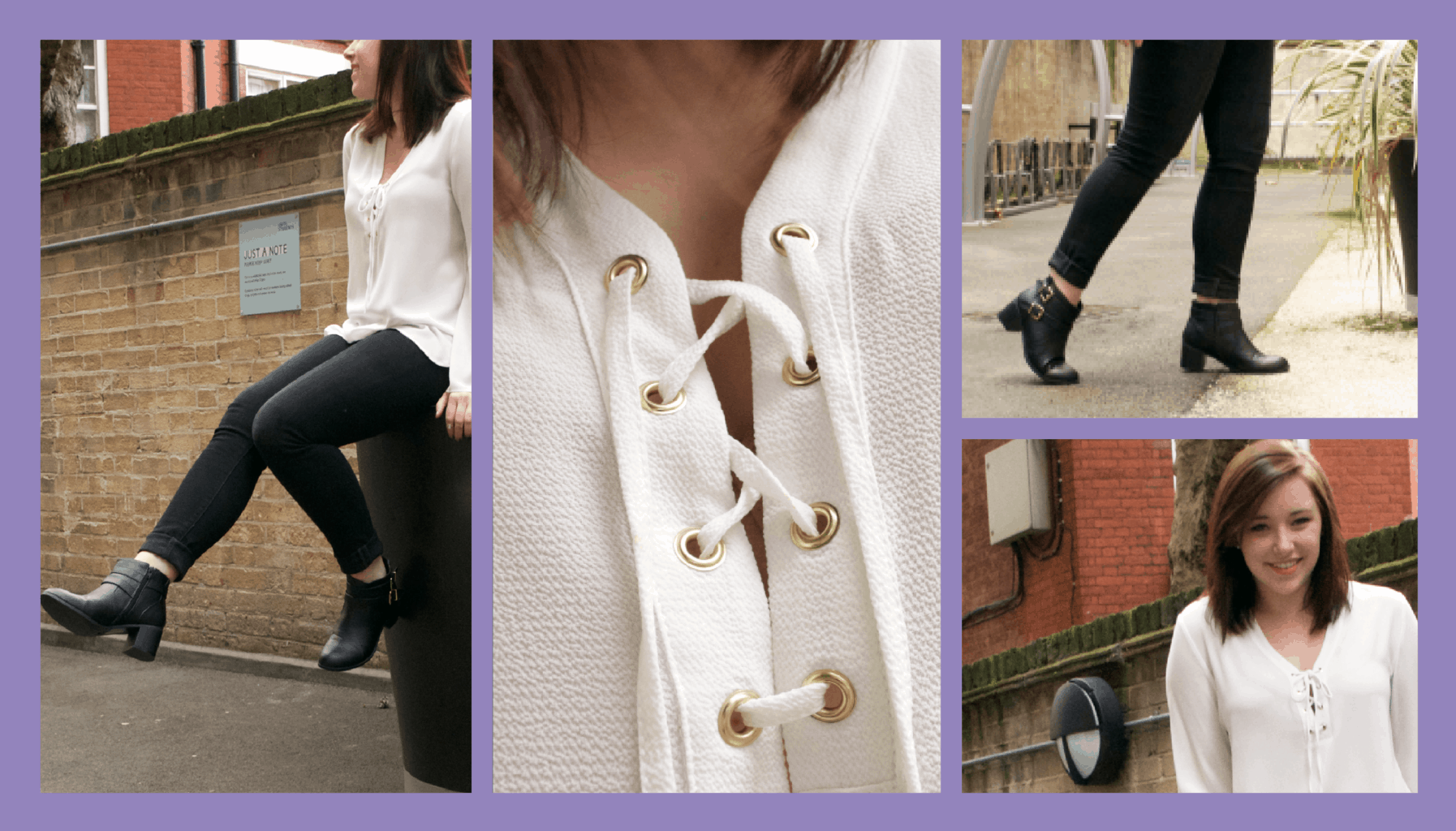 Products: Top lookalikes: Forever 21, Revolve, MissGuided, Jeans: Banana Republic, Boot lookalikes: ASOS, Topshop
As a collegiate fashionista on a budget, stores like Forever 21 and H&M are go-tos. Britain does have these stores, but the most popular fast fashion store is Primark. My white blouse and my black booties are from Primark — both under $20 US each. Unfortunately, we can't shop Primark online, but the good news is, Primark is coming to America; they just opened their first store in Boston, with more stores on the way.
I love this white top because it's enough of a statement to be worn alone, but it's also versatile enough to layer, wear with skirts, and pair with different colors. Most of my closet consists of pieces like this, but in darker colors, so this crisp blouse is the perfect addition.
Since you can't shop my pieces above, I found some lookalikes at similar prices. You can, however, buy my jeans. I have the hardest time finding jeans that fit. I'm an hourglass shape with a long torso, so finding jeans that sit high enough and don't gap in the back is nearly impossible. So I was psyched when I found this awesome pair at Banana Republic. They're high rise without being constricting, and they keep their shape and fit even after four or five wears. (I may have worn these three days in a row, but it's a different outfit each day…so no one knows. Except, um, now you do.) The next time I'm seeking new jeans, I'm going back to BR!
Accessories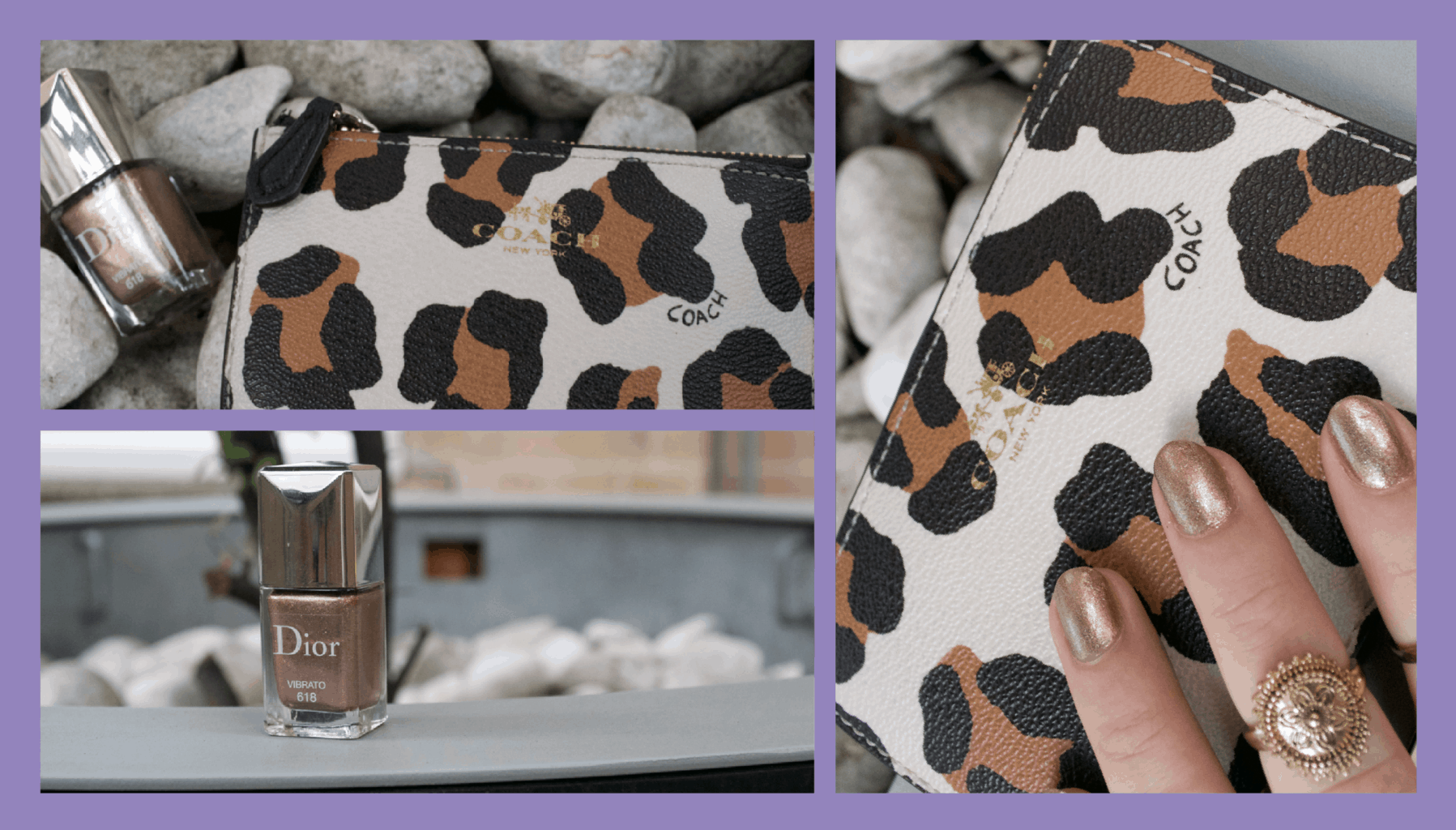 Products: Nail polish, Wallet, Rings
I got his nail polish over the summer, but I've been wearing it a lot lately. I'm one of those girls who reapplies a new color every week, so when I ended up wearing this shade three weeks in a row, I knew I should share it. Dior lacquer, though pricey, is worth it for its exceptional quality. If you apply it right, it won't chip for 5+ days. The shade is great, too; I am always getting compliments on it. A good gold polish, even if it's not Dior, is a smart addition to your fall rotation. It completes any kind of look – from jeans and a t-shirt to an evening gown.
I've been in search of a cute wallet ever since I started college, and I could never find the perfect one. I found this leather one at a Coach Outlet store, and fell in love. It's a "last of the season" piece, so they don't make it anymore. But I found a very similar one in case you're as in love with this as I am. I take mine with me everywhere, and because it's such good quality, it stays clean and intact, when some cheaper wallets can fall apart easily.
Music
I've always been a big supporter of girl-power music, so this month I'm making a tribute to some of the coolest, most independent pop-spin-off artists.
I Can Feel It by Hey Violet
Punk Pop – Listening to Hey Violet is like listening to Avril Lavigne and Hilary Duff's love child. They're the perfect mix of feel-good pop and girly angst, and the lead singer totally captures the "it's not a phase, Mom, it's who I am," teenager vibe. It's the perfect track for singing into your hairbrush. (I know I'm not the only one who does that.)
America's Sweetheart by Elle King
Country Blues Pop – This isn't your Taylor Swift pop/country music. Elle King is the upcoming queen of grainy, raspy female voices. There's so much soul to her voice that it doesn't matter what she's singing about, you want to be on her team anyway. Even if you're not a country fan, give this track a listen. You may change your mind.
Soap by Melanie Martinez
R&B Pop – I've been a Melanie Martinez fan since she was on The Voice a few years back. So when she released her first full album, I listened on repeat. This is one of my favorite songs from the album, mostly for the twisted R&B/house sound that she incorporates. Wait for the bass drop — you won't be able to stop listening.
What do you think?
Did you have any favorite purchases or finds this month? Will you be checking out any of my picks? What kind of products or media would you like to see in future posts? Don't forget to post questions and comments below. We love to hear from you!