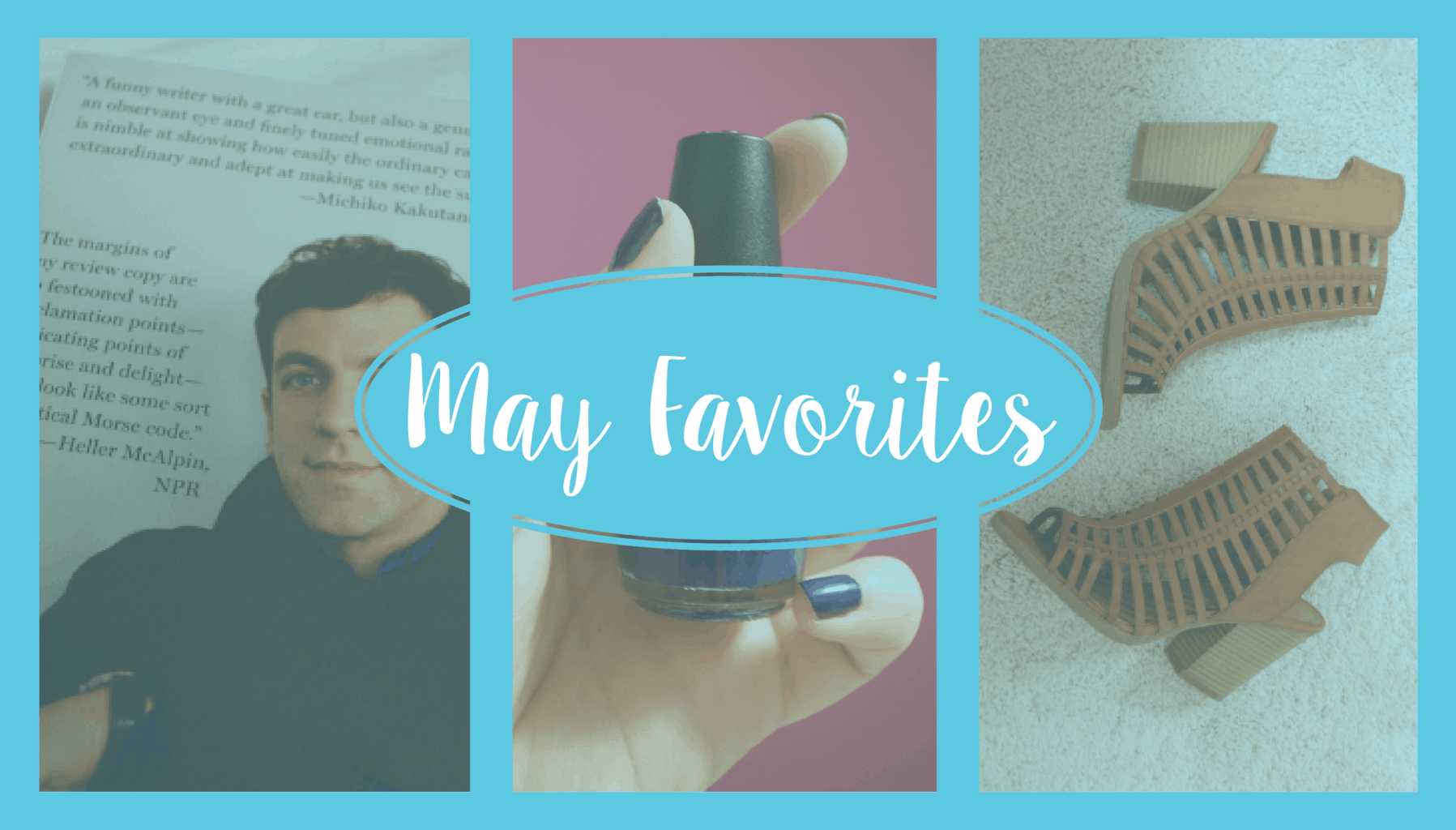 Hasta luego, May. It's been real, but I think we're all ready for summer now. I'm convinced that May has some of the longest days of the year (science says otherwise, but my finals-wrecked-brain is sure of it).
We've all heard that April showers bring May flowers. But what do May flowers bring? An excuse to go summer shopping. I've been feeling adventurous, so my shopping cart included a few pieces that strayed from my typical burgundy and black closet. Maybe it will inspire you to try something new as well!
Scroll down to check out some of my favorite pieces that have me psyched for the summer ahead. (I am transitioning between Iowa and New York this week, so please forgive me for taking photos in my empty childhood bedroom.)
Beauty Products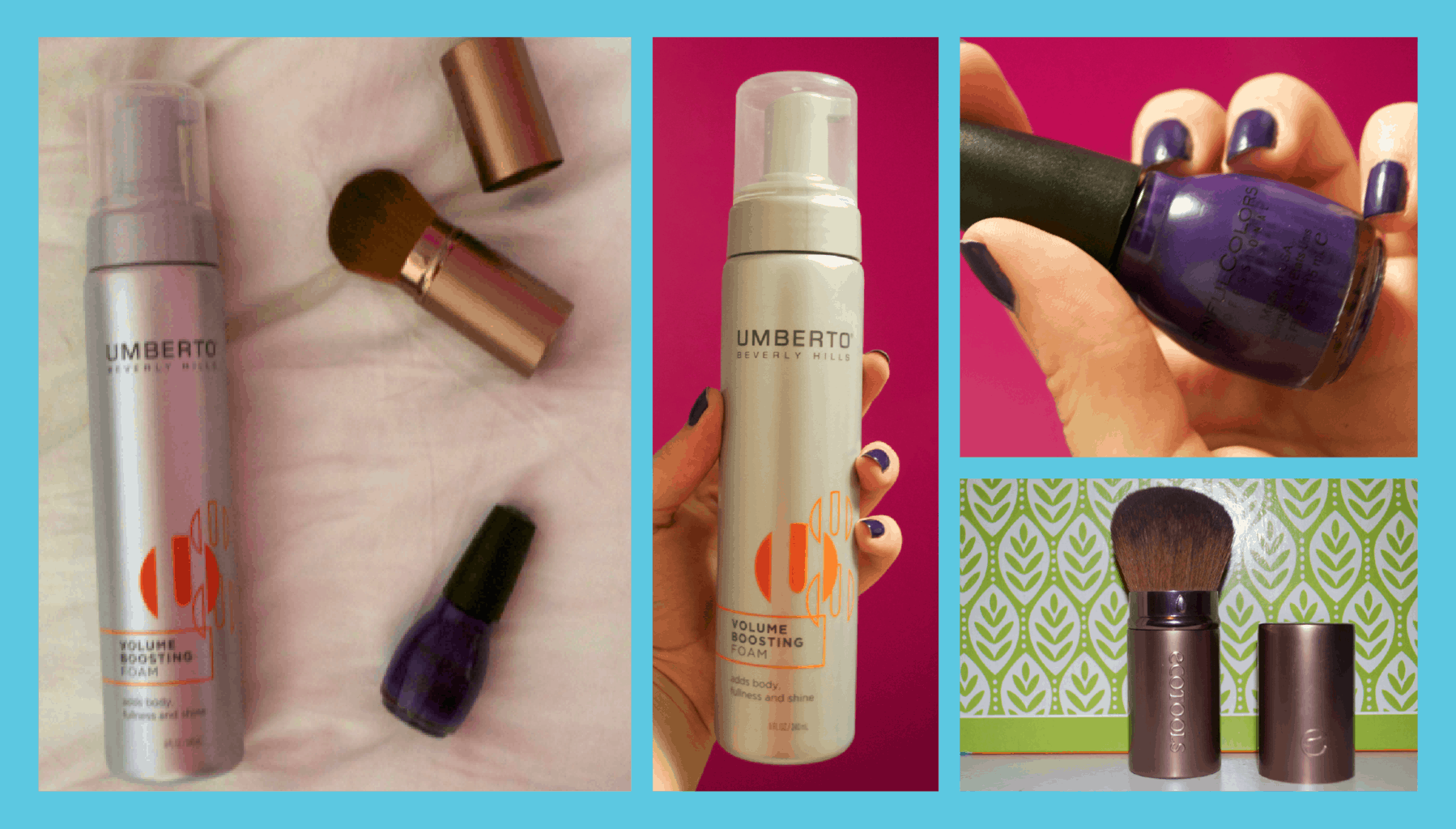 Product Information – Umberto volumizing foam, Sinful Colors in Enchanted, Eco Tools powder brush
For notoriously flat hair (like mine), try Umberto volumizing foam. It's the first hair product I've ever owned that gives me voluminous hair for over 12 hours— sometimes even into the next day! I do minimal teasing and use hairspray, but this thing can also work wonders on its own.
As a traditional red nail polish girl, I'm really digging this deep indigo color for a change of pace. I like Sinful Colors polishes because I frequently remove and reapply different colors, and each bottle is only $1.99. This color is called "Enchanted", and it's new at Walgreens. As long as you put on two coats and a clear topcoat, it will last for 4-5 days.
I usually like to invest in my beauty brushes, but Eco Tools are a great compromise if you're looking for good-quality, affordable brushes. I've actually had this brush for a year, but it's in the same condition as the day I got it. And I use it nearly every day! It applies makeup nicely and feels great to the touch. A cute bonus? It's retractable and has a lid.
Reading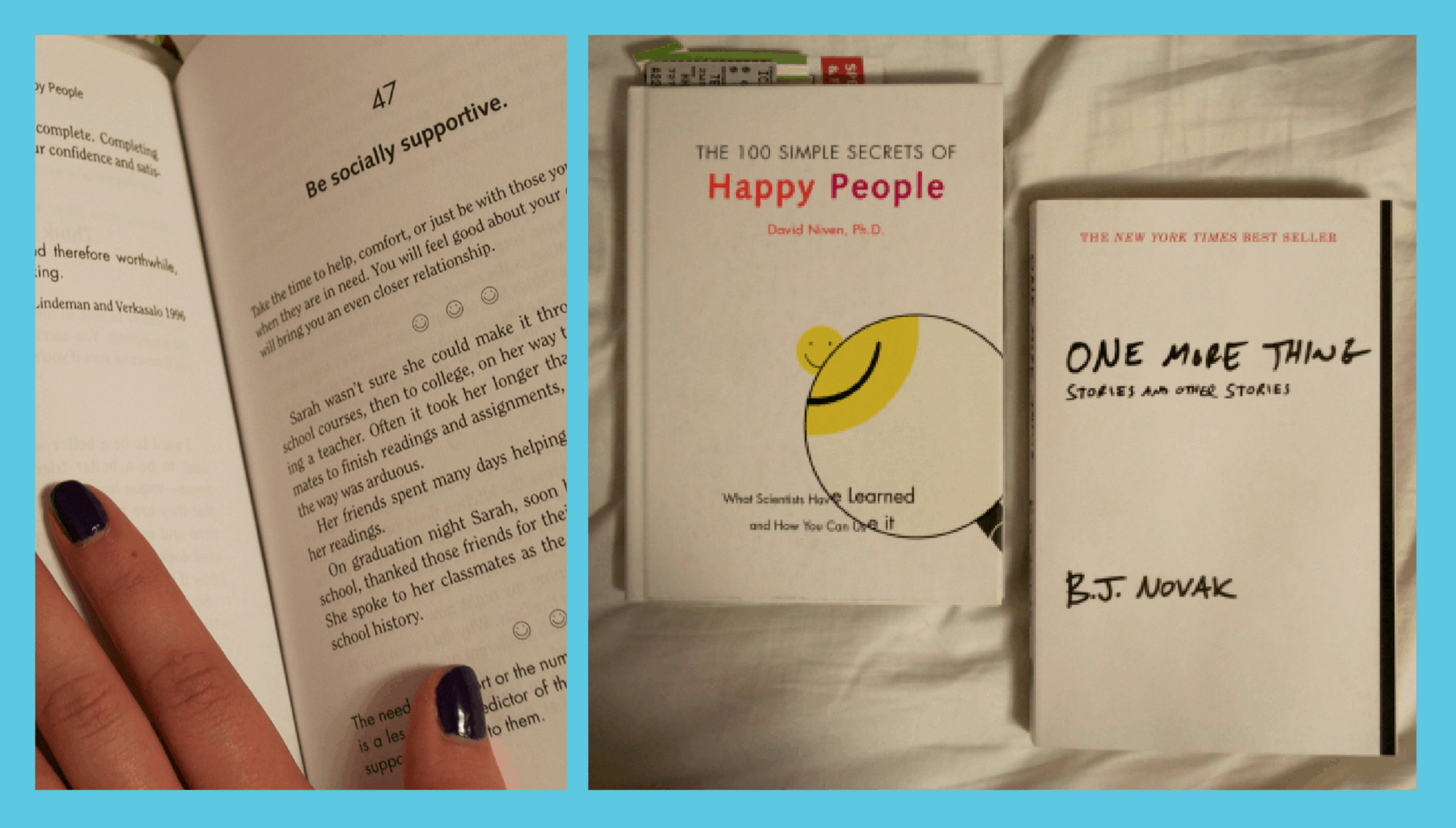 Product Information – The 100 Simple Secrets of Happy People by David Niven, One More Thing (Stories and Other Stories) by B.J. Novak
I'm going to be honest, I'm not much of a reader. However, in the lieu of trying new things, I decided to purchase a few books recently that were recommended to me by friends and family.
These are two of my current favorites– they're both full of feel-good short stories and narratives that leave you turning pages into the wee hours of the morning. Pick up 100 Simple Secrets of Happy People for inspiring and light-hearted advice, and check out One More Thing for more crass, satirical, jokester narratives. With either choice, you're bound to be left smiling.
Style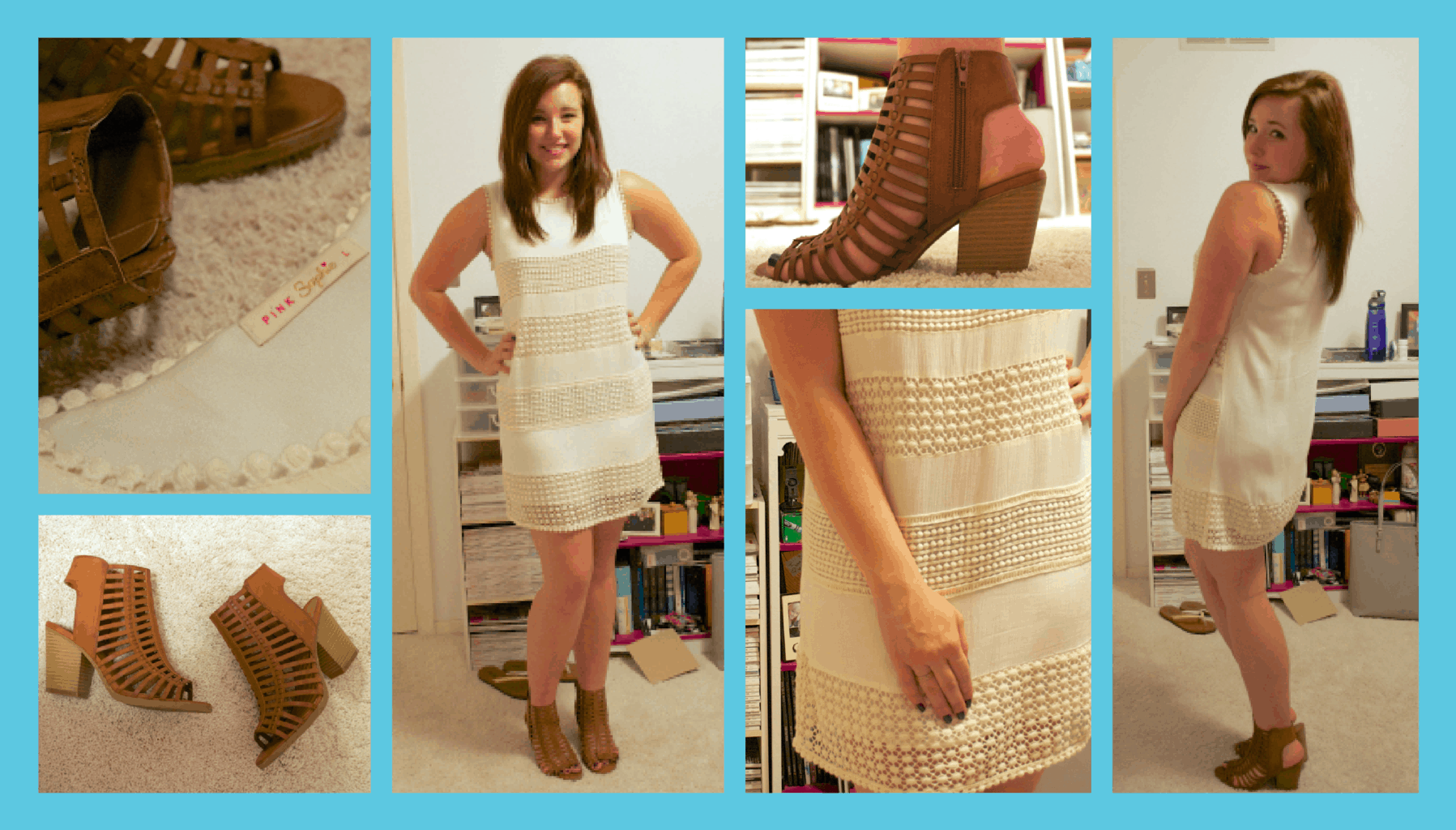 Product Information – Dress: Pink by Sophie, Booties: Rampage
Ah! When it comes to trying new styles of clothes and shoes, I'm not going to lie. It can be pretty scary. So for me to ditch my black skater skirts, skinny jeans and Converse for a lacy shift dress and some stack-heeled gladiators, it was a huge leap of faith.
I'm glad I took the chance though. This look is effortless, easy to style with simple gold jewelry or bright clutch, and girly. The heels are comfortable and the dress is flattering for any body type. Both pieces are something I can wear all summer long.
Your turn!
Do you think you'll try any of my May favorites? What were some of your favorite purchases this month? What products are getting you excited for summer? Let me know by commenting below!