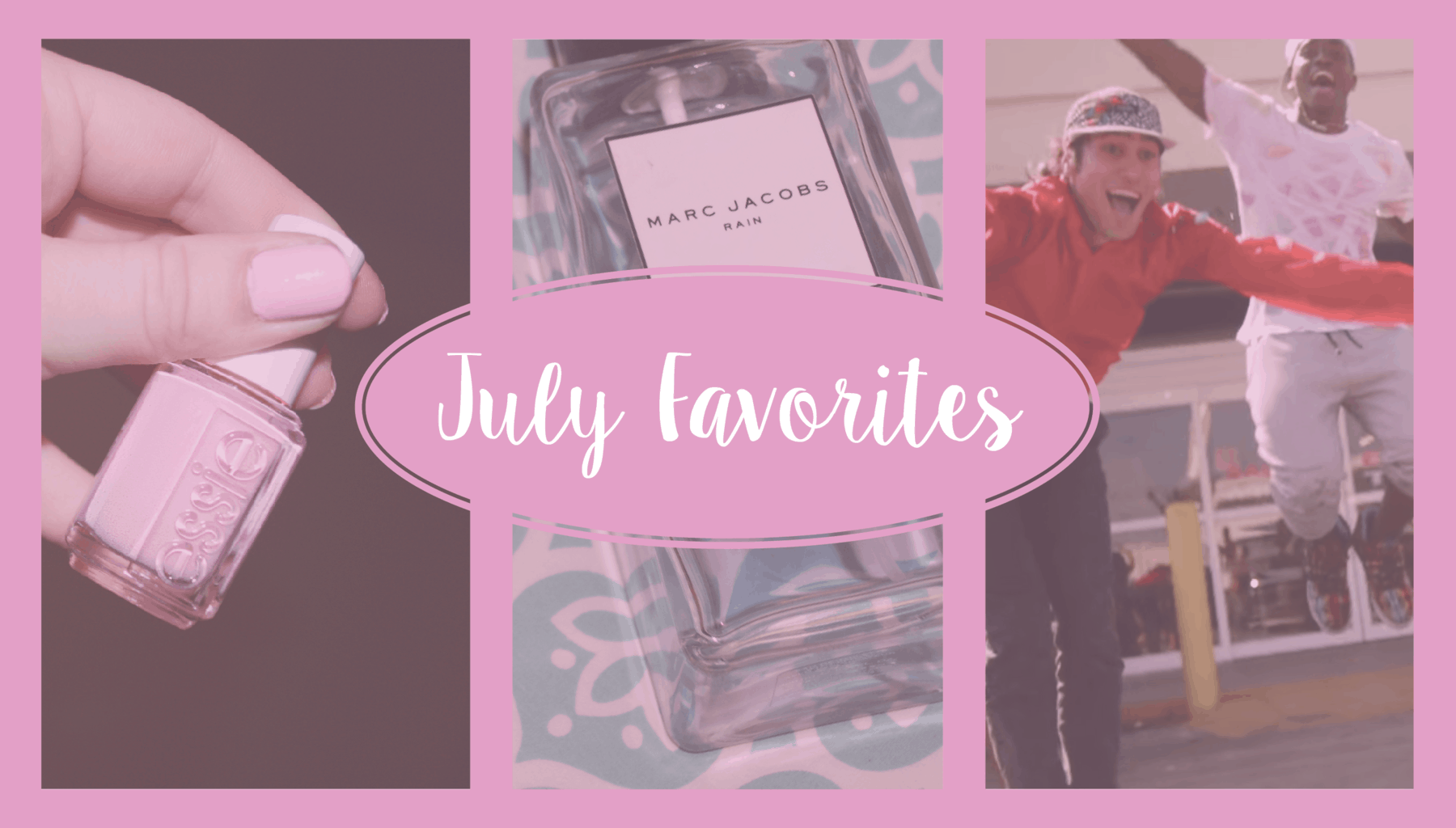 July has been a great month for unique finds. Evidently, July is also a great month for evacuating Manhattan en route to my small hometown in Iowa, where I'll be getting surgery. That's right, I have a broken knee and will have to leave my beloved new home. *stifles tears*
But alas, I am known for my shopping determination despite any obstacle. I am the shopping queen, young and sweet, only…. 20. This shopping queen is still eager to share her new finds with CF's dedicated readers.
I have not left you all hanging without new wardrobe gems, unfortunately I just wasn't able to model them for you (due to my lack of ability to really dress myself in any acceptable way and be photographed, as well as having packed and shipped most of my new things back to Iowa). But no worries! I still have links so you can shop my July favorites.
Style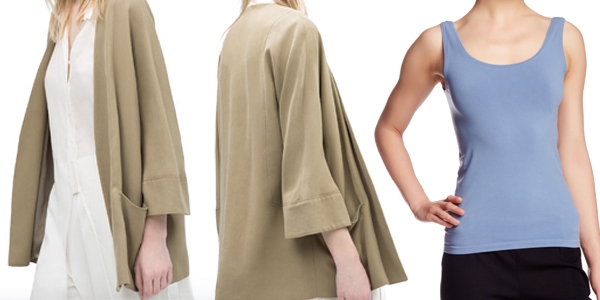 Product Information: Jacket – Zara, Tank – Tahari
I got my jacket two weeks ago during Zara's crazy mid-summer sale. Hopefully all of you took advantage of your favorite brands' mid-summer sales as well. This jacket is actually still on sale, 60% off!
It's work-appropriate but also versatile enough to be dressed down. I love the incredible movement and dimension the sleeves have, though it's still light (not too hot for mild summer weather.) It's also more of an olive-green in person, and less khaki-colored. Perfect for pairing with a print underneath, or other solids.
The Tahari tank is a wardrobe staple. Everyone go buy one, right now. I wear it all the time! Mine is black, and I can wear it by itself or under vests, jackets, v-necks, etc. It's super-stretchy and soft, and my black one is great at camouflaging any parts of my tummy or back that I'm not totally comfortable with. (And bigger girls, it's flattering on my DD chest. You don't have to worry about too much cleavage with this top!)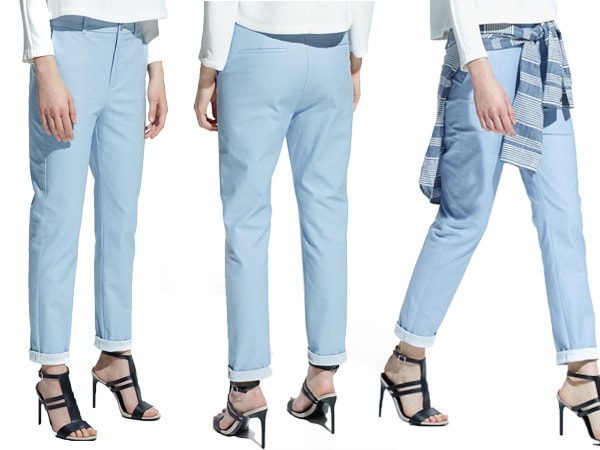 Product Information: Trousers – Mango
These Mango pants are a nice pastel dusting to my otherwise mostly dark wardrobe. The periwinkle acts as a neutral, and the cut is perfect for the office. This cropped pant in particular isn't too tight on curves, but not too baggy on more of an athletic or thin build either. Cropped pants have been the answer to many fashion faux pas this summer.
My only warning: they stretch after wearing, so if you're between sizes, get the size down.
Music
Last month, the music theme was cool and indie. This month? Party jams. Since I'm on crutches for the next 6-8 weeks, I'm counting on the readers to dance the rest of the summer away, so I can live vicariously through all of you.
"Dazed and Confused" by Jake Miller ft. Travie McCoy
Travie McCoy will forever have a place in my heart.
"Pretty Girls" by Alyson Stoner
Remember Sarah Baker from Cheaper by the Dozen? Now she's releasing club hits guaranteed to be on repeat for the rest of the summer.
Beauty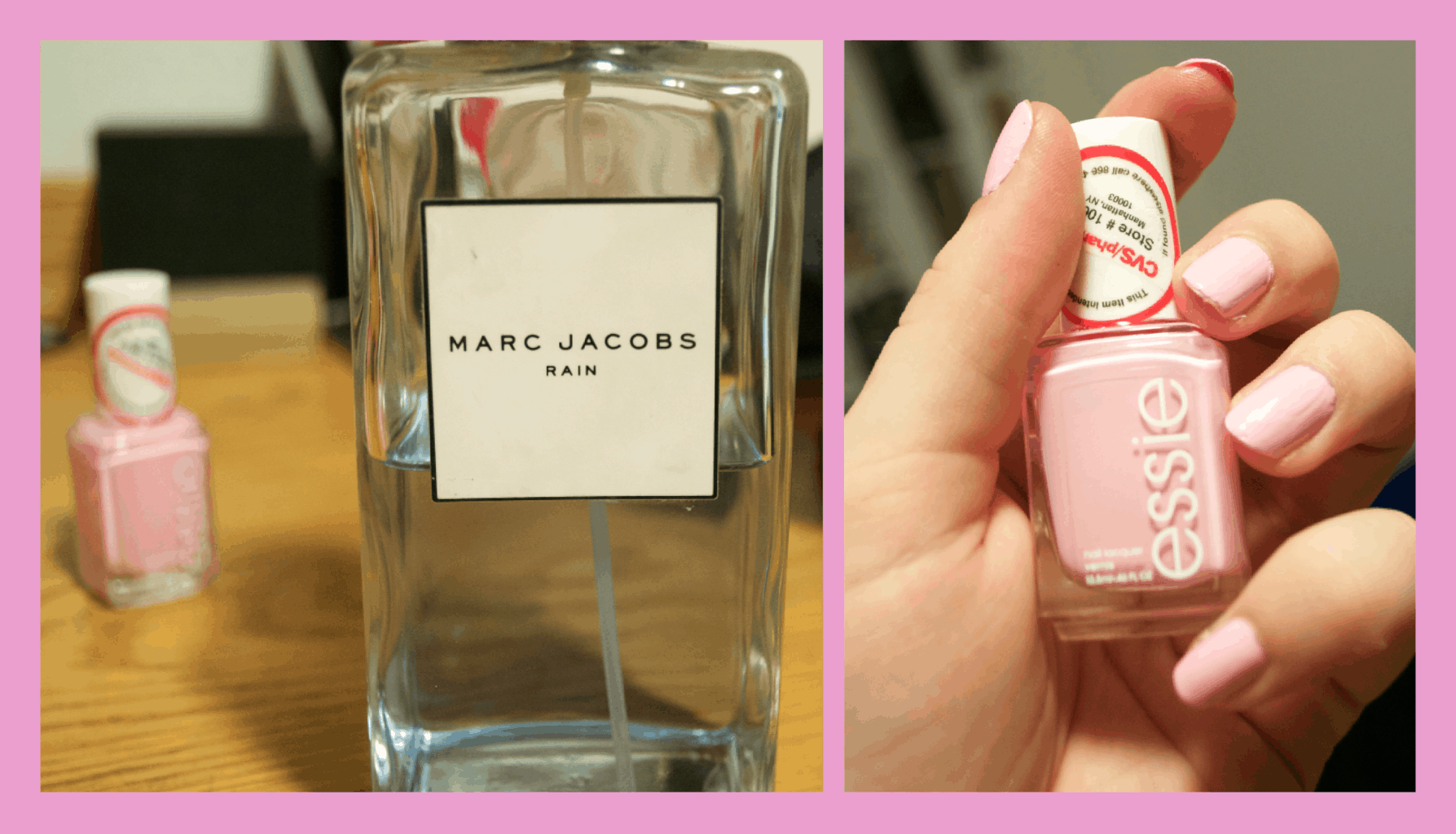 Product Information: Scent – Marc Jacobs, Nail Polish – Essie
This Marc Jacobs scent, Rain, is my roommate's, but it's my new favorite body mist. It's got a fresh, clean scent and vaguely smells like nature, without being too woodsy or floral. Our room has smelled like this all summer, and I have no complaints. It's next on my own shopping list.
By now, I'm sure you're aware of my nail polish obsession. This petal pink Essie shade, called "Fiji", is my current favorite. I love it so much, I'm actually on my third straight application (which is highly unlike me, seeing as I change it every weekend like clockwork).
Books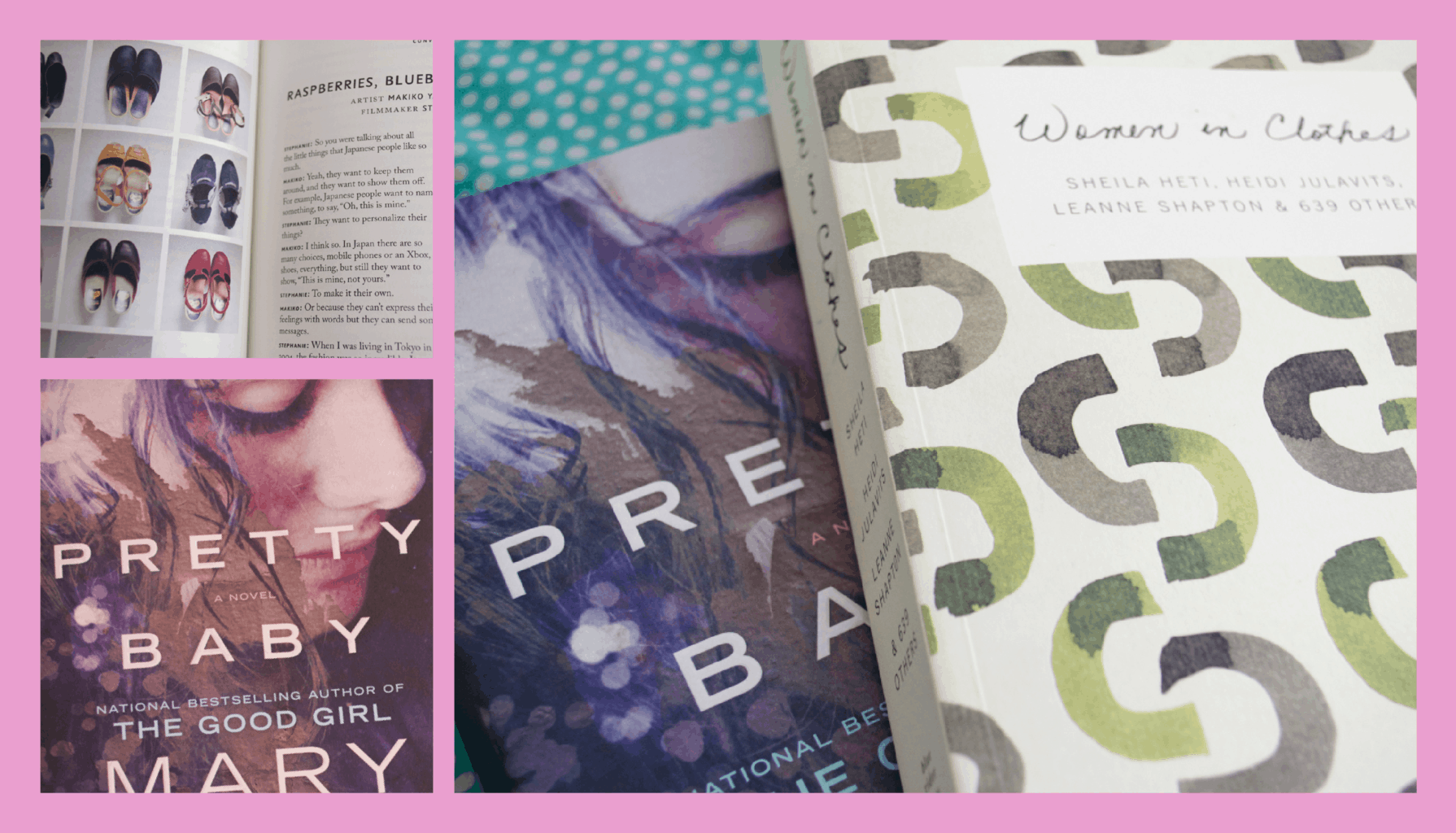 Product Information: Pretty Baby by Mary Kubica, Women in Clothes by Sheila Heti & others
Pretty Baby tells the story of a homeless teenage mother who is taken in by a white suburban family. Each chapter is a whirlwind of emotional ups and downs, told by different characters. This is a drama that I honestly couldn't put down.
Women in Clothes was a gift from my mother while she was visiting me in Manhattan. This book is a collection of short stories, poems, surveys, and photo galleries from women all over the world, of different ages and demographics. The different pieces describe what wardrobes, clothes, and style mean to these different women and how fashion has influenced their lives.
Some stories are heartwarming, others are sad, and others are funny. Whatever you're in the mood for, Women in Clothes may as well be titled Chicken Soup for the Fashionista's Soul. This is definitely a book that I will treasure for a long time.
Your turn!
Do you think you'll try any of my July favorites? What were some of your favorite purchases this month? Let me know by commenting below!