Not everyone is hitting the beach or the pool for spring break, so for this week's Looks Under $100 feature, we wanted to create some great "alternative" spring break outfits for those of you stuck in colder climates. And, as always, these looks cost under $100 total.
If you are planning on catching some rays near the beach and/or pool for your spring break, however, be sure to check out Looks Under 100: Spring Break Edition Part I!
Also, if your spring break has come and gone (sad face), these outfits could still work as everyday looks in colder climates. Same goes for the warm-weather looks we featured in the article linked above; they're still great daily looks under $100 if you live in a warm climate year-round!
The Chillier Side of Spring Break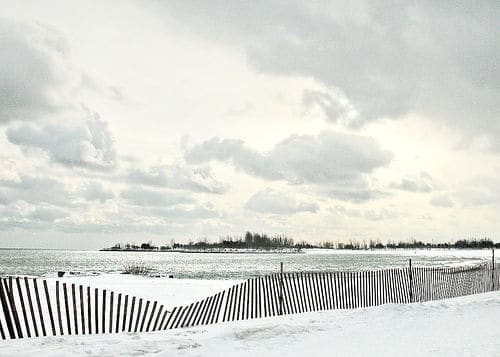 Instead of jetting off to Mexico, Florida, or Jamaica, many college students are choosing instead to visit cooler climates during spring break. We at CF have a lot of friends who are going to Denver, NYC, Boston, and many other places to catch a little R & R this break. That's why we wanted to feature looks that would work for these alternative spring breakers as well.
Here are two really great outfits that are suitable for the cold, wind, and rain, each under $100 total!
Outfit 1: Trekking Around Town
This is a great outfit for sightseeing. It's suitable for indoor/outdoor transitions, and of course footwear here is the key! If you are planning on doing a lot of walking in not-so-pretty weather, it's very important to remember comfort and protection! Also, layer, layer, layer, since you will probably experience different temperatures not only throughout the day, but from going in-and-out of different venues, restaurants, cabs, etc.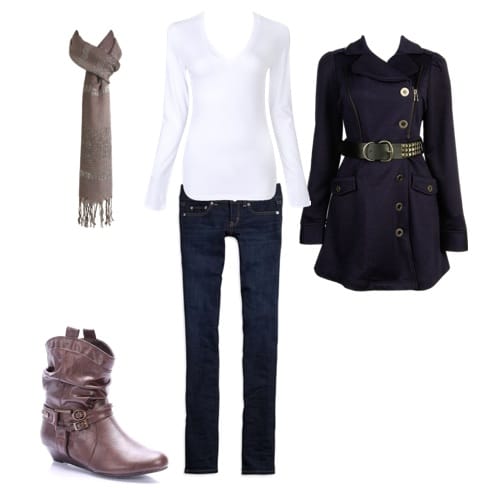 Product Information: Scarf- Wet Seal, Long Sleeve- Forever 21, Coat- Forever 21, Boots- Urban Original, Skinny Jeans- American Eagle
Outfit 2: Another Cool Weather Concept
Here is a second outfit for anyone who is bound for cooler climates! For this outfit, I focused on minute details, such as the sequins on the shoulder pads of the sweater, the buckles on the boots, and the cute button detail on the hat. The look is simple but still has interest. In addition, the pieces are all basic, so they'll work with lots of other items in your closet.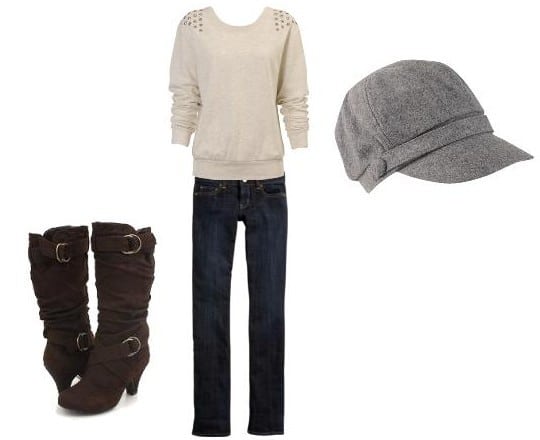 Product Information: Boots- Amazon, Sweater- Forever 21, Hat- Forever 21, Jeans- American Eagle
More Spring Break Fashion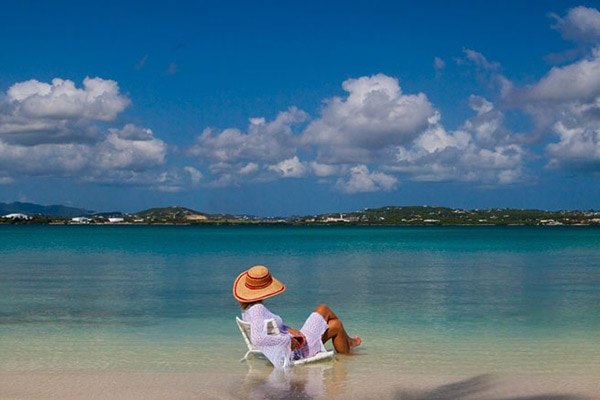 If you need more ideas for what to wear and bring on your Spring Break vacation, we've got you covered! If you haven't seen them yet, make sure you check out our other articles on Spring Break style: 5 Spring Break Outfit Ideas, Your Essential Spring Break Packing List, and of course, Looks Under $100: Spring Break Part 1. Hope you have a fabulous break!
What Do You Think?
I want to hear your thoughts! Are you choosing to go to a cooler climate for spring break? What essentials are you bringing? What are you planning to wear? Let me know with a comment.