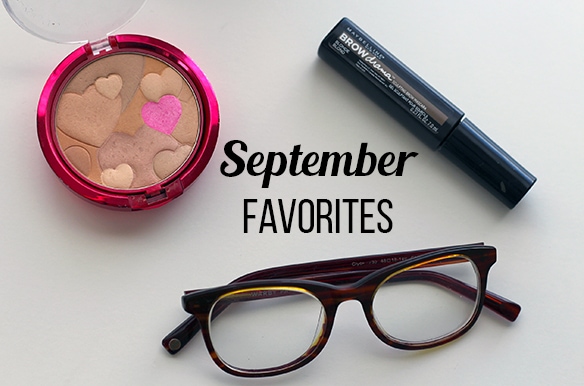 How could you, September? You were as swift as a slap in the face and almost as painful. Emotionally painful, if like me, you just had a week of exams on exams on exams. Don't even get me started on the group projects.
Agony aside, September is one of my favorite months of the year because it's in-between summer and fall, still warm, and it's acceptable to get stoked for the upcoming holidays. (Helloooo, Halloween.) Without further ado, here's what I've been obsessed with this month.
Favorite Outfit for School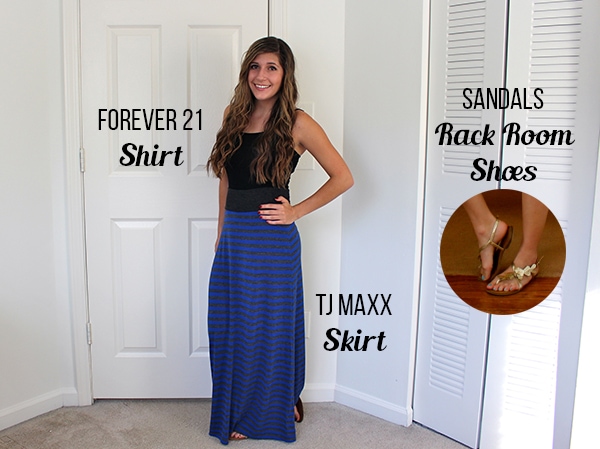 Here in the sweet ole Peach State, it feels like a sauna. To stay cool, I've loved wearing this simple striped maxi skirt that's flowy enough to let the air in, and a basic black tank top. It's cool enough for this hot weather, but the colors scream "fall."
Favorite Dressy Outfit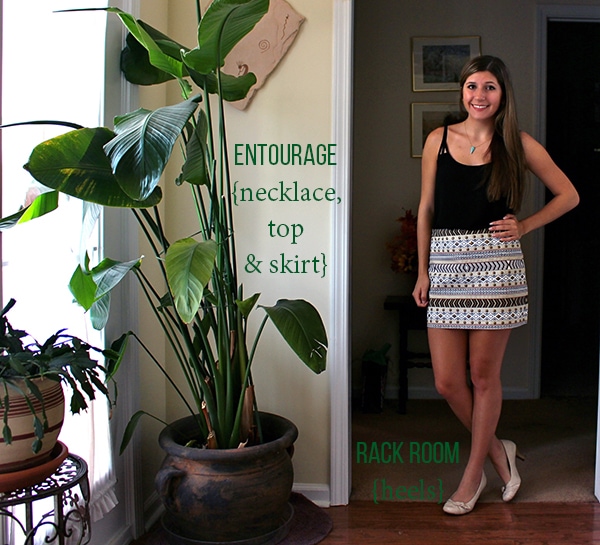 To show you a bit of a dressier outfit, I have fallen head over my nude heels for this wild patterned skirt. Once again, I'm wearing a favorite blank tank, and a turquoise necklace you may have seen in this post. Turquoise has been my go-to hue for adding a pop of color.
To keep things classy, I'm wearing nude heels. Black and tan is a wonderful color combination year-round, but works especially well for fall.
Favorites on the Face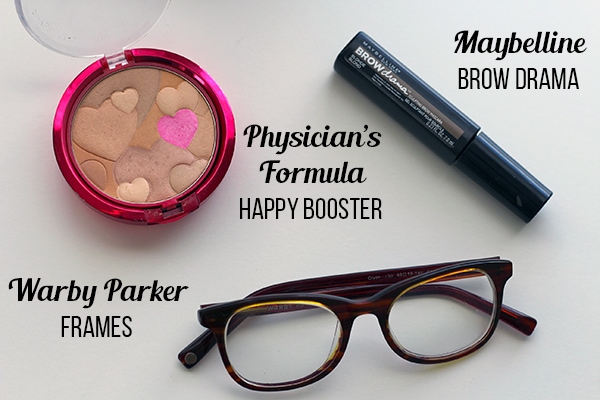 Product Info: Glasses,Bronzer,Brow Mascara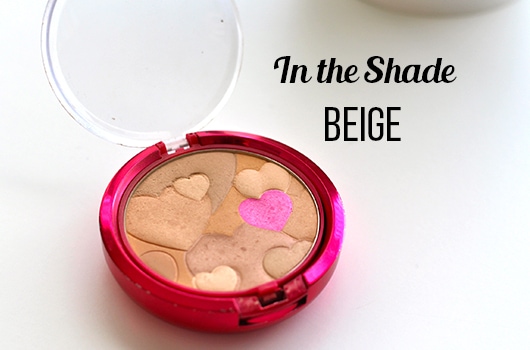 Physician's Formula is a brand I hope to try more things from, and if you have a favorite from this brand, please let me down below. This Happy Booster can be used as a bronzer, but it's shimmery and light enough that I use it as more of a highlight/blush duo. It's not as intense and shimmery as it appears. It adds a natural, healthy glow to the skin.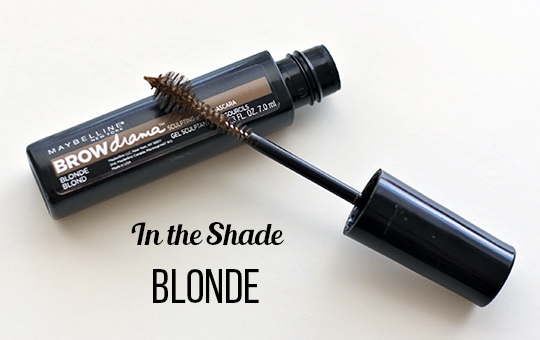 Don't get me wrong: Anastasia Beverly Hills will forever hold my brow arches high. But if you're on a budget and want a drugstore alternative, I've been impressed (and so has our resident beauty writer, Sarah!) with the Maybelline Brow Drama Sculpting Brow Mascara.
This is the lightest shade, so my beautiful blonde belles will not be satisfied. Despite the small brush head, it also doesn't have the same control that Anastasia's products do. But unlike most drugstore products, I think the color isn't too dark and it lasts for ages.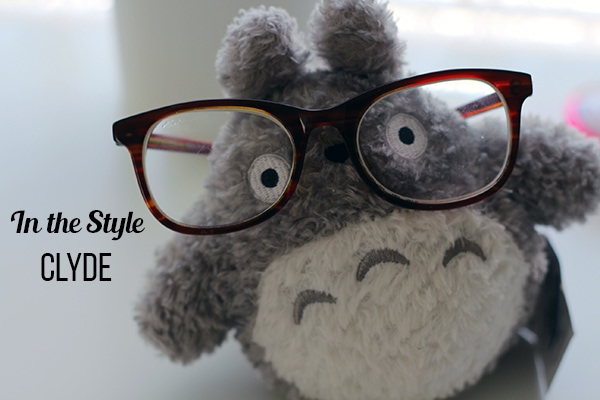 It's been about a year since I invested in Warby Parker glasses. If you're new to the internet and don't know about WP, they are incredible. They send you five pairs of glasses for free to try on a for a week, and than you can pick one and send them back.
Their frames arestylish and the selection is gigantic. I love the look of big glasses, like Ray Ban's, but because I have a small head they look ridiculous on me. I think this pair, their "Clyde" frames, has a similar effect without making me look like Professor Trelawney.
These specs have lasted me for a over a year, so I'm extremely pleased and plan to buy more glasses from them in the future.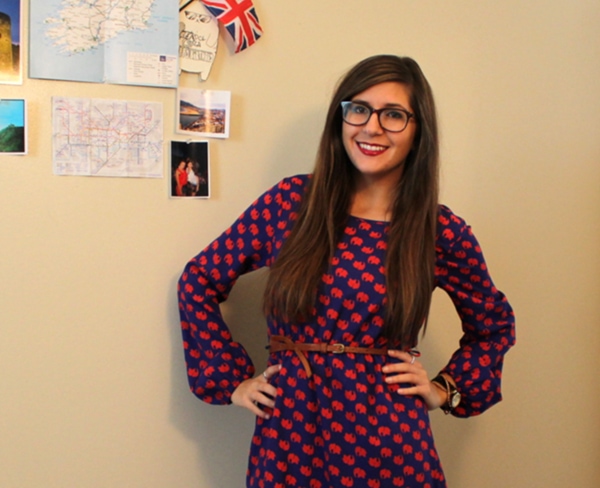 Here is an old photo of me wearing the glasses. If you have tips for taking pictures in glasses without glare, please let me know!
Favorite Show
Once again, I'm so behind on the bandwagon, but Parks and Recreation makes me die with giggles. When it first came out, I watched a couple episodes here and there, but didn't get into it. I think this is because I didn't start from Season 1 and didn't fully appreciate the characters.
To sum it up, the show is about the Parks and Rec. department in the small yet obtuse fictional city of Pawnee, Indiana. Ripe with humor, the show is created by the same masterminds behind The Office (one of my other favorite shows). I also think fans of Futurama would like Parks and Rec.
Favorite Music
https://www.youtube.com/watch?v=JmdP5U2o-as
Remember those exams I talked about in the beginning of this article? I can't study without background music. For studying, I like music that isn't too lyric-heavy or distracting. Odesza's album "Summer's Gone" is the best electronic album I've come across in a while. If you're a fan of The Glitch Mob, check this out, and please listen to the whole album. It's great music for studying or writing papers.
What have you loved this month?
Did you have any go-to outfits? What new beauty products are you loving? Have you watched Parks and Rec? Tell me all about your September faves by leaving a comment below!