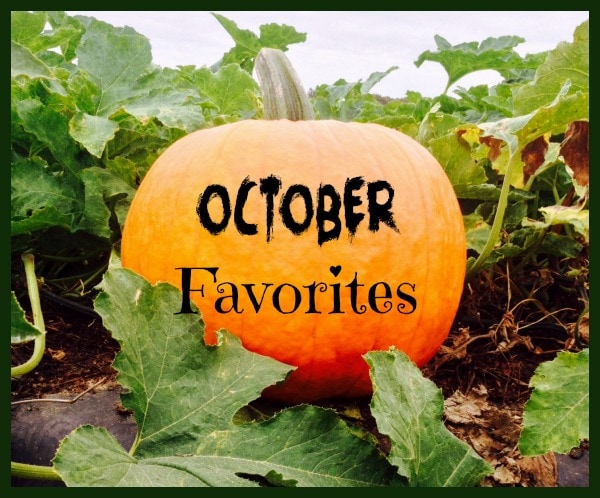 The most magical month of the year ends soon. This Friday at midnight, the pumpkins will all turn into ashes and the candy hangover will weigh heavy on everyone's conscience.
That being said, I have some delicious favorites from this month I can't wait to show you:
Favorite Fashion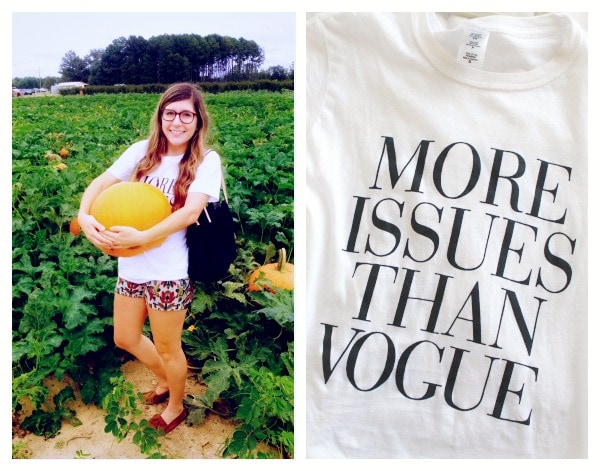 This is my life in a shirt. I've never been a huge fan of t-shirts with words on them, but Etsy has the cutest, catchiest t-shirts between here and Mars. Whether you're a fashionista, a cat lover, a font nerd, a monogram addict or a John Green enthusiast, there is a shirt on Etsy for you.
Sidenote: If you have not visited your local pumpkin patch and and found your one true pumpkin, what are you waiting for?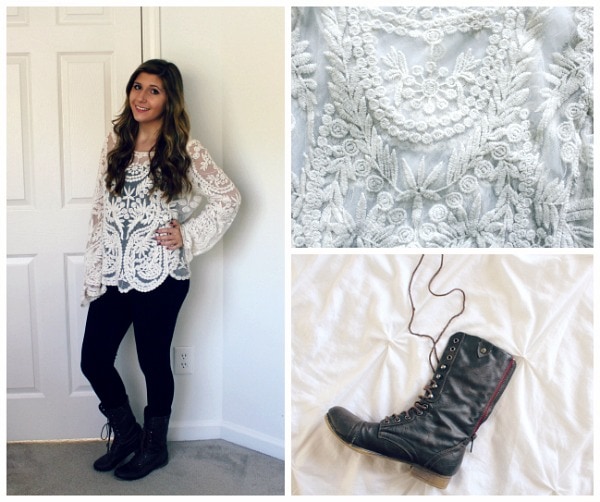 Another fashion favorite this month? Crochet tops. Since this shirt is on the veryembellished side, I like pairing it with simple black pants. To contrast the feminine details of the top, I also wore rugged combat boots. This look is perfect for the weather here, since it's cold in the morning, but hot in the afternoon.
Favorite Makeup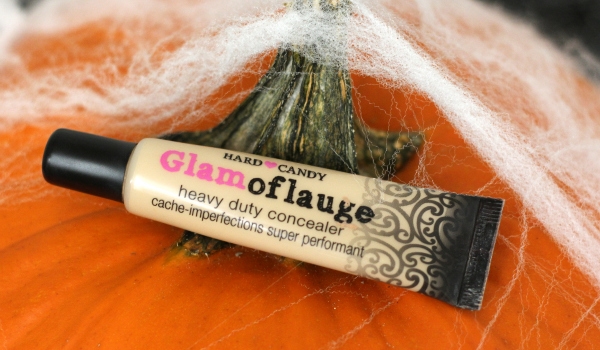 I have recently rekindled my love for an old flame, Hard Candy's Glamoflauge concealer. Not only is this product a whopping steal at $6, but I think it's impossible to use this product up. Just the tiniest drop goes the longest way. Although it is on the heavy duty side, it is perfect for brightening under the eyes.
Favorite Show
Since it is October, I have been loving fantasy-themed shows, specifically, Once Upon a Time. This show is about a cast of fairytale characters who are living under a spell and trapped in a town in Maine, and seasons 1 through 3 are streaming on Netflix. OUAT exceeded my expectations, and is great for relaxing and watching at the end of a long day. ABC has even created 5 easy Halloween costumes inspired by the show, so if you're already a fan or just love fairytales, check it out.
Disclaimer: if you watch this show, you have to drink hot chocolate. In almost every episode, someone is drinking hot chocolate covered in whipped cream and cinnamon.
Favorite Book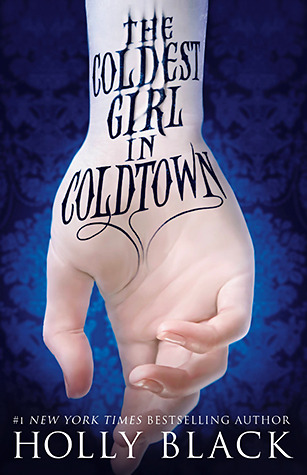 The Coldest Girl in Cold Town by Holly Black
This month, I wanted to read something on the creepy side. The Coldest Girl in Cold Town succeeded in giving me chills. This book is about Coldtowns, where vampires and at-risk humans are quarantined off from the rest of humanity. There's been a billion YA novels about vampires, but Black's vampires are original and terrifying. This book takes place in a modern day setting, and characters use social media tools, like blogs.
It was frightening at points, funny at others, and all around sassy. Holly Black has never let me down. Her worlds are vivid and full of imagination.
Favorite Munchies: S'mores Flavored Cupcakes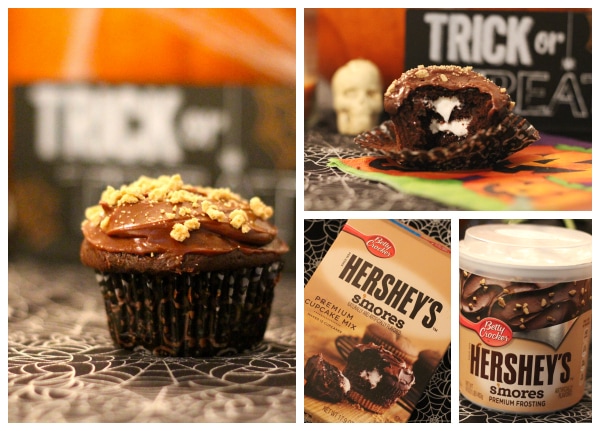 There is nothing Halloween-y about s'mores, but that didn't stop me from devouring all the s'mores flavored treats this month. Maybe these soft, mouthwatering goodies have always been at the grocery store, but they are completely new and completely scrumptious to me.
My favorite are the s'mores cupcakes, complete with a graham cracker layer on the bottom and marshmallow filling in the center. I am craving these so bad as I'm writing this. Because you can never have too much chocolate, I topped these off with, you guessed it, s'mores flavored frosting.
Perhaps instead of candy this year, you should bake these cupcakes. Since they are a box mix, they're basically foolproof and made for college students who don't have a mixer or a lot of time. S'mores cookies are also fool-proof (they are pre-made and ready for the fiery depths of the oven) and taste incredible.
What have you loved this month?
I would love to hear your feedback and recommendations in the comments below.