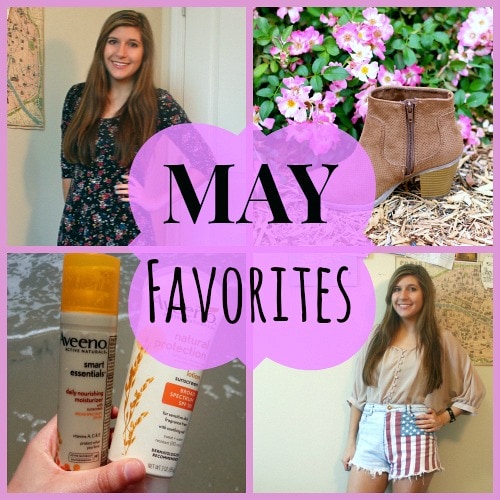 Congratulations to everyone who has graduated this month! May is one of my favorite months of the whole year. Campus is empty, the sun has come out, the streets of Athens are deserted, and it's shorts weather every day.
Whether your May has consisted of school, work, or the beach, here are some of my favorites finds you might want to try out.
1. Favorite Floral Dress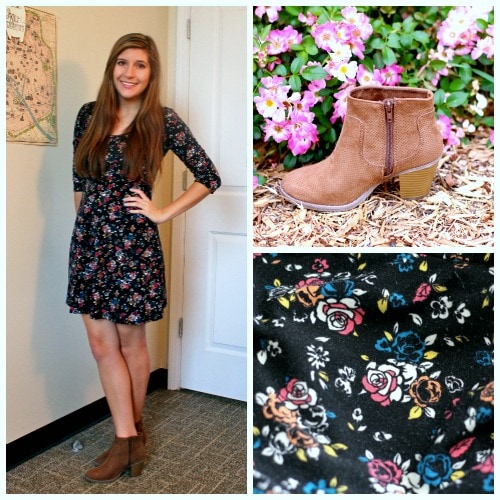 I recently went through my closet and came across this dress from Target. The flame was rekindled. This dress is the easiest thing to wear. The floral pattern is small enough that it's not overpowering, and the fit of the dress is flattering and comfortable. This is how I wore it to class the other day, but this dress could definitely be spiced up for night or even worn in winter.
Can we talk about these boots for a moment? If I could only mention one favorite product, it would be these guys. These boots are tan, neutral, the heel height is chic but still comfy, and they can be worn with anything. Better yet, I got them for under $5. Insane. They were on sale at Old Navy for $28, but rang up much cheaper – maybe because they were only a few left?
In other words, you need to close the computer and run to Old Navy.
2. High-Waisted Shorts & Sheer Blouses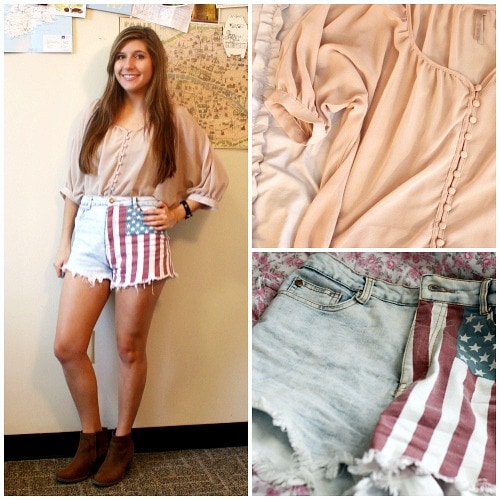 While we're talking about my love affair with these booties, I thought I would feature a slightly more radical outfit to show just how versatile these boots are.
I am writing an article on high-waisted shorts, and spoiler alert, this is my favorite way to wear them: with sheer blouses, especially this one with bat wings. The tighter shorts paired with a loose-fitted top creates a balanced look.
What I love about these shorts isn't the American flag, which is a nice touch, but instead it's how soft and flexible the denim is. If you have any plain jean shorts that are also moveable, soft, and not stiff, please let me know in the comments below!
3. Favorite Moisturizer & Sunscreen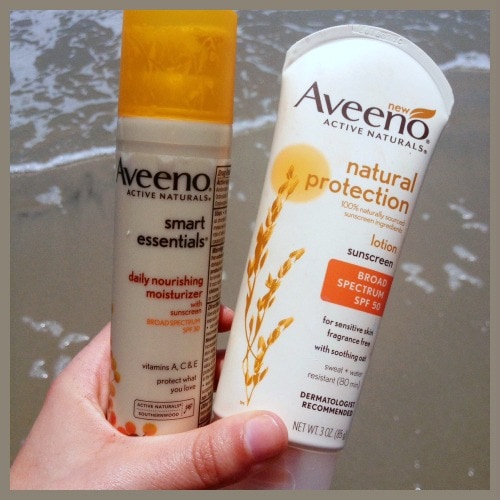 Don't you dare skip the sunscreen or moisturizer or the sun boogey man will get you.
I have sensitive, hormonal acne-ridden skin that is not easily pleased. In the past, sunscreen has broken me out so badly. This Aveeno Natural Protection (SPF 50)is the only one I use on my face. It rubs in nicely, and it's water and sweat resistant.
My favorite daily moisturizer is Aveeno Smart Essentials Daily Nourishing Moisturizer (SPF 30).This product blends in easily, doesn't make my face shiny, and keeps my skin soft enough so that my makeup doesn't look cakey. It also doesn't irritate my skin.
4. Favorite Makeup Product: Laura Geller Baked Blush in Maui (2553)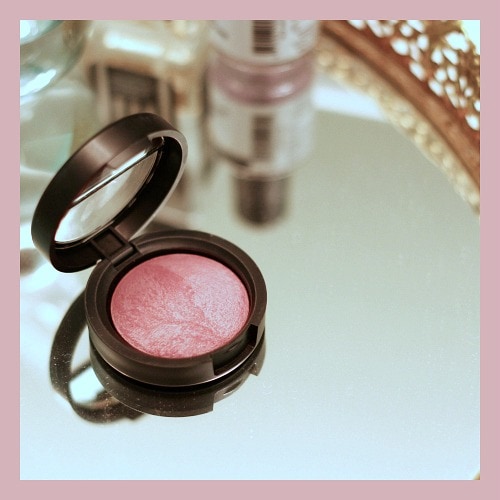 Available at Ulta
This is a baby sized blush that came in a pack of Laura Geller products I bought at Ulta, and I have never loved a blush so much before. Prior to this, I was using a blush from NYX, which was also pretty good, but this one lasts longer for me and has great color pay-off. Just a little goes a long way. This shade isincredible: it's a cool-toned, rose color.
This is on the pricey side, but if you're looking to splurge on a high-quality blush for a special occasion, I definitely recommend this one.
5. Favorite Dessert of the Month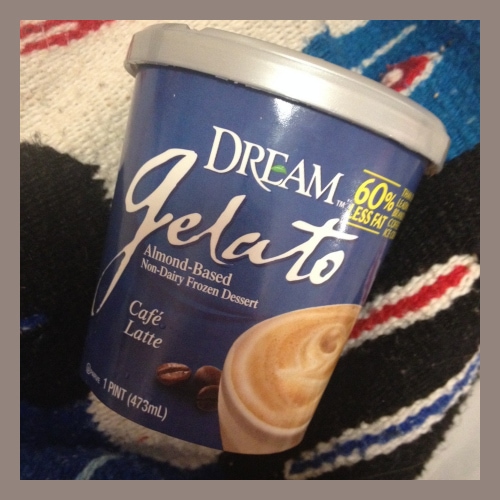 I am lactose intolerant, but I can't give up ice cream. Ice cream is one of life's greater joys, like showers, beach days and good books. I've tried a lot of soy-based ice cream, but wasn't completely sold on them.
Then, one fateful day, I saw this Dream Gelato Almond-Based Non-Dairy Dessert in Cafe Latte. My life was changed. The flavor was rich and full of coffee goodness. Unfortunately, I ate it all before I could take a better picture of it. Even if you're not lactose intolerant and want perhaps a healthier ice cream option, you have to try this.
The only con is that it takes forever (ten minutes!) to thaw. It's rock hard when you first open it. However, it was well-worth the wait!
6. Favorite Smoothie of the Month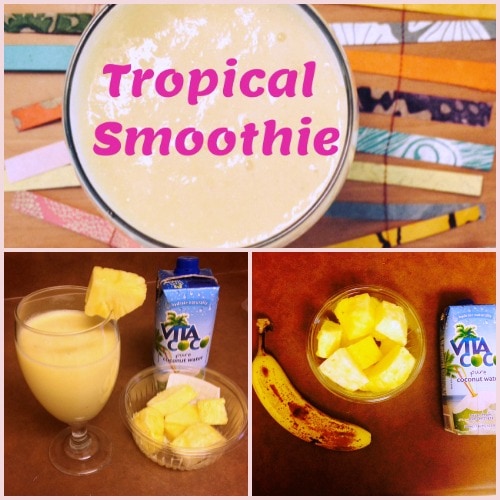 I love smoothies because very little skill is required to make one. During finals week, I was craving something that tasted like the beach, which is when I stumbled upon this Skinny Pina Colada Smoothie from the blog Averie Cooks.
She uses almond milk instead of coconut water, but I wanted to keep this to 3 simple ingredients: a banana, some fresh pineapple, and coconut water. I abhor coconut water by itself, but it tastes magical with the tropical pineapple and frothy banana.
If you want to make this even healthier by adding protein powder or spinach, go for it!
7. Favorite Song
This is a song from Norwegian duo Nico & Vinz. I love the message of this song, and the music itself is so soothing. If you have a fashion blog or any type of blog, I think this is a good message to remember. Plus, the sunsets and waterfalls in this music video are absolutely breathtaking.
This is the perfect song to play on repeat.
Your turn!
What have you been loving this month? Do you have a killer smoothie recipe? What's your go-to sunscreen? Let me know in the comments below.