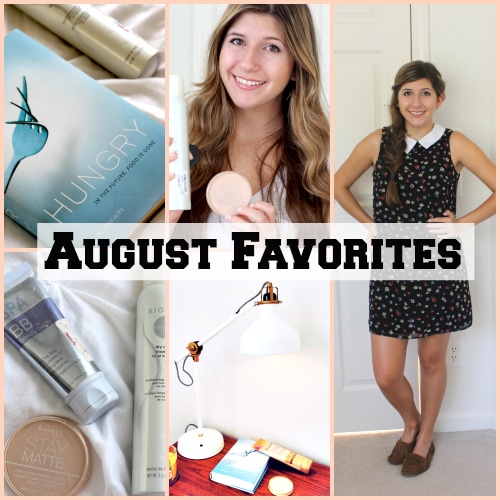 There's no way August is almost over, but congratulations to everyone on making it through the first weeks of school! You know the drill: let's jump into some August favorites.
Fashion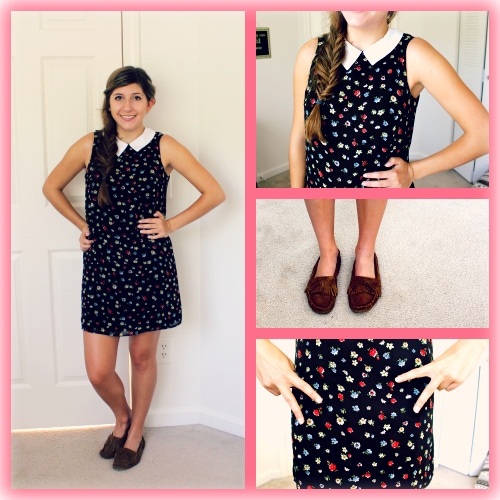 If you've read my articles for a while, you may have noticed something: I've never bought anything from Urban Outfitters. This was partly on purpose, and partly because there aren't any stores by me. This dress is my first UO purchase!
When I saw the contrasting Peter Pan collar, the floral pattern, and shift shape, the fire was kindled. Some kids don't want to grow up. I don't want to take this dress off.
Hair and Makeup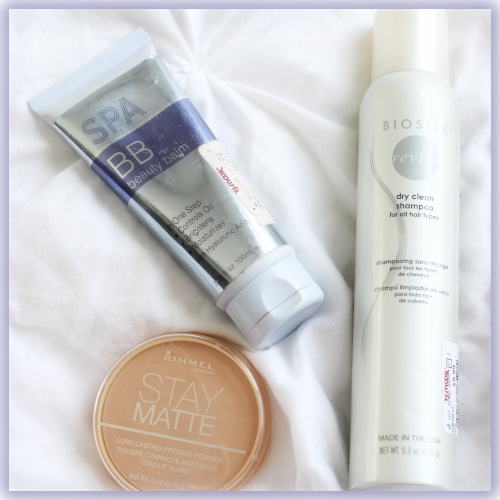 My love affair with BB creams began recently.
Since discovering this Spa BB cream, I've only worn foundation for special occasions. My skin feels better, my acne is less prone, and the color is incredible. However, I was reluctant to feature it because trying to find this brand online is like playing Where's Waldo without Waldo. I want to set a bounty price on this BB. If you've heard of this brand, Spa(?), please let me know in the comments! I found it at TJ Maxx.
If you haven't tried Rimmel's Stay Matte powder, get out of town. I forgot how long-lasting and oil resistant this stuff is. Guardian of the galaxy? More like guardian of the pores.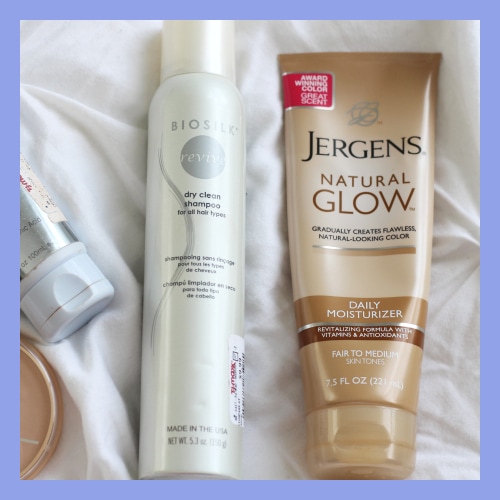 Batiste's dry shampoo will forever be on a pedestal, but if you're looking for a dry shampoo that doesn't smell or feel chalky, Biosilk's Revive Dry Clean Shampoo is for you. It's clear, so it's easier to work into hair, but there is a catch: it's doesn't absorb oil quite as powerfully as Batiste.
Hi, my name is Leah and I suffer from ashy ghost knees. What do I mean by this? I wake up, and they've turned white with fear. This Jergens' gradual self-tanner was more moisturizing to my dry legs than guacamole to a microwave quesadilla. I've never had streaks with this, but what really sets it apart is the aroma. Finally, a self-tanner that doesn't smell like a self-tanner!
Back-to-School Supplies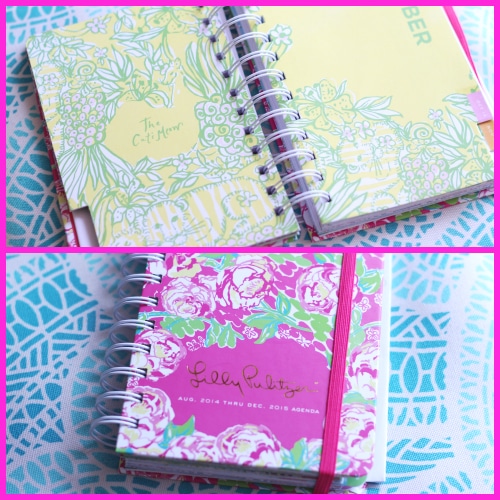 The colors and details of this Lilly Pulitzer planner put the freebie bookstore planners to shame. I also love the monthly divider tabs, the monthly and weekly view of each month, and the adorable stickers. It's also cheaper than the lust-worthy Kate Spade gold polka dot planner, if you're like me and can't justify spending that much on a planner.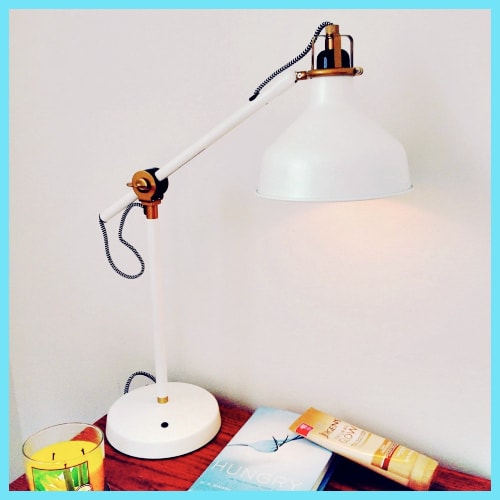 The Desk lamp to end all desk lamps.
This white desk lamp has a button to turn on, gold details, and a black striped cord. Does it get any better?
No.
Favorite Book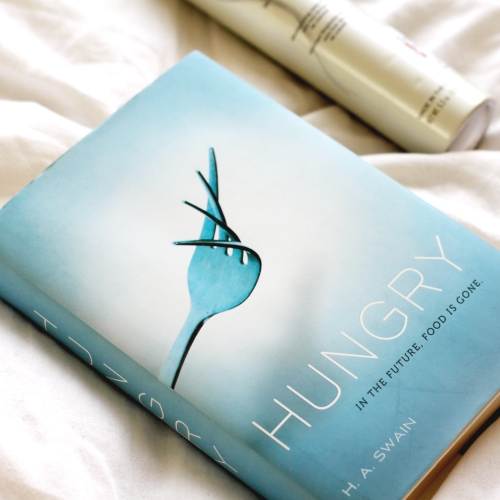 Hungry by H.A. Swain
In a world where nutrition is supplied by the government and taken in medication form, one girl's stomach won't stop growling. (Story of my life!)
Possibly my favorite teen dystopian novel, Hungry features the most dimensional, multifaceted dystopian world. With dystopian novels, usually there's the unique catch, a few elements of society are described, and everything else is vaguely glossed over.
In this book, all the elements of the world are so well thought out. From business to technology to government, and the way social media worked, this author's world building gets an "A".
Favorite Fashion Blogger
The internet has been bombarded by back-to-school themed videos and articles this month. This one is the best. Her Instagram is also one of my favorites.
Favorite Movie
https://www.youtube.com/watch?v=crIaEzXgqto
Five Groots out of five.
What have you been loving this month?
What's your favorite BB cream? Did you get a new planner? What books did you read? Let me know below!