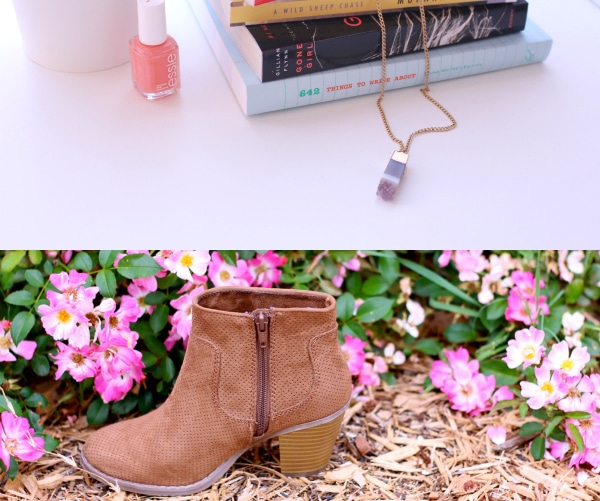 I can't believe 2014 is almost over. Here's to a healthier and happier 2015. But until New Year's Day, allow me to share with you a few of my most loved products from 2014.
Makeup Favorites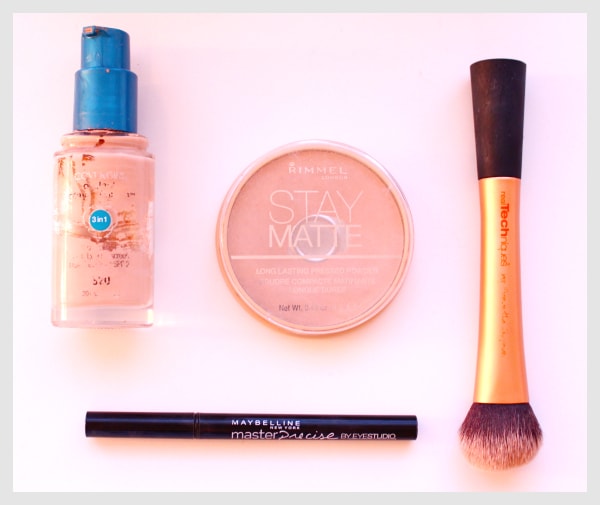 Product Information: CoverGirl 3-in-1 Foundation, Rimmel Stay Matte Pressed Powder, Real Techniques Expert Face Brush, Maybelline Master Precise Liquid Eyeliner
Rest in peace, my beloved CoverGirl Outlast Stay Fabulous foundation. You were a valiant companion this year. This foundation is medium to full coverage, blends well with the Real Techniques brush or fingers, has a pump, lasts a long time, and has a brightening yet matte finish.
I've purchased the Rimmel Stay Matte pressed powder more times than I can remember. You will not find a better powder for the price.
Like the powder, the Real Techniques face brush is basically a legend at this point.
If you want cat-eyes on fleek, yet suffer with shaky hands that become possessed by demons when drawing your eyeliner, this Maybelline liquid eyeliner will save your life. This is perfect for beginners, because it has the thinnest line I've seen from drugstore eyeliners.
Skincare Favorites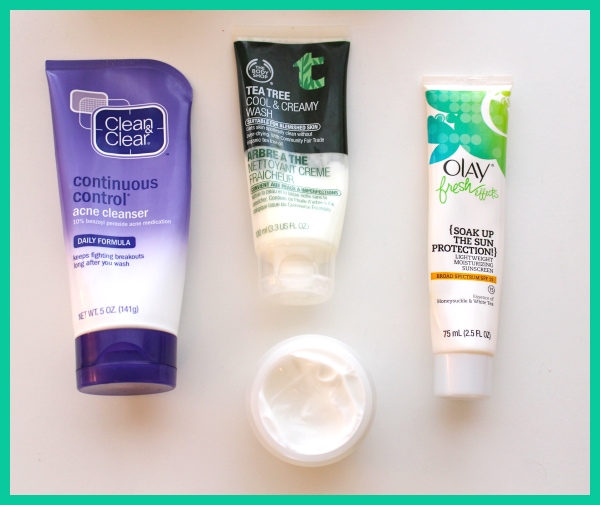 Product Information: Acne Cleanser, Tea Tree Oil Cleanser, Olay Fresh Effects Moisturizer, Olay Night Cream
This may be TMI, but one of my favorite moments of the year was finally finding a cleanser that demolished my stubborn, hormonal acne. I started 2014 having some of the worst acne I've experienced, and I'm ending it with the clearest skin I've ever had in my life, thanks to this cleanser with 10% benzoyl peroxide. Sidenote: this stuff will discolor fabrics, so be careful when using it.
If benzoyl peroxide is too strong and drying for your skin, I recommend The Body Shop tea tree oil cleanser. This product tingles refreshingly and feels amazing. It feels unlike any cleanser I've ever tried.
Olay moisturizers have been my favorite this year because they get the job done, dry fast and don't leave my skin feeling oily.
Nail Polish Favorites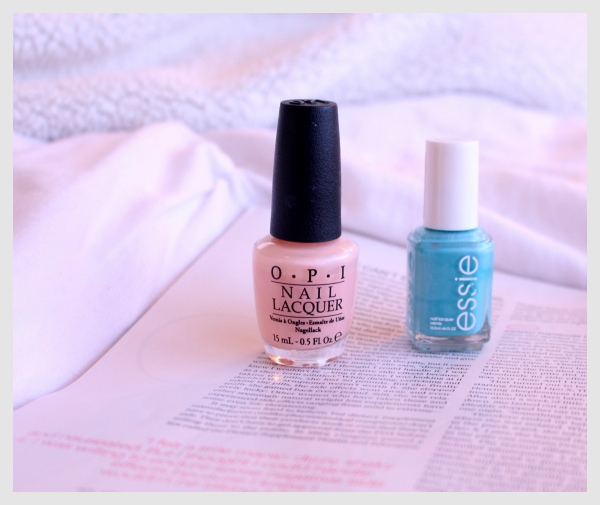 Product Information: OPI "Hopelessly in Love", Essie "In the Cabana"
These nail polishes may not have been brand new to 2014 , but they were on my nails the most often this past year. Can you ever go wrong with a classic pale pink or a pop of aqua? (The answer is no.)
Favorite Accessories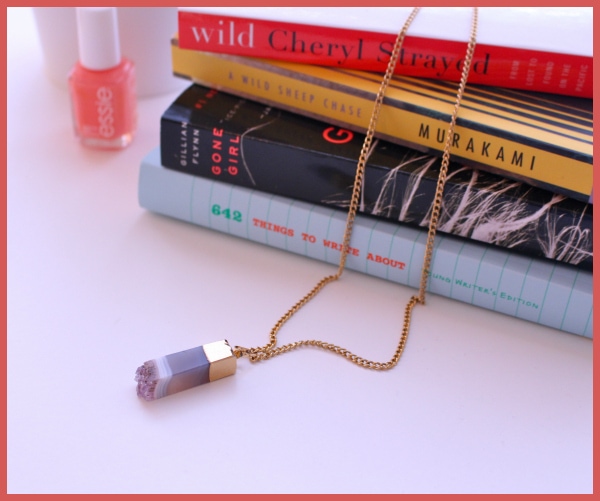 Crystal necklaces were a huge trend this past year. Although you can't see the future with this crystal, it adds an unexpectedly cool touch to any outfit.
This versatile Kate Spade tote is perfect for carrying a laptop and a notebook.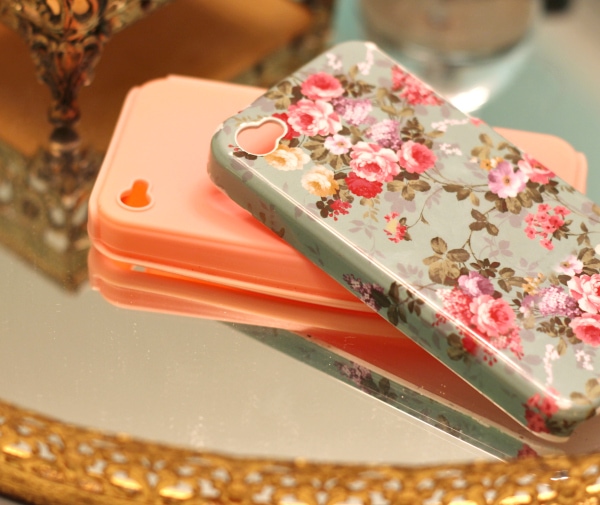 Product Information: Similar Case
I love floral prints. The more they look like the curtains in an old lady's house, the better.
My iPhone likes to pretend it's a trapeze artist and sometimes I can't catch it in time. Thanks to the rubber casing that goes between the phone and the floral part, my screen hasn't suffered a crack. Not only is this phone case pretty, but it's practical and sturdy.
Fashion Favorites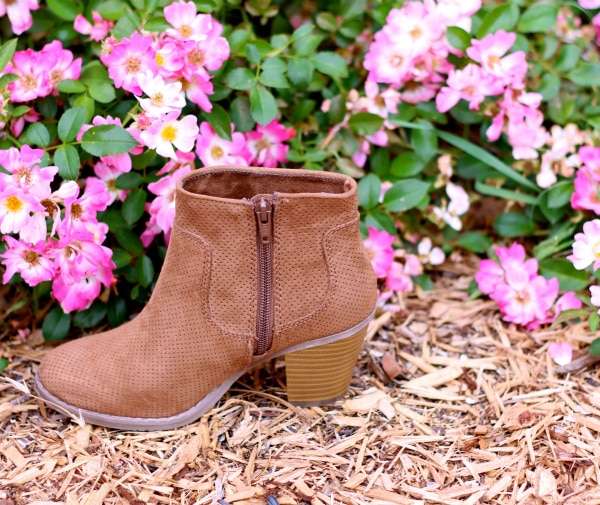 2014 was all about ankle boots. Need I say more?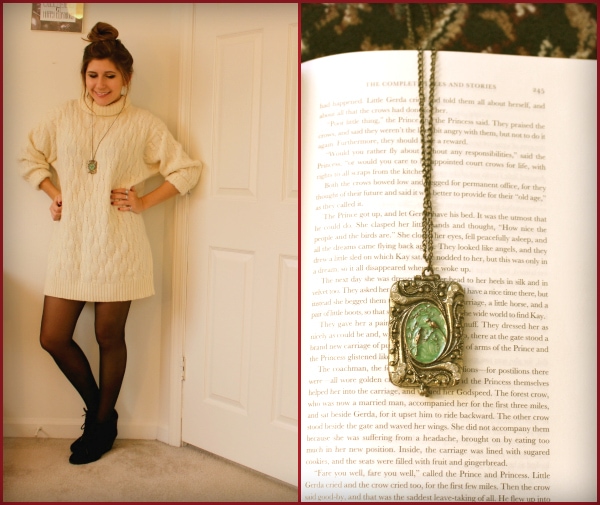 This past year, I've been loving simple dresses. This one is a relic from my mom's closet from the late '80s.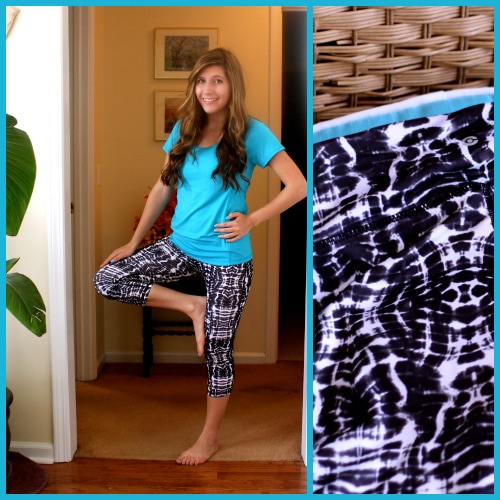 To keep myself motivated to exercise, I love trying new fitness classes and and buying cute, colorful workout clothes. Although you can never go wrong with simple black leggings, I adore the plethora of wild patterned exercise clothes. Where else can you rock crazy patterns like the one above?
Favorite Book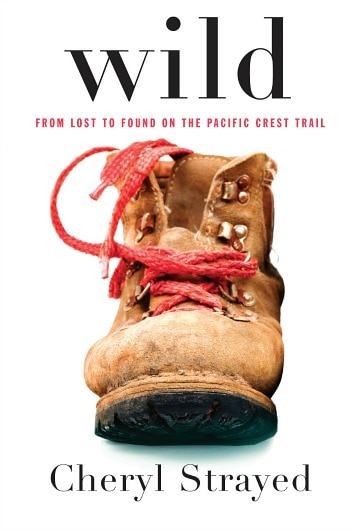 After her mother dies, 22-year-old Cheryl Strayed finds herself cheating on the husband she loves, addicted to drugs, and on a path of self-destruction. To battle her inner demons, she begins her hike on the Pacific Crest Trail, alone, with little experience. In addition to shouldering a backpack so monstrous she can hardly lift it, Strayed carries the weight of her mother's death and the burdens of her past on the 1,100 mile expedition.
This memoir is exhausting to read, because it feels like you're right beside by Strayed trudging up mountains. Beautifully written, this book is brutally real, sprinkled with humorous encounters. A must-read for lost souls of all ages.
Favorite Music
In addition to The Naked and Famous, the xx, and the Kooks, here's what I've been listening to this past year:
Miscellaneous Favorites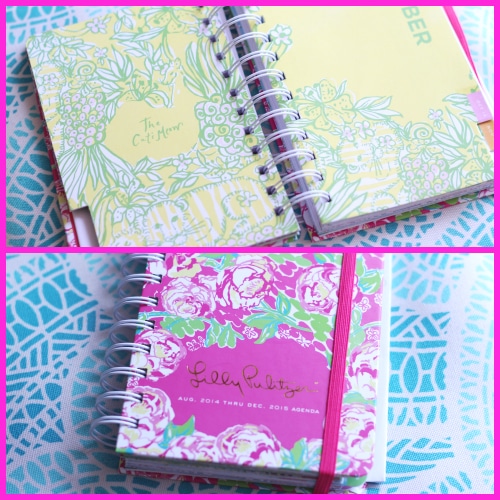 In a previous article, I mentioned that I hoped the cute patterns in this planner would encourage me to keep using it. Six months later, I'm still using and loving this Lilly Pulitzer agenda.
Donut eat my lens cap, please.
What products did you love this year?
What's your favorite book or song? What was your favorite outfit? Let me know in the comments below.