January is the first month that truly feels like winter. Up until the holidays hit, I had been very much in fall mode. With the beginning of a new year – as well as a new season – upon us, I'd like to share the top 5 items that have caught my attention, and that could possibly make this transition even more exciting.
I love the idea of new beginnings and a little something to go along with them. So I've been browsing and dreaming, and have compiled my wishlist for the month. I hope to be able to acquire at least one of these in the first and most wintery month of 2016!
Read on to check out what I'm coveting now, from boots to beauty products:
1. Ugg "Katia" Boot – Nordstrom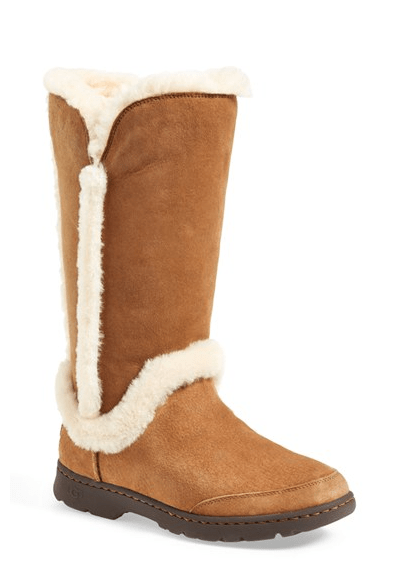 I've had my current pair of Uggs for a good three years and it would be nice to give myself an upgrade. While certainly a splurge, these winter boots are well-made and typically last for a good couple of years. Not to mention that they are super comfortable and warm! This particular pair is waterproof, too, with a wool lining.
The Katia boot is one of the brand's classic styles. It comes in the colors black and camel. Since my winter wardrobe is mainly composed of dark colors, the camel boot would provide a nice contrast. However, the black one is most definitely tempting me, too!
2. Sam Edelman "Reyes" Bootie – Zappos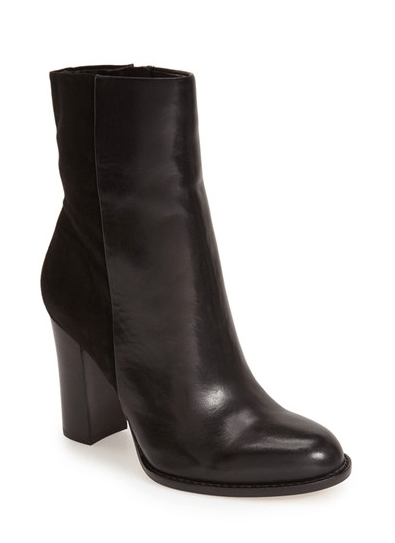 In fashion-forward contrast to the Uggs, I'm coveting this trendy mid-calf leather bootie for occasions where I want to look dressy and chic. Its style is sophisticated and feminine, and the 3.75 inch heel is tall enough for height but low enough to be comfortable.
This boot would look great with skinny jeans, both blue and black. On days that aren't so cold and even into the spring months, I could easily wear them with dresses and skirts. Due to their classic style, they would still be a staple item for me next fall and beyond.
3. Rebecca Minkoff "Regan" Satchel – Nordstrom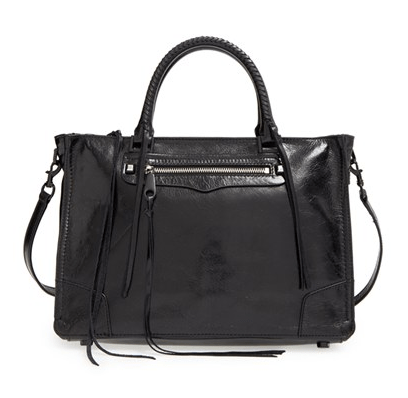 I have a weakness for cross-body bags, but lately I've realized how useful a larger bag can be, especially during the day when I'm carrying around lots of items. I'm currently loving the Rebecca Minkoff "Regan" satchel because it reminds me of this satchel from Balenciaga, which has been one of my dream items for years now.
Most importantly, the Regan satchel has its own twist and comes in 5 different colors, ranging from pale pink to black. I love its hardware (available in both silver & gold), as well as the fact that it is extremely versatile! Personally, I'd love the black with silver hardware but I'd happily carry any version of this bag for every possible occasion.
4. Hydra-Matte "Ecstasy" Liquid Lipstick – Gerard Cosmetics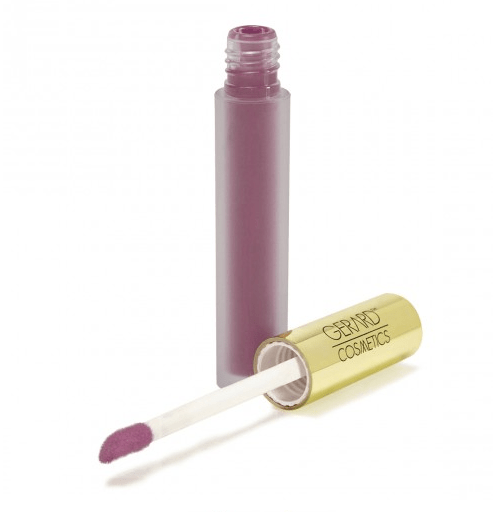 Gerard cosmetics became one of the most popular makeup brands of 2015, with nearly a million followers on Instagram today. As a fan of the brand, I am eager to try their brand new Hydra-Matte Liquid lipsticks.
The color above, "Ecstasy," is an earthy purple with neutral undertones. It immediately caught my eye because of its uniqueness and appropriateness for the colder months. With the Kylie Jenner lip kit currently sold out, this is a great alternative to her popular matte liquid lipstick. I think of this shade like a more purple take on "Candy K".
5. Rock Baby Cat-Eye Shades – Nasty Gal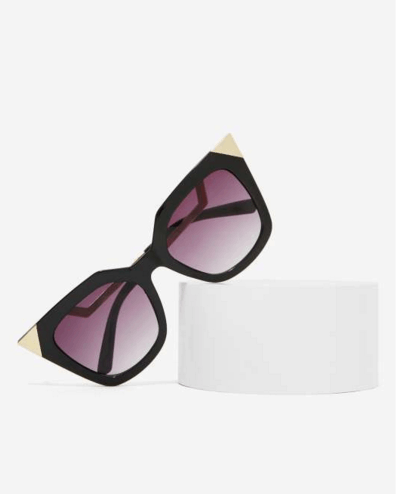 Okay, it may be a little weird to buy sunglasses in January, but all that snow creates glare, you know! The cat-eye sunglasses look is very in right now and these $20 cat-eye shades from Nasty Gal are absolutely gorgeous.
The gold details on the corners really accentuate the black hardware and add emphasis to the cat-eye look. I am also a big fan of the purple tint to these sunglasses in particular. They remind me of these Fendi sunglasses, which I've been seeing everywhere lately!
What do you think?
I'll be doing these wishlists as a CF column going forward so I'd love your feedback!
What do you think of these items? Do you already own one or find a particular one irresistible? What's on YOUR wishlist this month? Let me know by leaving a comment.