This post may contain affiliate links, which means we may receive a commission if you purchase through our links. Please
read our full disclosure here
.
Hey girls! So we all know the age old saying that the Fall means sweater weather, right? But I believe that it's always the right weather for a sweater dress! For this week's Fabulous Find, I've found the perfect dress that you can literally wear any time of year. It's all down to the power of accessories.
For this week's post, I'll be styling the dress for Spring! Check it out below: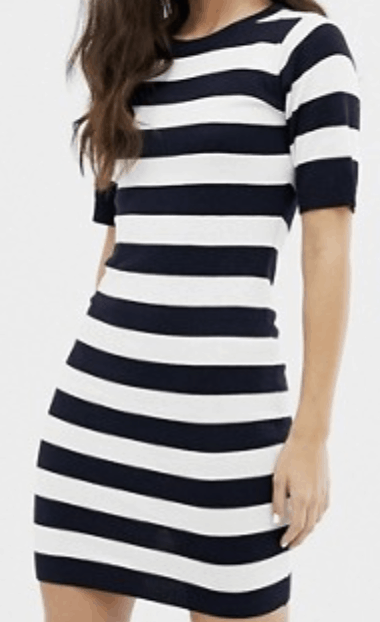 This dress is simple and elegant. It has white and navy solid stripes which are colors you can pull off any time of year. The design is sleek and it has a nautical twist. Not to mention it's only $23 at ASOS, which is such a steal!
Sequins and Seashells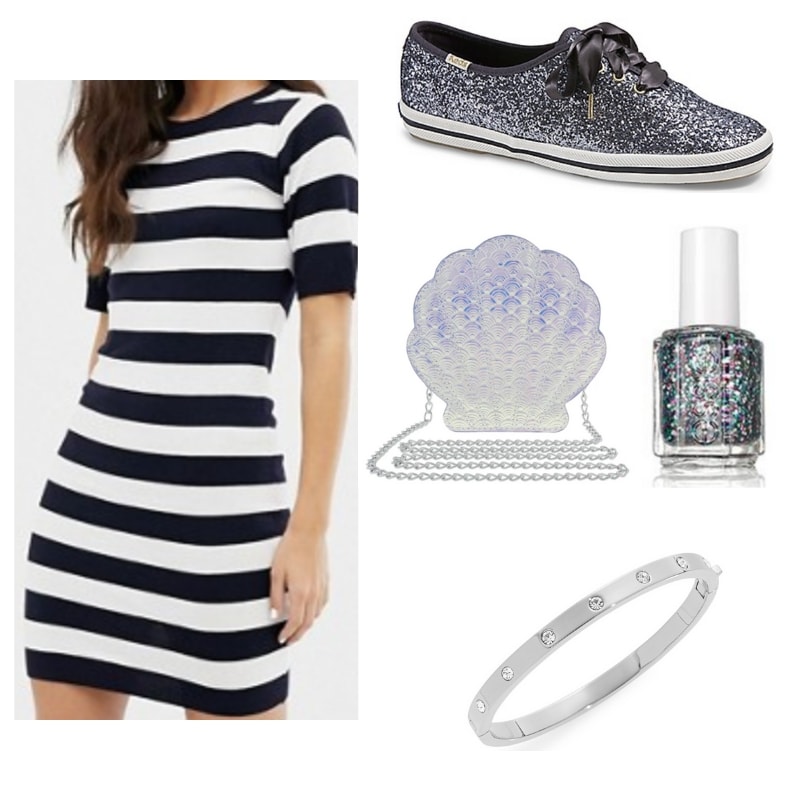 Products: Nail Polish – Essie, Dress – Brave Soul (ASOS), Handbag – Elli by Capelli (Kohls), Sneakers – Kate Spade x Keds, Bracelet – Kate Spade (Lord + Taylor)
This outfit is perfect for getting coffee with friends or even going to class. It's simple, comfortable, and very stylish.
Glitter Kate Spade sneakers are a MUST. Not only are they girly and fun, but they are also great to walk in and you won't feel pain after a long day. I love this pair for the springtime, and they look super cute with this dress.
I'm a huge fan of novelty bags and adore the seashell bag. It's very nautical and perfect for the upcoming Summer. But the best part is that it's only $10 which is such a steal!
Classy & Classic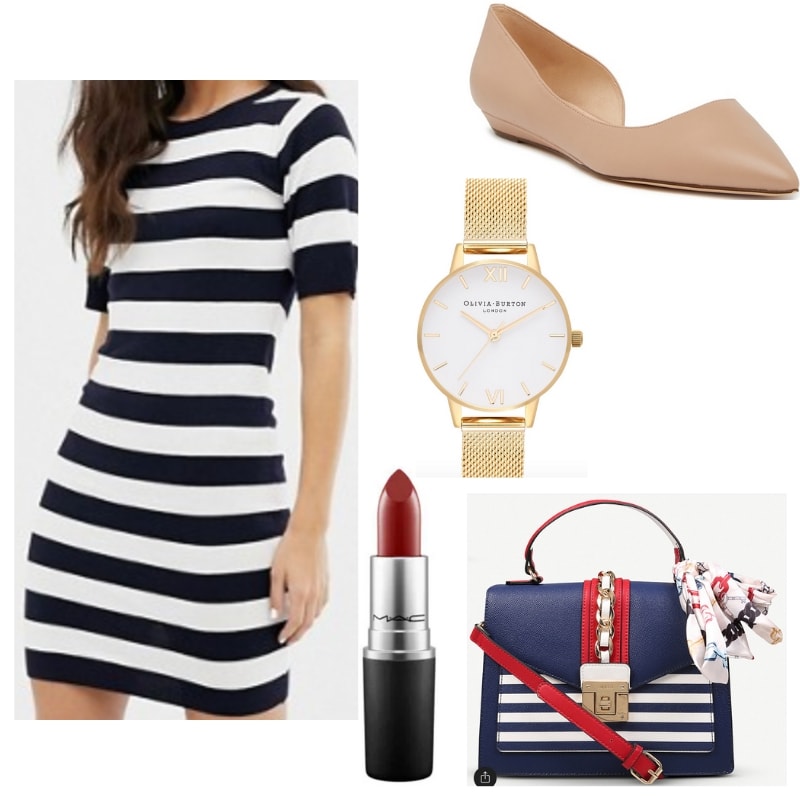 Products: Handbag – Aldo (Selfridges), Lipstick – MAC, Flats – Nine West (Nordstrom Rack), Dress – Brave Soul (ASOS), Watch – Olivia Burton
Ok girls, so I totally had to continue with the nautical theme! This look is a classic take on the nautical vibe, less cutesy than the first look.
The Aldo handbag is gorgeous. The navy stripes and red accents are so preppy. I could totally see this bag on my arm every day this summer.
I'm also obsessed with the MAC lipstick. In case you don't know, MAC lipstick is classic for a reason — it is so smooth and lasts all day without getting smudged. I totally recommend it!
All Aboard!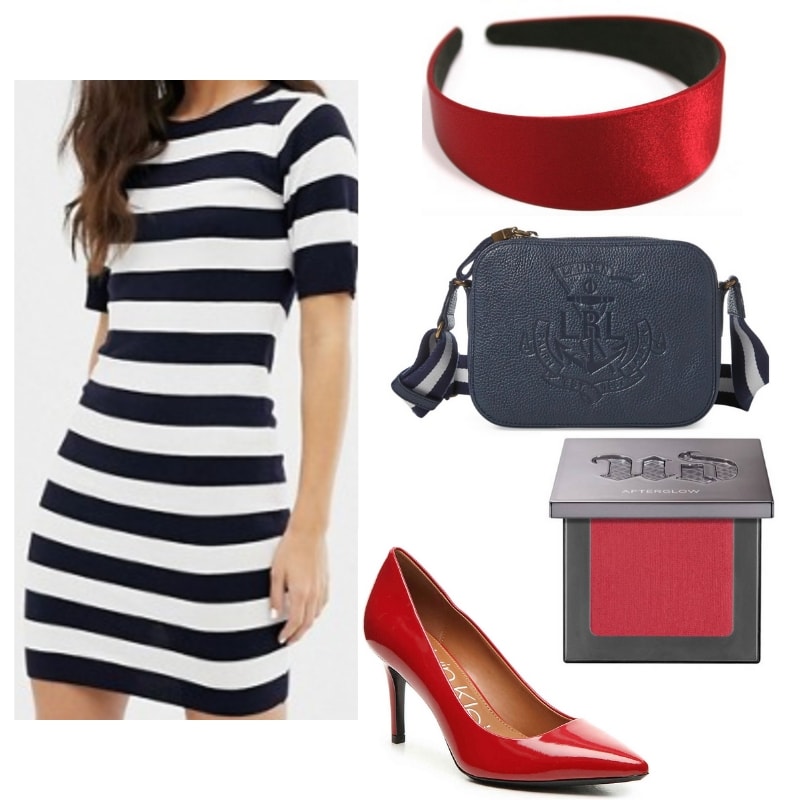 Products: Headband – Annielov (Etsy), Handbag – Lauren Ralph Lauren (Lord + Taylor), Blush – Urban Decay, Heels – Calvin Klein (DSW), Dress – Brave Soul (ASOS)
For this final look, I mixed red with the dress for a night out ensemble that has a preppy feel.
Hair accessories are majorly trendy this year, and this pretty headband looks great with the dress. The combination of the preppy headband with the nautical stripes is a dream come true for girls with my style aesthetic.
I love Urban Decay cosmetics. They are always very pigmented and the colors are unique. Not to mention this makeup brand doesn't clog pores which is such a plus if you, like me, tend to break out!
What did you think about this week's Fabulous Find?
Do you like this dress? Are you a fan of ASOS? What are your favorite styles of dresses? What have been your favorite Spring trends so far? Start the convo below!