This post may contain affiliate links, which means we may receive a commission if you purchase through our links. Please
read our full disclosure here
.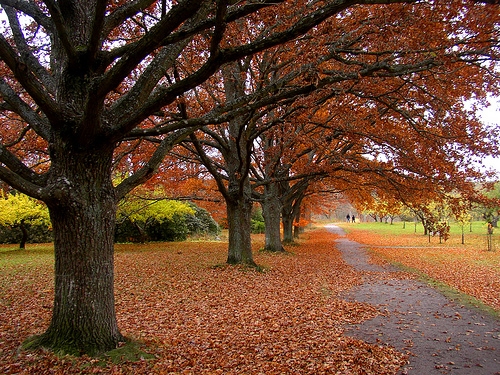 Dear Fall… You might not know it, but you are my favorite season. From changing leaves and apple pie, to Halloween and Thanksgiving, you embody the fading days of beauty before the bleakness of Winter. Through you, I contemplate the year behind and envision the year ahead. Fall, I wouldn't know what to do without you… Yes, ladies and gentlemen, my favorite season is in full swing and I am loving it!
More than the season itself though, I am currently loving wearing my favorite piece of fall clothing, the good old fashioned button front flannel shirt! Today, I am going to divulge what I consider the pivotal points in the pursuit of the perfect flannel shirt. Pass these tips along to a guy you love; after all, you can always steal the flannel he buys…
Flannel For All: What to Look for When Buying a Flannel Shirt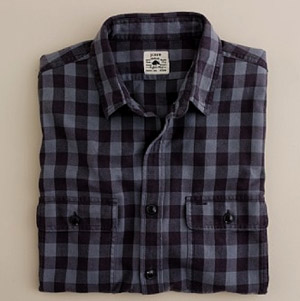 I'll be honest: I am a relative newcomer to the realm of flannel. Last fall, I went online and bought two cheap shirts to rock during the mild winter in North Carolina. When the shirts arrived, I was pretty disappointed. Though I liked the colors and patterns, the fabric was way too rough.
The incident made me realize that buying a flannel isn't about pointing and clicking. To find a flannel worth wearing, you need to be an active participant in the process. You need to feel the shirt, compare patterns and colors in person, and walk away knowing that you will be able to wear this one until it falls apart. My philosophy? Buy a flannel that your significant other would want to sleep in.
Accomplishing this goal boils down to three considerations: what the shirt feels like, what it looks like, and how it will hold up through wear and tear. Below, I'll go through each point in detail to help you find that perfect shirt.
1. Touch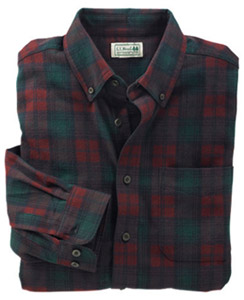 If you can walk away with one tip today, let it be this one: Try before you buy.
The most important aspect of a good flannel shirt is how it feels. If you can't picture yourself wearing it for an entire day, don't buy it. How it looks or fits matters little if the material is uncomfortable. When it comes to flannel material, I say the softer the better, but more importantly, the heavier the better. I have nothing against lightweight flannels, but if you want to wear your shirt instead of a second layer in Fall, the fabric should lean towards the hefty.
When buying a flannel shirt online it is hard to "try before you buy," so shop at stores with good return policies and always read reviews. The L.L. Bean flannel above got great reviews, specifically about its comfort, but what I like more is that L.L. Bean put a nifty video on the page describing how their flannel is made. Every bit of extra information is pivotal when buying clothes online, and with a fabric as delicate as flannel, the details count.
2. Sight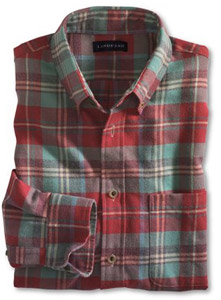 Pattern and color are key elements in buying a timeless flannel shirt, so keep it simple, but don't be afraid to think outside the box. You want a shirt that you would be comfortable wearing with your family, but also something you can rock with your friends.
There are plenty of dull, traditional flannels in the world, but unless you want to look like a middle-aged father doing yard work, stay away from them. A truly well-versed flannel expert buys shirts that challenge tradition. So look for flannels with basic patterns, but complex colors.
The above flannel from Lands End is your run-of-the-mill plaid shirt, but is accentuated by the less traditional, lighter color combination. A color combination like this is perfect for the Fall because it falls somewhere between the muted colors of Winter and the lighter pastels of Summer. The colors aren't too loud, though, so you could easily pair this flannel with dark blue jeans or khaki chinos.
3. Value
I am a poor college student, but I never let that stop me from owning quality clothing. I am always willing to spend a little more on my clothing if I know that it will last. So when it comes to flannel, I will always spend the extra money for quality. A good flannel shirt should last you years, and only get softer with age. Remember: Always go for quality over quantity when it comes to flannel. Buy one good shirt to last, and you will never again want to buy a cheaply made one.
On a side note, thrift stores are great places to find flannels. Most thrift options are already broken in, usually very good quality, and pretty cheap. I definitely recommend hitting your local shop up and seeing what they have in store.
What do you think?
Ladies, do you like flannel shirts on guys? Guys, what is your favorite piece of fall clothing? What do you look for in a flannel shirt? What clothes do you all steal from your significant others? Let me know what you think by leaving a comment!