This post may contain affiliate links, which means we may receive a commission if you purchase through our links. Please
read our full disclosure here
.
It's easy to fall in love with a designer's latest products. Affording those products is the hard part. Searching for budget-friendly options can be daunting, exhausting, and can even take the fun out of shopping. CF wants you to look and feel your best, no matter your budget, so we've done all the hard work for you. Check out the looks below and decide if you want to Save, Spend, or Splurge.
Christmas is coming, and if you're anything like me, you're scrambling at the last minute to shop for that guy in your life. You know, the one who is impossible to shop for. He deserves more than a gift card, but you can't possibly buy him charcoal grilling tools for the third year in a row. Is your panic mode activated yet?
Well, the panic will disintegrate if you start your shopping with that person's interests in mind. Look for things that they wouldn't normally get for themselves, things that you can do together, or things that they'll use every day. Work from there and you'll find a good gift, promise.
Still not sure which shopping direction you'll take? I've put together a few collections of gift ideas for some of the most difficult people to shop for.
Scroll down to see our quick gift guide based on this guy's interests:
Style Guy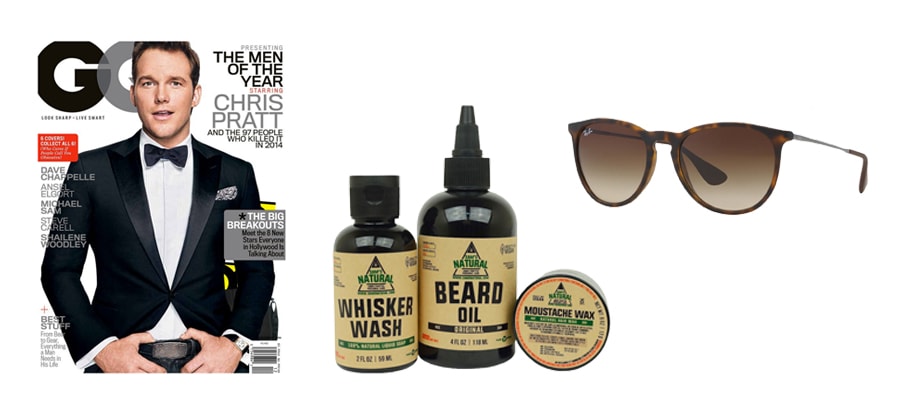 Save: GQ subscription, Spend: Sam's Natural beard kit, Splurge: Ray-Ban sunglasses
It can be really difficult to shop for the stylish man in your life. He always looks great, and you're afraid any shirt or coat or jeans you were to get for him wouldn't fit right or wouldn't be the right color.
To get it right, try going for something that doesn't have a size or specific color. These gifts for your style guy will definitely keep him smiling.
Trendy Techie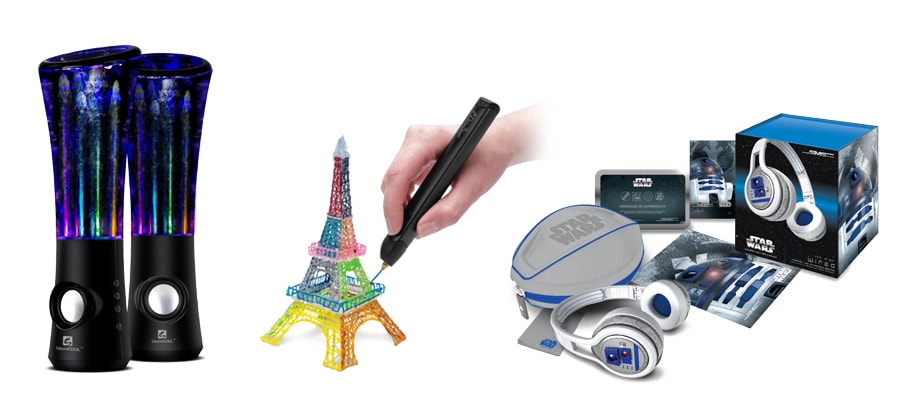 Save: Soundsoul dancing water speakers, Spend: 3-D printing pen Splurge: Star Wars studio-sound headphones
You know, the one who's always plugged into something. You have no idea which video game or software he wants, so think on a broader scale. Think of cool tech gifts that are versatile, good for any age, and trendy.
Again, remember his interests. Is he a Star Wars aficionado? Does he rave about the latest Jurassic World movie? Is he into travel? That's going to be the magic touch that makes the gift extra special from you.
Coffee Connoisseur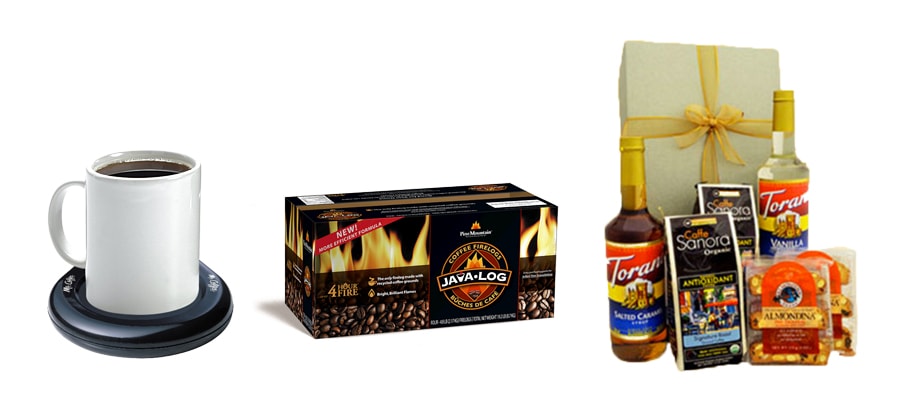 Save: Mr. Coffee mug warmer, Spend: Pine Mountain Java Logs, Splurge: Torani gift package
His bloodstream is like 85% espresso, right? He has a favorite blend, he has a favorite mug, and he has a favorite drink. So again, think outside the box! Hello, who wouldn't be pleasantly surprised to open fire logs made of coffee grounds? (A great gift you can enjoy as well as the sweet coffee smell drifts through the house.)
These cozy coffee gifts will have him smiling from ear to ear – because no matter how much you spend on this man's gift, a coffee lover will really appreciate anything to do with the caffeine bug.
What do you think?
Have you started your holiday shopping yet? Did this list give you any ideas? Make sure to leave comments and questions below. We love to hear from you!