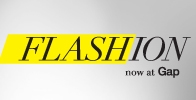 As fashion addicts, we're all familiar with online "flash" sales – you know, those limited-time-only fashion deals that are way too good to last. While "flash" deals used to require visiting special "sample sale" sites, one of our favorite stores, Gap, is now giving you the chance to shop "flash" fashion – or "Flashion" – sales right from their stores!
Gap will be holding one-day-only "Flashion" events in their stores throughout the year. During each event, one must-have piece will be available for an entire day at an exclusive "flash" sale price, and only to customers in the know! The very first Gap Flashion event will be taking place this Saturday, and the item is too hot to miss. Read on for all the details!
Gap's First Flashion Sale Event
Gap's very first Flashion event will take place all day, for one day only, on Saturday, 3/5, in Gap stores only.
This Saturday's Flashion item is a must-have piece for spring that's totally on-trend: the "Soft Trench" (see photo below). Normally retailing for $89.95, the Soft Trench will be available on 3/5 at the special price of $50.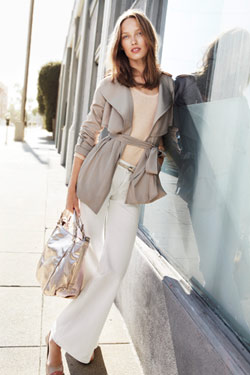 Gap's "Soft Trench" (normally $89.95) will be on sale for $50 on 3/5.
To get the Flashion deal, just visit a Gap store on 3/5, pick up the Soft Trench, and say "Flashion" to the cashier at checkout. That's it! Make sure to mark your calendar if you want to take advantage of this special offer before it's gone!
Your thoughts?
We want to know what you think! Do you like the idea of Flashion sales? Will you be shopping the Flashion sale this Saturday? Are you loving the Soft Trench as much as we are? Leave a comment and let us know!
Disclosure: This post was sponsored by Gap.