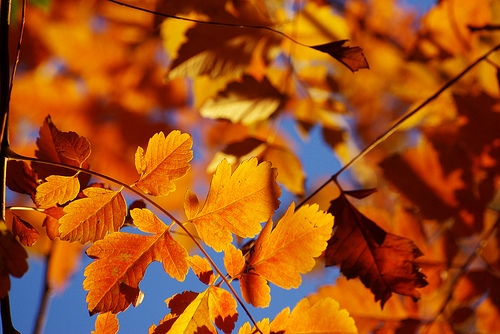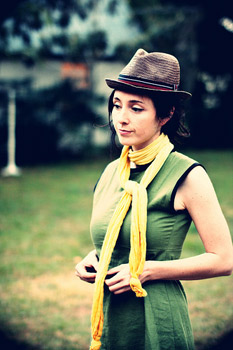 Although it's still a little hard to believe (at least in my neck of the woods where it's still 75 degrees & sunny!) — it actually is fall (and winter is on the way!). I'm totally a summer girl at heart, but when summer decides to extend itself into the autumnal months, I admittedly get a little restless. I'm totally ready to start rocking boots and scarves – you hear me, mister sun?
Anyway, finding cute, new fall fashion is half the fun of the season. But finding fall fashion that is cheap, sustainable and readily-available — well, that's another story.
I know time is tight right now with papers due and fall break approaching, so I tried to take a little guesswork out of your search for the perfect eco-friendly fall fashions. Here's a quick look at the sustainable versions of four classic fall fashion items:
1. Boots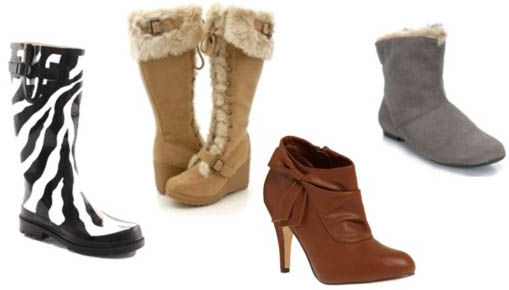 Product Information: Vegan Rain Boot, Furry Wedge Boots, Ankle Boot, Bootie
Whether you're going for practical, super stylish or super comfy, boots are a tried-and-true autumn wardrobe staple.
Luckily, vegan and eco-friendly boots are everywhere, at every price range, so you don't have to make sacrifices for style. Try vegan rain boots for those drizzly walks to class, super furry wedge boots to warm your toes on cold mornings, a hot pair of vegan ankle boots dressed up with tights, or rock a slipper-style ankle boot during those casual movie nights in the dorm.
2. Tights/Leggings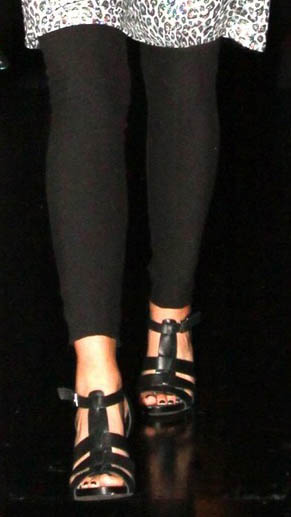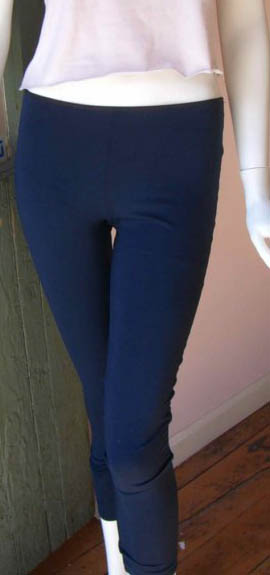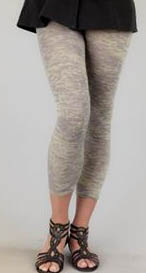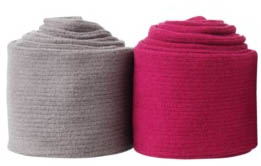 Product Information: Black Organic Leggings, Bamboo Leggings, Burnout Leggings, Ribbed & Plain Organic Tights
Every savvy fashionista knows that you can easily transition your summer dresses into fall with the quick & easy addition of some colorful tights or leggings. I'm a firm believer that you can never have too many pairs of tights because each pair can totally change an outfit's feel.
But where can you find tights, leggings and other leg-warming essentials made from sustainable materials? I love searching for organic cotton tights on Etsy.com — the options for sizes and styles is unmatched anywhere else. Above, I've also found stylish options from Alternative Apparel and other retailers.
3. Cardigans and Sweaters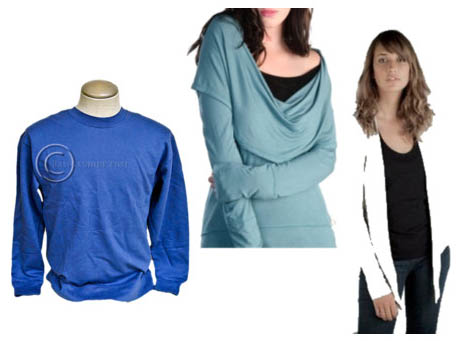 Product Information: Organic Cotton Sweatshirt, Cowlneck Shirt, Wrap
The second best thing to snuggle up with during fall (after that cute guy in your English class, of course) is a cozy cardigan or sweatshirt. When the temps drop, it's tempting to throw on your school's hoodie & call it a day – but you don't have to give in to the "Comfortable-but-Frumpy" monster!
Stay lookin' cool and feelin' warm this season by layering a slightly-oversized sweatshirt or loose-fitting cowlneck or other long-sleeved tee over a tank. Or, you can add a unique cardigan to a casual tee and jeans for class or over your fave summer dress and tights for those potentially icy walks to Thirsty Thursday festivities.
Don't be fooled into thinking you can't find eco-friendly versions of these classic wardrobe pieces, either – you can, and many people swear that organic cotton is easier & softer on the skin. At the very least, you can rest easy knowing that the cardi you're sporting isn't carrying the usual 1/3 pound of chemicals found in non-organic tees!
4. Accessories (Gloves, Scarves & Hats – Oh My!)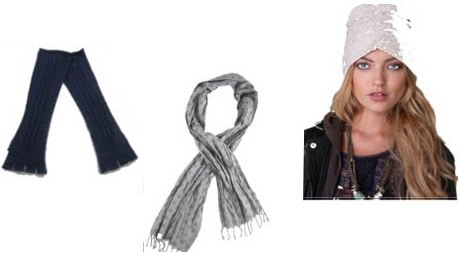 Product Information: Fingerless Gloves, Organic Scarf, Slouchy Beanie
Although the mere word "gloves" makes me shudder, I admit that the right cold weather accessories make a pretty welcome addition to almost any outfit. But, as anybody who has ever bought a cheap pair of gloves knows, piling up on accessories, especially poorly-made ones, can take quite a chunk out of your wallet. So when warmth is at stake, it's worth it to invest in fewer products that are high quality.
Aside from gloves, another simple but cute way to turn up the heat on your wardrobe – and your body – is to don a sophisticated pair of fingerless gloves or wrap a knitted organic scarf around your neck. Buying comfy, practical organic clothes is just another way to feel good in — and about — what you're wearing.
One good place to start your search for fall weather frills is Payless. Right now, Payless is offering a large collection of organic cotton scarves in a kaleidoscope of colors, and prices start at just $7.99. Budget-friendly, eco-friendly, AND stylish? It doesn't get much better.
What do you think?
How do you feel about fall fashion — and the fact that low temperatures are quickly approaching? Would you ever substitute any of your usual fall threads for their eco-friendly sisters? Do you own any eco-friendly clothing for any season? If so, where did you buy it? Make sure to leave a comment!