Many things signal the beginning of autumn, including the changing leaves, the emergence of boots, the layering of scarves, and, of course, pumpkin spice everything, everywhere. Now that fall is officially arriving, it's time to swap out your handbag for something seasonal, too.
I would be lying if I didn't say a great bag isn't my favorite accessory. Purses are important! But as college gals, we can't all splurge on Chanel. That's where Forever 21 comes in – they have tons of fashion-forward fall bags right now, and I've rounded up my four favorites. Check them out below!
Look 1: The Chic Backpack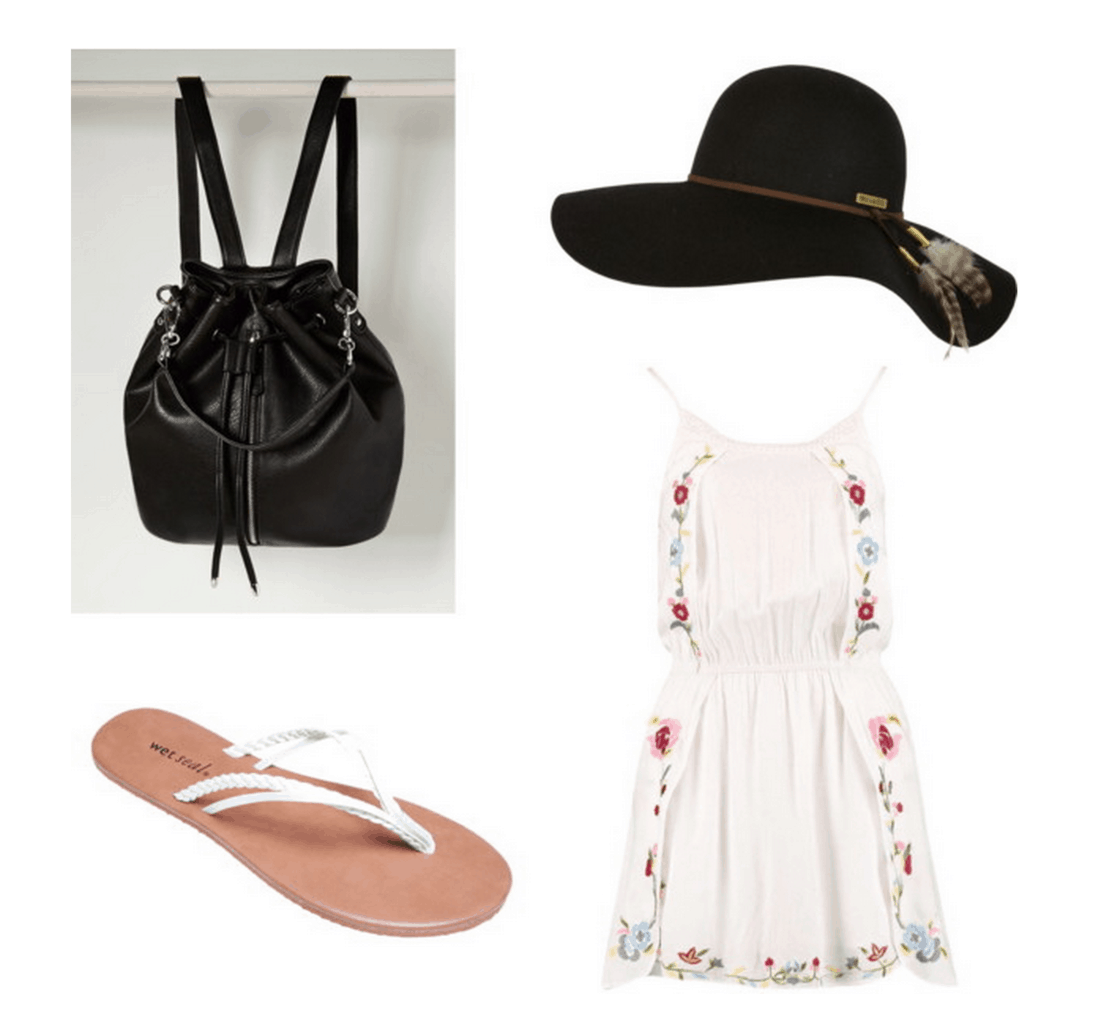 Products: Backpack, Sun hat, Romper, Shoes
Let's start with the ultimate back-to-school accessory, the backpack. I fell in love with this one: Not only is it well sized, but it also has a luxe look thanks to the black faux leather and edgy chain detailing.
The bag practically screams "fall", but by pairing it with a flowy romper and a cute hat, you can create a between-seasons transitional look.
The best part about this outfit is that the backpack feels grown-up and polished. I'd use this bag every day – it would be equally cute for class, a casual internship, or a trip to the movies with friends.
Look 2: The Classic Satchel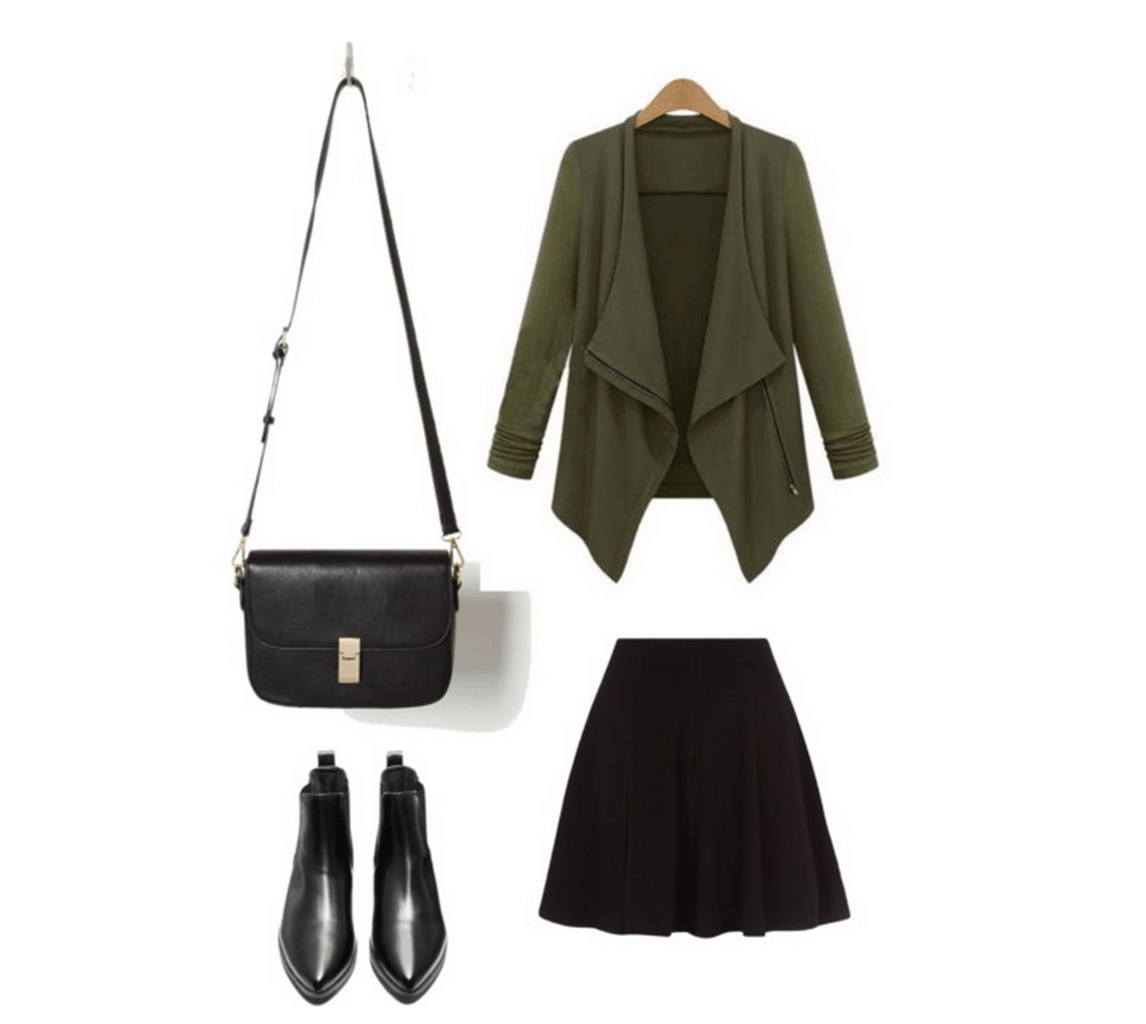 Products: Satchel, Boots, Jacket, Skirt
A satchel is the perfect bag to store all your needs for when you're shopping or running errands – it's big enough to hold your wallet, phone, and other essentials, but small enough that it won't inhibit your movement.
I love this simple satchel, especially when paired with black booties (my favorite fall shoes) and a cute skirt. A jacket in a deep olive green looks amazing next to the gold hardware on the satchel, plus it's a perfect layering piece for fall.
Look 3: The Blush Bucket Bag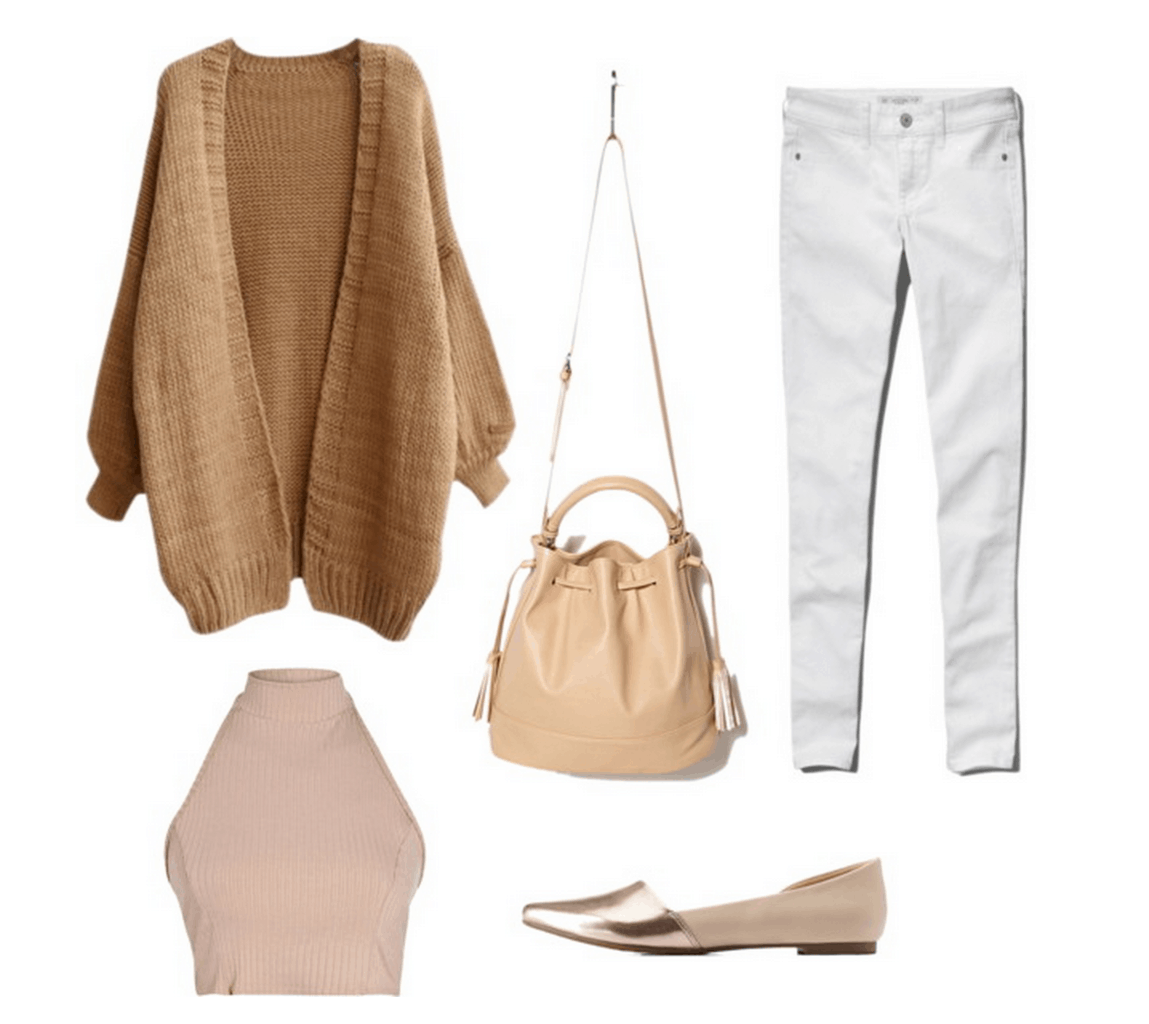 Products: Sweater, Crop Top, Bag, Flats, Jeans
Beige purses are versatility VIPs – you can wear them with any outfit in your arsenal.
This blush-hued bucket bag is a great choice for fall. It looks polished when worn with soft pinks, camels, and creams for a cozy, neutral vibe. The crop top and white jeans (yes, you can wear them after Labor Day) feel summery, while an oversized cardigan adds some fall flair.
I didn't include extras in this look, but I would personally add gold jewelry to complement the outfit's neutral tones. A few layered necklaces and rings would add a final pop of sophistication.
Look 4: The Essential Tote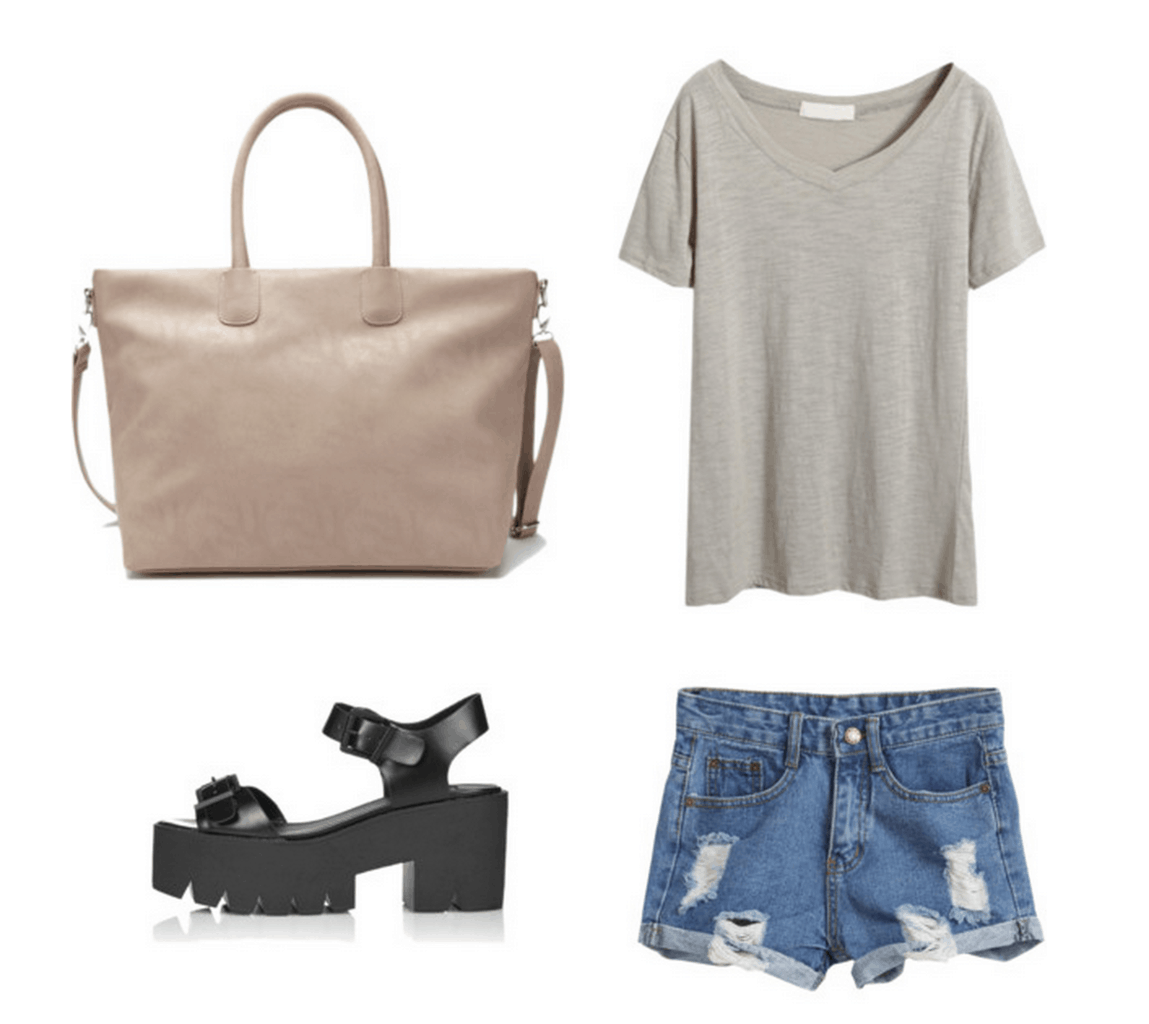 Products: Tote, Sandals, Shorts, Shirt
A large tote is perfect for shopping trips with friends, but also ideal for going to class! This neutral one looks cute and casual when worn with some laid-back denim cutoffs and a feather-light tee.
Chunky sandals are perfect for early fall days, and are also super comfortable! Black ones transition well from day to night, and they look amazing when rocked with this bag.
What do you think?
What did you think of our fall looks? Will you be shopping at Forever 21 anytime soon? Which bag is your favorite? What kind of bag do you rock everyday? Let us know in the comments below!