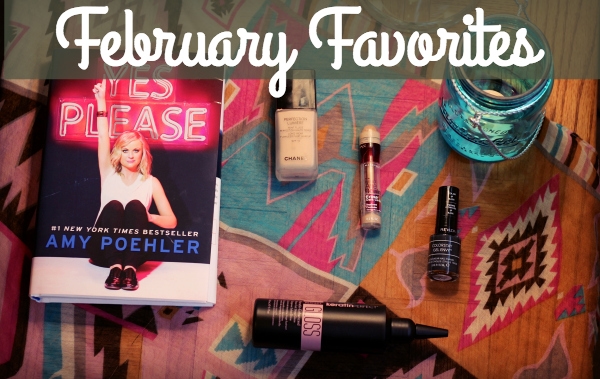 Am I ready to wave goodbye to February? Yes please.
The busiest times of my year are February and October. Other college students panic over finals, but midterms is when the anxiety hits me. No matter what classes I am taking, everything always seems to be due during one week during these months. If you're in college, I'm sure you recognize the feeling.
I'm happy to say goodbye to February and hello to some sunshine. Scroll down to check out my monthly favorites:
Makeup Favorites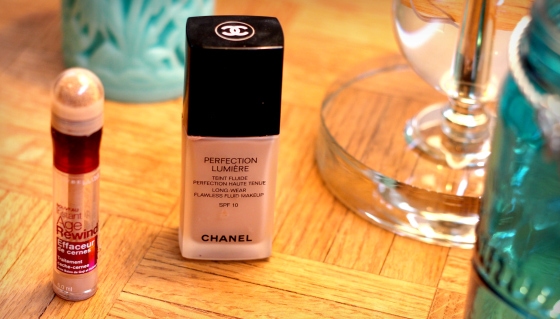 1.Chanel Perfection Lumiere Foundation
Chanel exudes confidence. There is nothing worse than going to an interview or doing a presentation and feeling worried about your skin or makeup. This foundation gave me peace of mind during my presentations and interviews.
It lasts all day long, especially with a primer. It's not entirely matte, but definitely not dewy either. I would describe the finish as natural. My skin looks flawless, my pores are minimized, I don't have to touch up with powder, and it doesn't look like I'm wearing a ton of makeup.
It's the happy medium looking flawless and natural.
Cons: it smells 100% like Play-Doh.
2.Maybelline Instant Age Rewind Dark Circle Treatment Concealer
What a mouthful. Although I don't think this concealer lasts as long as the Maybelline Dream Lumi Touch Highlighting Concealer, it has amazing brightening powers. This is great for concealing dark circles and highlighting the under eye area.
Hair Favorite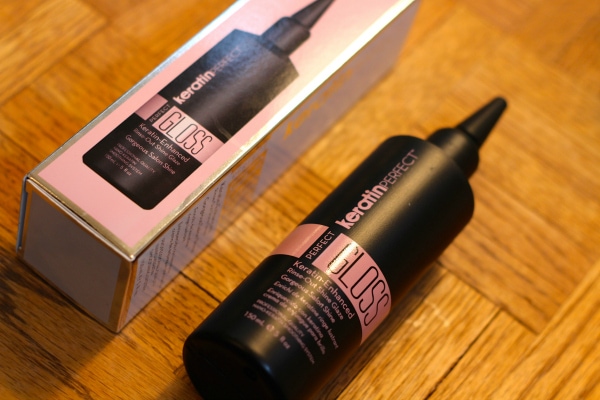 Product Information: KeratinPerfect Perfect Gloss
This rinse out keratin clear gloss treatment is paraben-free and safe for color-treated hair. Like a hair mask, you rub this in your damp hair after shampooing, let it sink in for a few minutes, and then rinse.
After using this product, my hair was less frizzy and less damaged-looking. It was shinier and brighter, which lasted for about two shampoos. I don't know if I would spend $29.99 on it, but it was worth the $6.99 price tag at TJ Maxx.
Favorite Nail Polish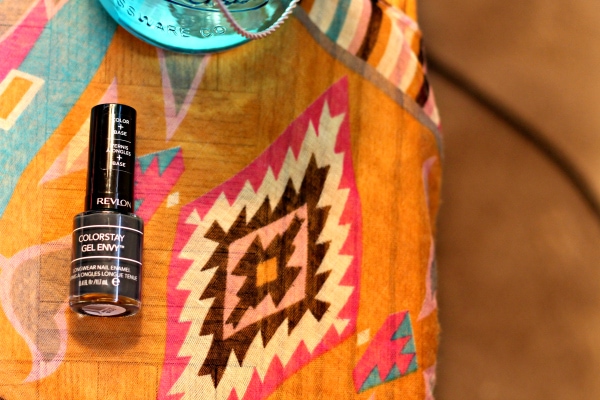 Product Information: Revlon Colorstay Gel Envy in Ace of Spades
This is the first Gel Envy formula nail polish I've tried, and the color payoff and staying power is similar to Essie. This is a very, very dark gray nail polish (basically black, to match how I feel about this weather).
Favorite Bath Bomb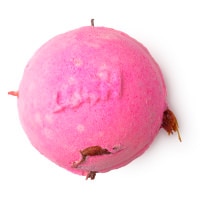 Product Information: Rose Queen – Lush
Is there any bath bomb more fitting for Valentine's Day? To my surprise, this bath bomb left fizzy trails of rose petals, twigs and buds floating on the pink water. I'm not the biggest fan of rose scents, but I love this scent.
Queen of Hearts, step aside. It's all about the rose petals.
Fashion Favorite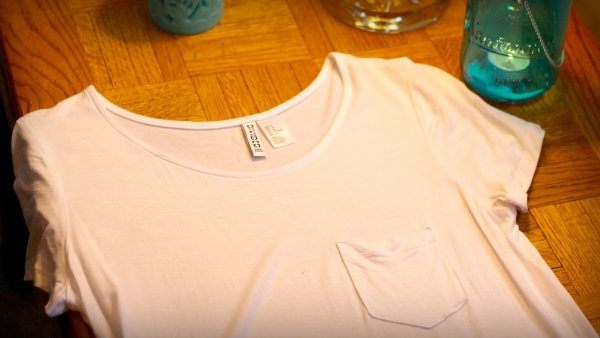 Product Information: Jersey Top – H&M
Repeat after me: I vow from this day forward to always have a simple white tee in my closet, through sickness and health.
This shirt is slouchy and soft and I would wear it every day if I could.
Favorite Book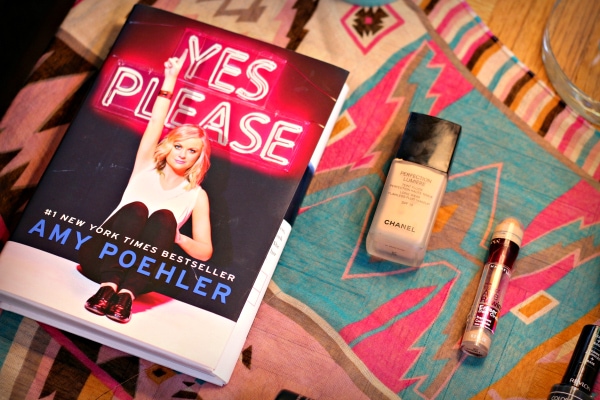 Product Information: Yes Please by Amy Poehler
Witty, wise and sometimes TMI, Yes Pleaseis a smorgasbord of Amy Poehler's life stories. Poehler takes the reader from her own birth, to the balancing act between her wild career and family. She's not afraid to call people out, and even less afraid to drop hilarious one-liners.
Although I am not quite finished with Yes Please, I am loving all the stories, particularly how Poehler dealt with being a poor, but not struggling, actor. I feel like instead of being a fly on the wall in the SNL studio, I am right there with her, being knocked out in a Dumpster.
On average, I giggle out loud about every two pages.
Favorite Decor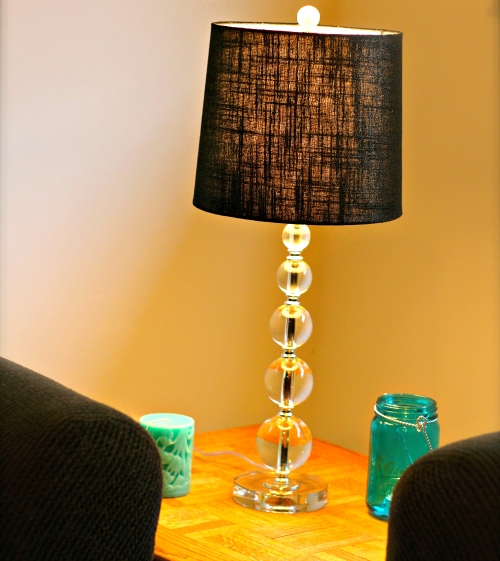 Product Information: Lamp from TJ Maxx
Baby, you light up my world like nobody else… because you are a lamp.
Agatha Christie. Gone Girl. My living room. What do these three things have in common? They all use mystery. The theme of my living room is basically a mysterious work in progress, but having this lamp makes me feel 10 times more Pinterest-y.
Favorite Candle
Product Information: Live in the Sunshine Candle – Bath and Body Works
"Live in the Sunshine" is the best scent for spring. It's floral, with a hint of citrus. Sadly, this candle is currently not available at Bath and Body Works, but I have my fingers crossed that it will come back.
Favorite Movie: How I Live Now
A light-hearted quirky teenage romance? Think again. Don't be fooled by the trailer. This movie took my heart and crushed it into tiny particles of nuclear dust, in the best possible way. If you like The Hunger Games, or Saoirse Ronan's other movie, The Host, you will probably enjoy this movie.
I won't give away too much, but be prepared to feel all the things if you watch this movie.
Favorite Music
Florence + the Machine can do no wrong in my eyes. June can not come fast enough.
Speaking of powerful voice-houses who bring the emotion…
I am so ridiculously obsessed with Sia and her album, 1000 Forms of Fear. Each time I see Maddie Ziegler perform this song or "Chandelier," it blows me away.
Your turn!
What have you been loving in February? Are you ready for spring? Let me know in the comments below.