This post may contain affiliate links, which means we may receive a commission if you purchase through our links. Please
read our full disclosure here
.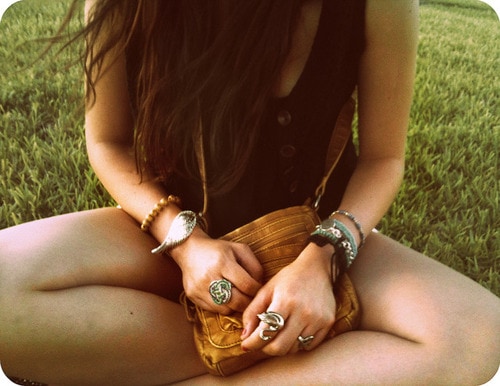 Though I'm usually into spacious oversized bags, minimalist-inspired cross body bags have been on my radar for the past few months. Cross body bags are great for those times when you don't need or want to carry a ton of stuff with you–think simple shopping trips, nights out, or house parties. And since you have to fit all of your things into that tiny space, you'll make sure to pack only the essentials, right?
Why It's a Favorite…
Security. Not only can you swing a cross body bag over your shoulder and walk with confidence knowing it won't get in your way, but when you wear one across your body, it makes it difficult for anyone to swipe your stuff. That's a plus any way you look at it!
Convenience. Let's be honest: carrying around a cute clutch gets obnoxious sometimes! (Case in point? One of my good friends once brought a big silver clutch to a club and got so sick of carrying it that she threw it away!) And while we love wristlets, they can be annoying when you're attempting to dance or grab a drink. With a cross body bag, though, you're covered. Grab your things, slip it on, and forget about it until you need to touch up your lip gloss.
Cost-effective. Small purse, (usually) small price tag! Need I say more?!
Cute! I love the look of a cross body bag with just about any outfit. They're a little bit sporty, totally chic, and work well whether you're in an oversized sweater and leggings or a flirty bandage skirt. The hands-free style is catching on and some of our favorite celebrities seem to agree— so make sure to be on the lookout for cross body bags this season!
Tips for Purchasing a Bag of Your Own…
Pick a length that's right for you.As with any other bag, when choosing a cross body purse, you should consider the length of the strap. Finding a length you like and that flatters you is fairly easy (and intuitive–short girl, shorter strap, tall girl, longer strap!) and many of today's bags feature a strap that's adjustable. Bonus points if you want to carry your cross body on one shoulder like a traditional purse!
Consider your shape. Cross body bags generally hit around the waist or hip. If you want to play down either of these areas, a larger bag in a solid color is a good bet. Want to show off your shape? Try a small, brightly-colored bag! The width of the strap of your bag will also highlight your shape, so choose accordingly.
Show your style! Consider yourself a boho babe? Try a distressed leather4 or ethnic-inspired bag! Classic? Go for a vintage leather satchel! Preppy? Go for a swing pack. Edgy? Look for studs, fringe, or bright colors! No matter what look you rock, you'll be able to find a cute cross body bag to accent your outfit.
Cross Body Bags at Any Price Point!
$25 and Under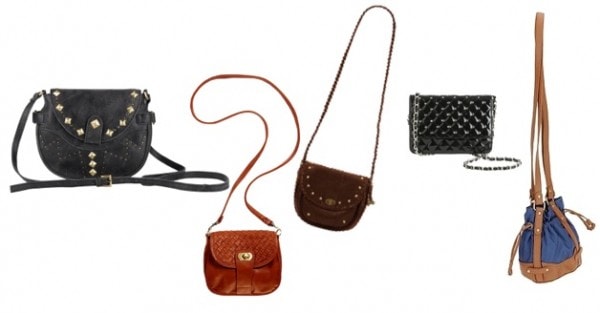 Product Information: F & F Cross Body Bag, Tesco. Australia Weave Panel Bag, Portmans. Braided Strap Cross Body Bag, Tilly's. Cross Body Studded Bag, Jane Norman. Cooperative Mini Nylon Cross-Body, Urban Outfitters.
$50 and Under

Product Information: Geometric Gypset Bag, Monsoon. Kimichi Blue Mini Woven Cross-Body Bag, Urban Outfitters. freeBird by The Sak Mini Bucket Bag, Endless. Leather Woven Chain Cross Body, Topshop. Tianni Sandy Cross Body, Endless.
$100 and Up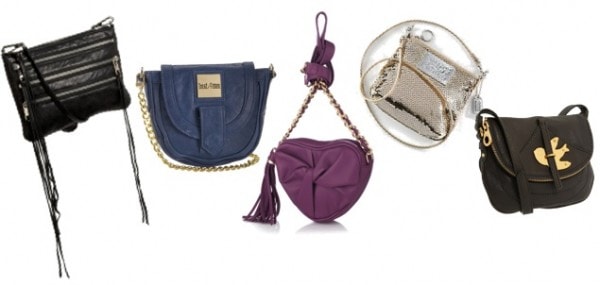 Product Information: Rebecca Minkoff Three-Zip Rocker Cross-Body, Endless. West/Feren Berkshire Cross-Body, Endless. Modalu Heart Cross Body, Pret-A-Beaute. Poppy Sequins Disco Bag, Coach. Marc by Marc Jacobs Petal To The Metal Flap Pouchette, Zappos.
What do you think?
Are you into cross body bags? Do you own one? Plan to get one? Let us know with you're thinking with a comment!