Personal style changes when you move to a new city… especially London, England. I recently moved to the UK, and it didn't take long for me to act on all of the great fashion inspiration the city has to offer. Follow me through my Fashion Evolution Chronicles, one story at a time.
Jewelry is just as much a wardrobe staple as a great pair of jeans or your favorite heels.
The baubles and gems that have been decking store shelves have been a bit repetitive in the last few years, but just recently, newer, more outrageous statement jewelry styles have come into play. We're talking giant appliqués, avant garde chains, glittery braids, hand cut stones, plastic and faceted geometric pieces, fringe, and more.
The jewelry market has really stepped up its game this season, and we're loving it. Which trends are you coveting? Are you more of a boho chic girl or modern muse? Scroll down to see some of our favorite types of statement jewelry for fall:
Bib Necklace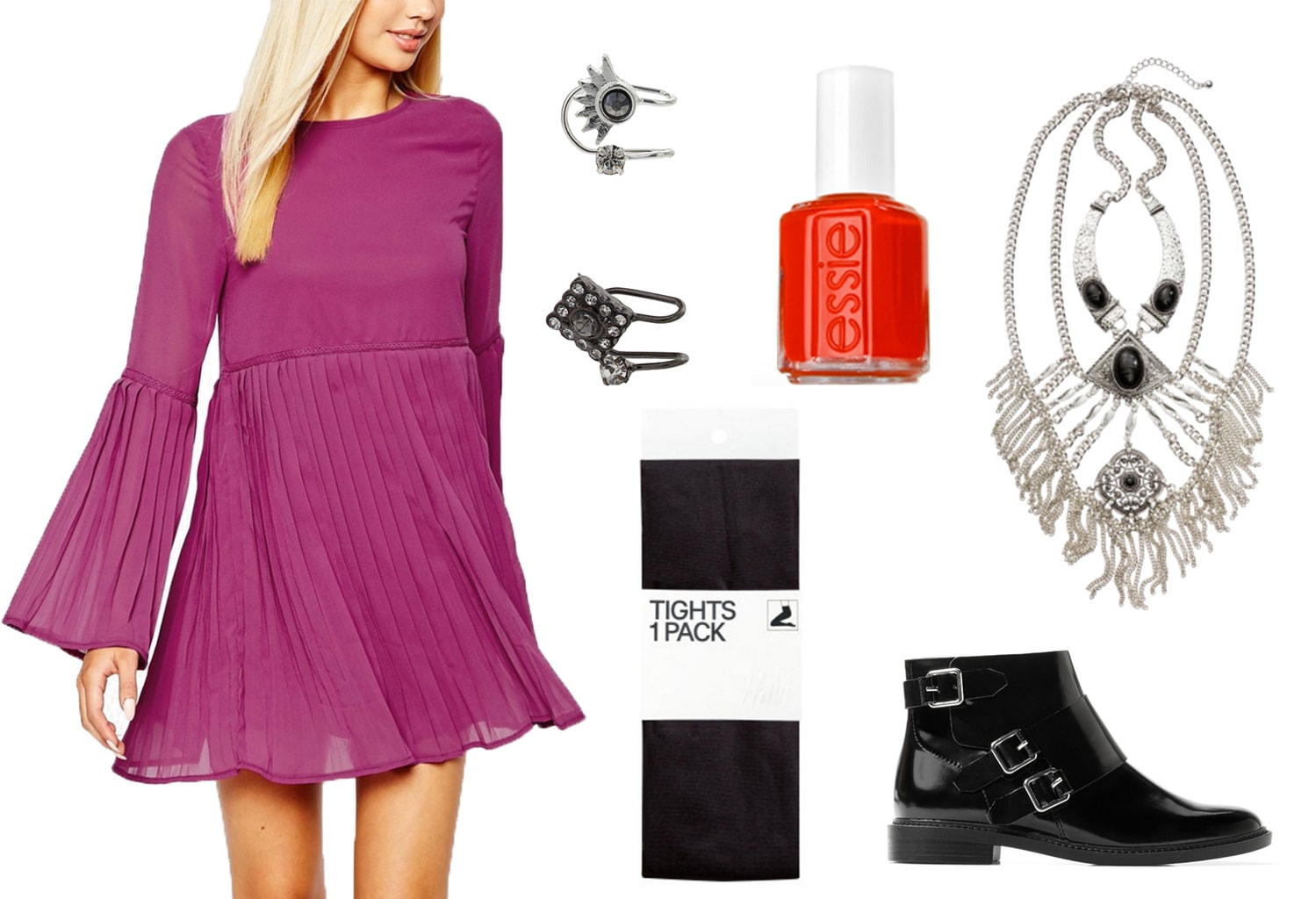 Products: Necklace, Dress, Boots, Over-knee-look Tights, Ear Cuffs, Nail Polish in "Clambake"
This chained bib is the epitome of the "statement necklace." Three layers connected with all different sizes of metal facets create depth and add visual interest to a simple outfit.
Pair this necklace with your favorite colorful doll dress for a nice edgy/feminine contrast. Tie the edgy look through by adding a pair of motor boots and tights.
If you prefer to add another color, try a tomato-colored nail polish. This one from Essie goes perfectly with nearly every outfit, and we especially love the unexpected pairing with the magenta dress. What do you think?
Fringe Earrings, Floral Brooch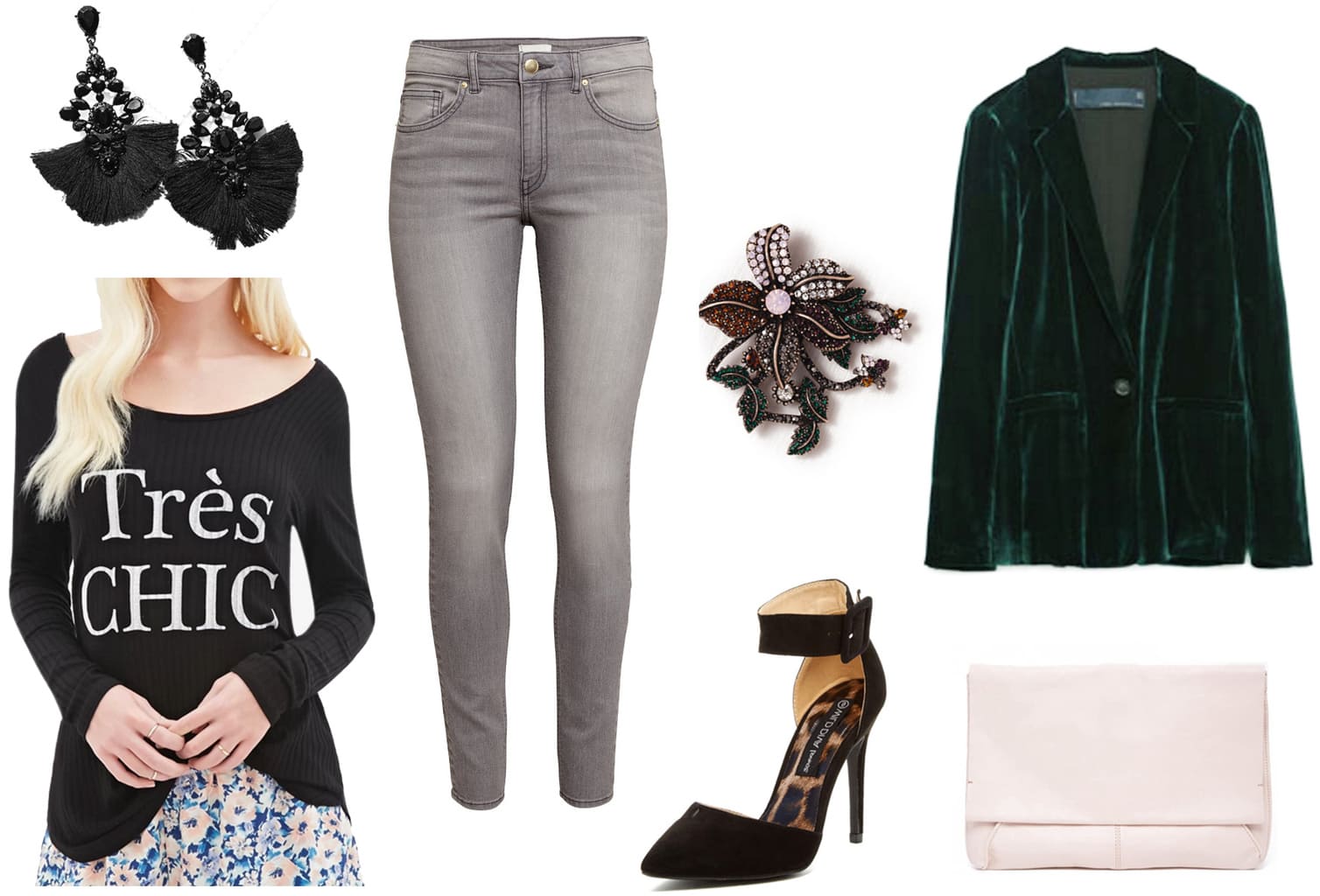 Products: Earrings, Brooch, Top, Blazer, Jeans, Clutch, Heels
Want a luxe look that's not too dressy? Pairing a t-shirt and skinny jeans with a velvet blazer is perfect for the holidays, and adding fringe earrings and a floral brooch really pulls the whole look together. Wear it with sneakers for a day out, or wear it with heels to instantly dress it up.
Fringe is a big trend this year, but it doesn't look like it's going out of style any time soon. These earrings will look particularly good with your hair pulled up or back to show off the details.
Chunky Cocktail Rings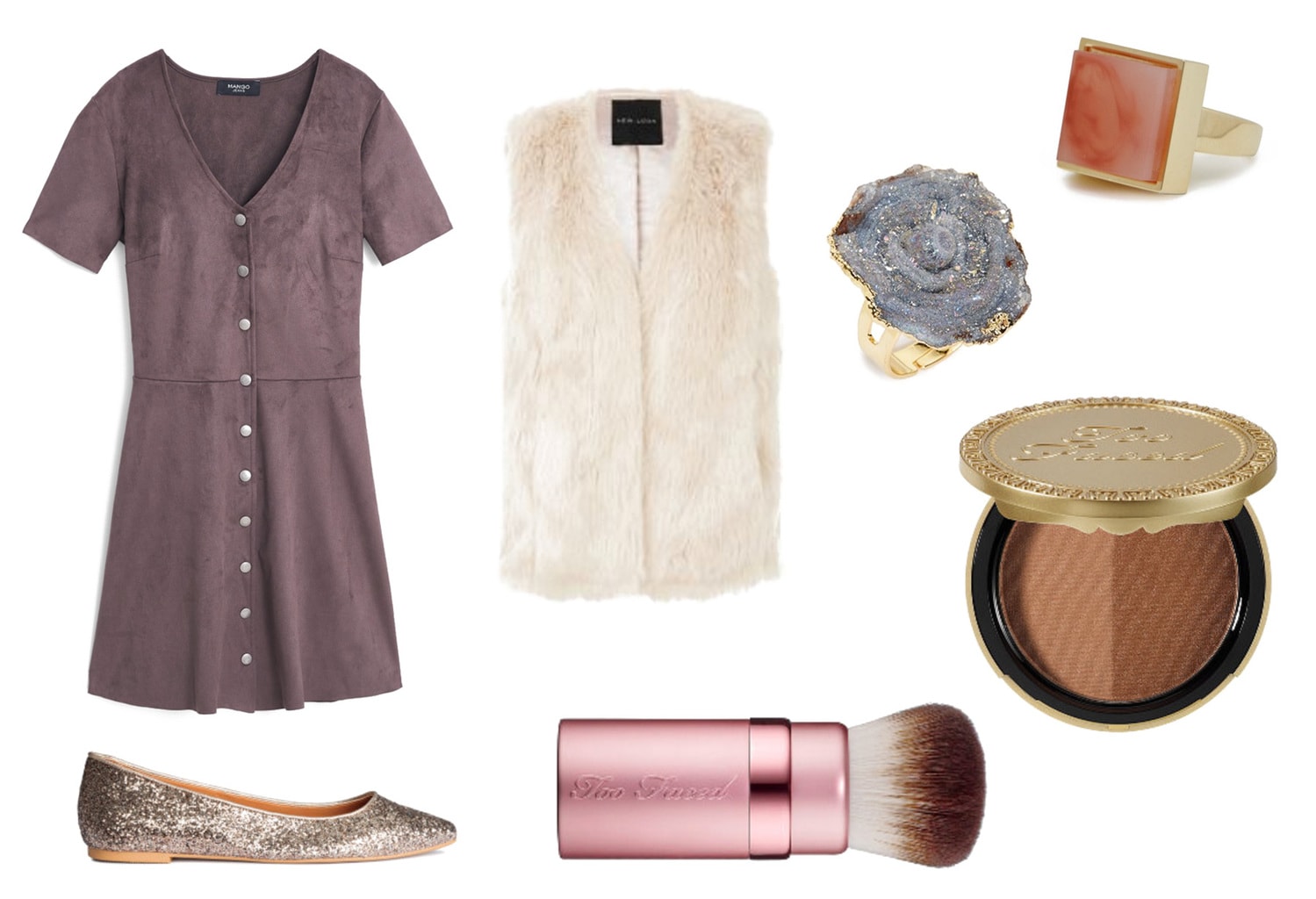 Products: Geode Ring, Square Ring, Dress, Fur Vest, Flats, Brush, Bronzer
Bare legs can be a risk in the winter months, but adding a glitter shoe and fur vest gives this suede mini just the right holiday touches.
The chunky stone cocktail rings are perfectly unique – not like anything else you have in your jewelry box at the moment. Wear the sparkly geode and the matte cube ring at the same time for an "I just threw this together but still look fabulous" vibe. They complement the rest of the outfit with their muted tones and gold accents.
Finish off your look with a bit of bronzer to pull the glow from head to toe!
Modern Choker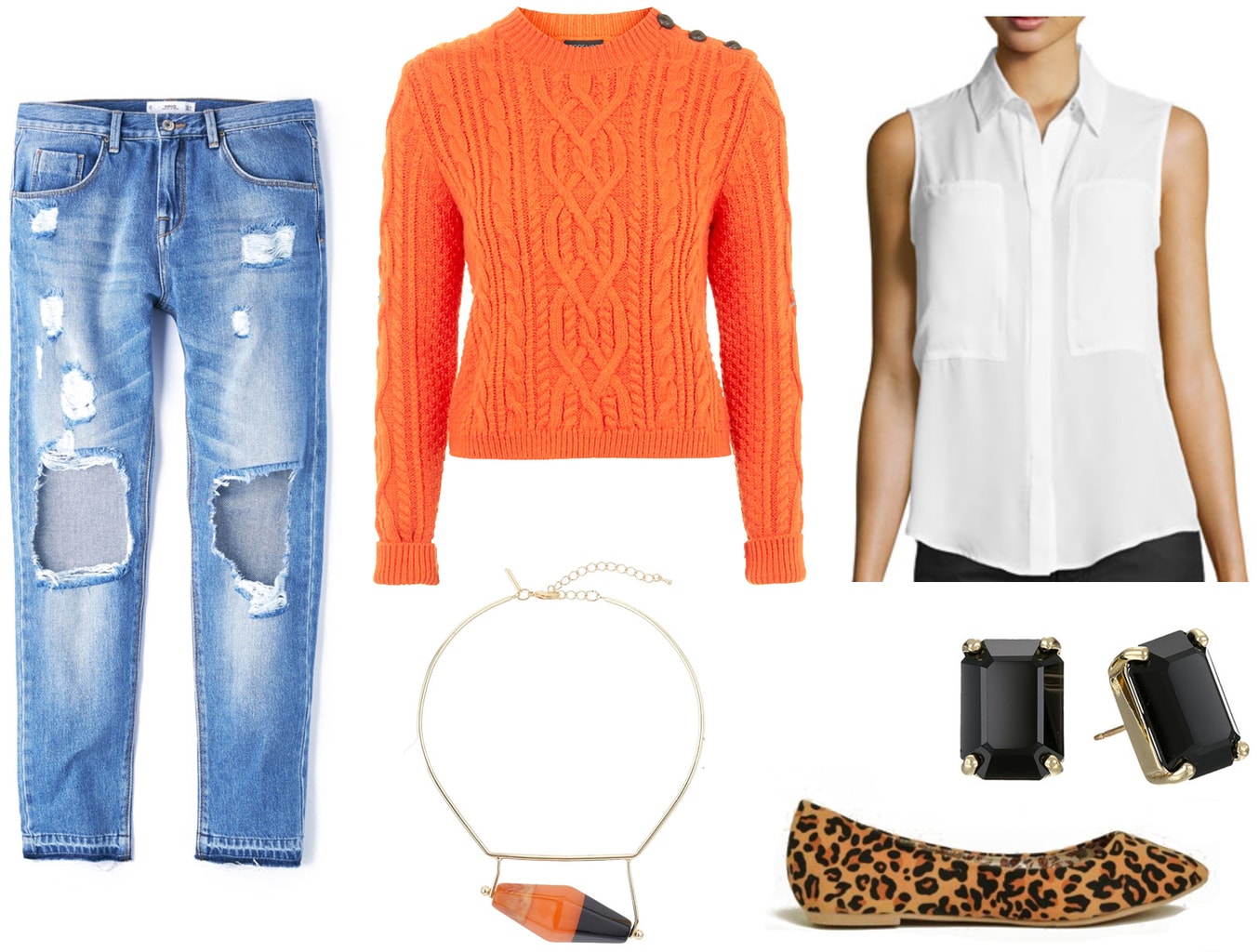 Products: Necklace, Shoes, Jeans, Shell Top, Sweater, Earrings
If you're not ready to dive head-first into the statement jewelry trend, try pairing a simple and modern piece with more of a classic outfit formula.
To create this look, grab your favorite sweater and favorite pair of jeans, a classic pair of flats, and throw on a simple geode choker to complete the outfit. The white of the collar that pops out beneath the sweater will add a bit of class to a look that could easily turn sloppy if not styled correctly.
If you've been reading my articles for the past year, you know I'm a sucker for a good leopard print. The print on the shoes pulls the black through the outfit and complements the jewelry for a perfect fall outfit.
What do you think?
What kind of statement jewelry are you coveting this season? Which jewelry trends are your favorite? How would you style any of these pieces? Remember to post questions and comments below. We love to hear from you!