Hats, in my humble opinion, are the unsung heroes of every stellar wardrobe. Forget cardigans, forget sweaters, forget leggings — this fall, it's all about these hats.
Hats are perfect for those days when you just can't be bothered to do your hair, or anytime you want to give off an air of casual sophistication. But oftentimes it can be difficult to find a fashionable hat for a reasonable price. I can't even begin to tell you how many times I've wandered into a shop, found the most spectacular piece of felt to have ever touched my head, and then been mortified by the price.
So, in order to save our lovely CF readers from the Expensive Hat Struggle, I've compiled a list of some of the most stylish fall hats for under $30.
Wide-Brim Hats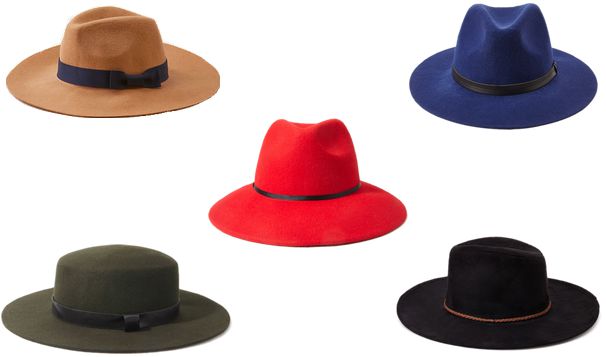 Clockwise from upper left: Tan, Blue, Black, Green, Red
My personal favorite style this season is the wide-brim hat. Classic and chic, these fedoras and Panama hats add a hint of androgyny to any outfit. Try to avoid hats with ridiculously wide brims (anything greater than 4″), otherwise you'll look like you've just spent a weekend at an Amish resort.
Floppy Hats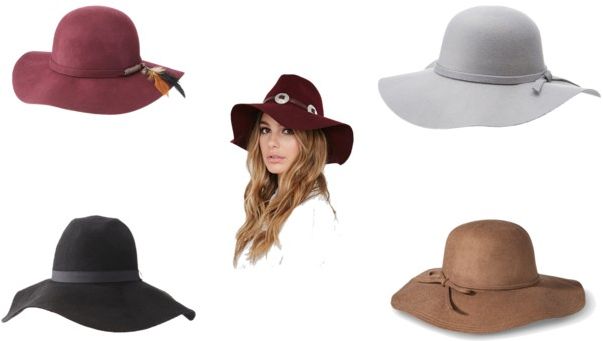 Clockwise from upper left: Marsala, Grey, Tan, Black, Burgundy
While I'm sure there's a proper name for soft-brimmed head gear, for now we'll stick with "floppy hats". For our ladies who love a more worldly and bohemian style, this one's for you. Whether black or tan or burgundy, these pieces will flawlessly complement your laid back, free-spirited fall wardrobe.
Baseball Hats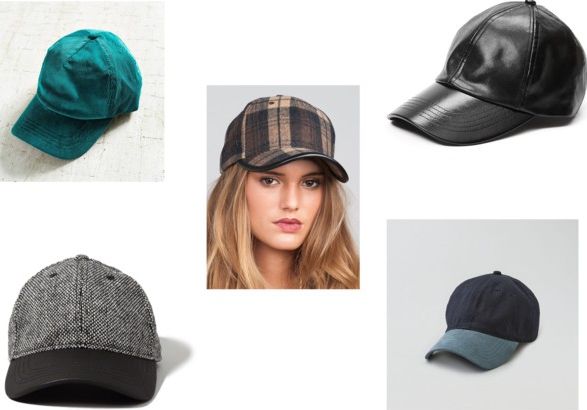 Clockwise from upper left: Teal, Black, Navy, Grey, Plaid
Admittedly, it took me a long time to come around to the whole "athleisure" trend. As someone who doesn't even own a pair of sweatpants, I was hard pressed to fork over my own hard-earned cash for a baseball cap. However, I have since seen the light. Caps are the epitome of a lazy day look, but nowadays they can even be the coolest part of your outfit. Try on a faux leather or color blocked baseball cap the next time you need to hide your 8AM bedhead.
Beanies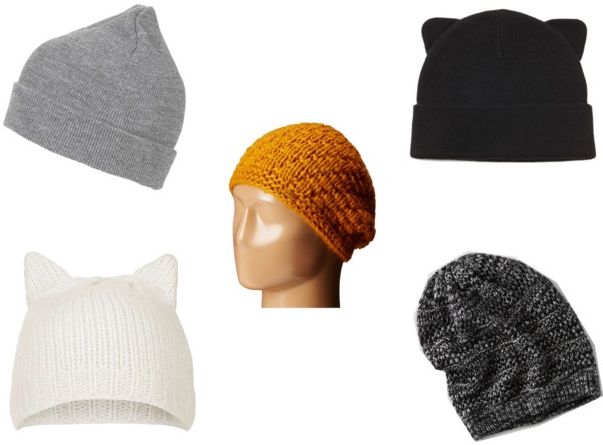 Clockwise from upper left: Grey, Black, Grey, White, Yellow
Even though the thought of putting a beanie on my head takes me back to my middle school "skater" phase, they are a staple in many a stylish wardrobe. For a basic, slouchy look, throw on one of these grey or black beanies and keep it moving. For all my cat lovers out there, show off your cute and quirky side with this unique cat-inspired beanie!
What Do You Think?
Where do you guys buy your hats? What's your favorite style to wear in the fall? Let us know in the comments!