It's easy to fall in love with a designer's latest products. Affording those products is the hard part. CF wants you to look and feel your best, no matter your budget, so we've done all the hard work for you. Check out the looks below and decide if you want to Save, Spend, or Splurge.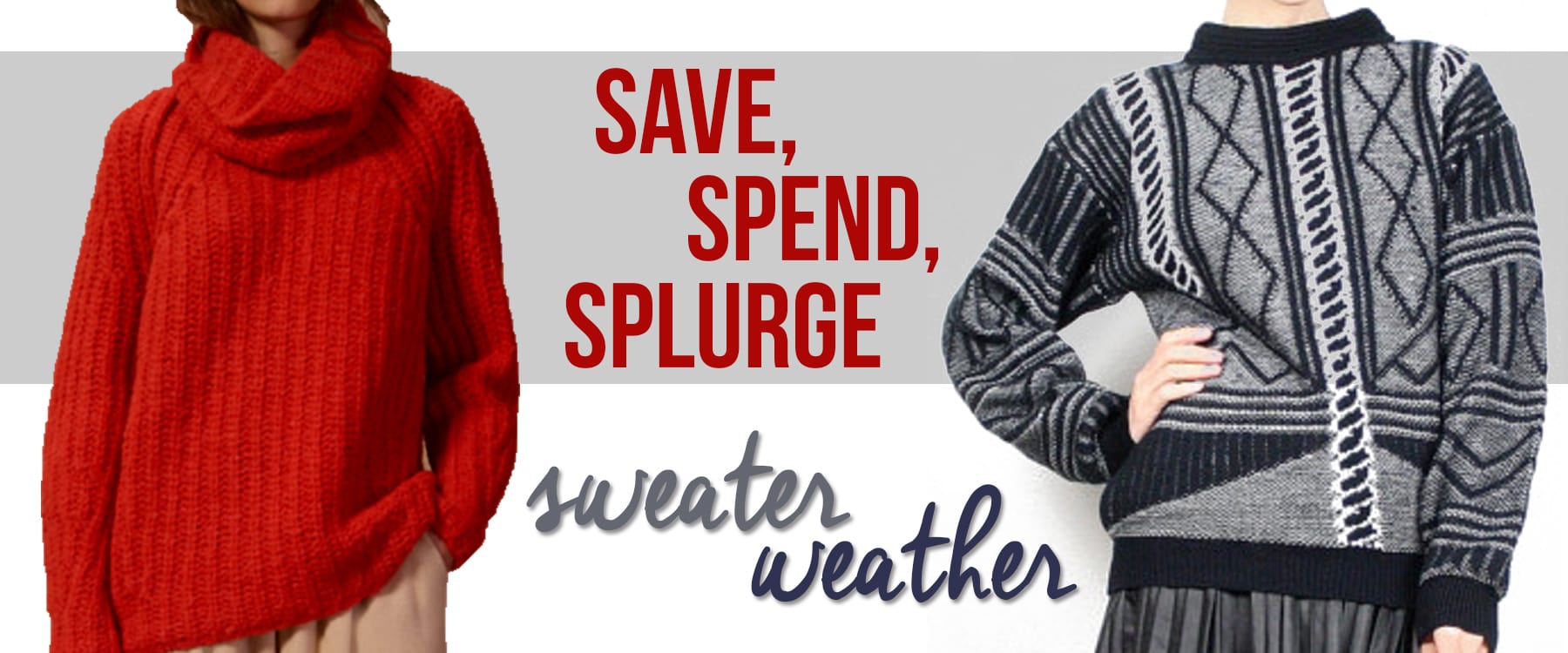 Sweaters are a closet staple for everyone – not matter your gender, shape, size, or age.
Here at CF, we're spotlighting three of our favorite sweater trends for the fashionably-enabled college crowd. Maybe you prefer a cute and feminine lightweight sweater, or maybe you're channeling Drake in his new Hotline Bling music video with your chunky knits.
Maybe you already have one of these in your closet, or maybe you have all of them. (In which case, go you!) The best part about sweaters is that there's always room for at least one more in your wardrobe.
Scroll down to see some of our sweater shopping picks for the season:
Ribbed Sweater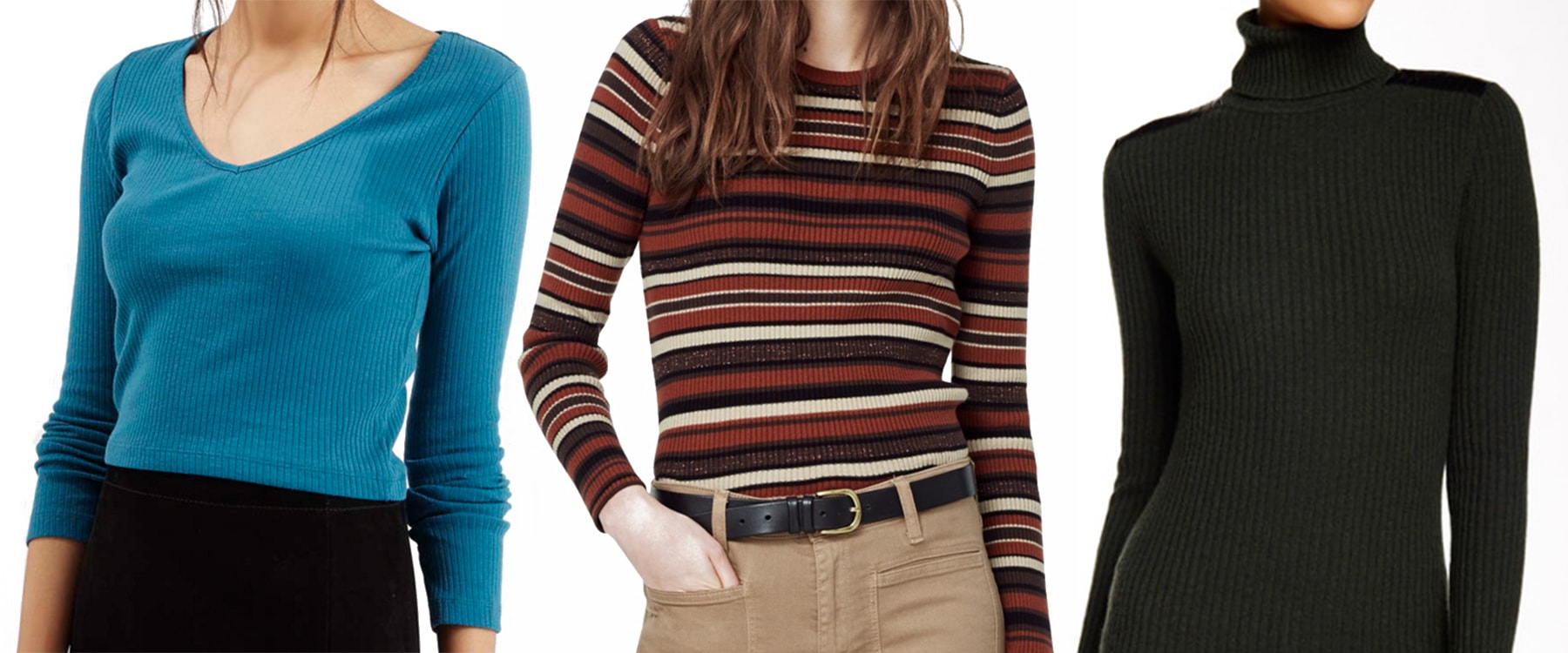 Products L-R: Save, Spend, Splurge
Ribbed sweaters are making a comeback after their time in the spotlight back in the early 2000s. (Think Amanda Bynes and Lorelai Gilmore.)
We love this trend because ribbed sweaters are lightweight and perfect for layering. Add a fur vest for a luxe look, a flannel for a bonfire night, a cape for a day out on the town, or a denim jacket for an outdoor excursion. Topshop has a whole section devoted to ribbed tops, so look there if you want more options than what's shown here!
Dr. Huxtable Sweater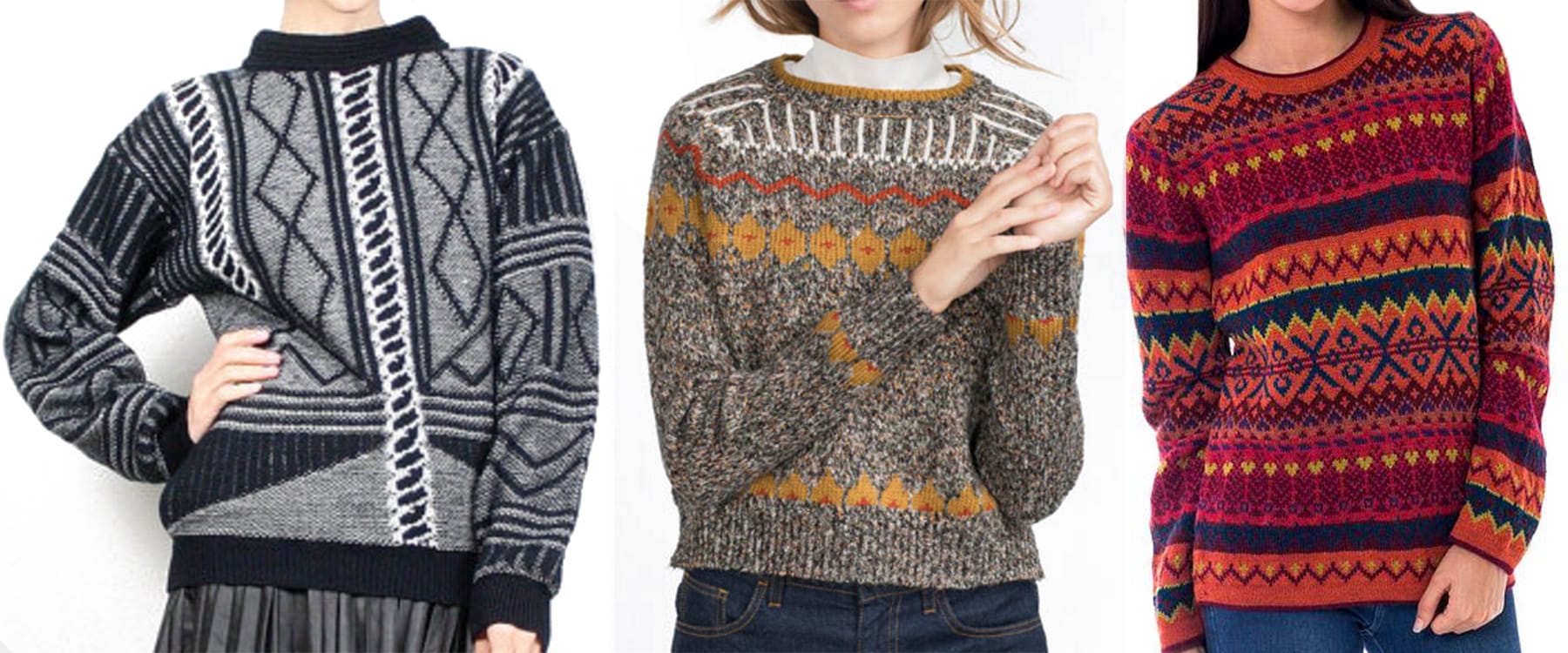 Products L-R: Save, Spend, Splurge
Dr. Huxtable was possibly one of the most underrated fashion icons of the '80s. This retro sweater is the perfect balance of cozy, cute, and ironic.
While this style is best worn with a pair of jeans or leggings on a chilly winter day, it's also versatile. If you style it correctly, you could wear it out for a night with friends! Pair it with leather leggings and a pair of stilettos to add a flirty appeal to the otherwise masculine look.
Chunky Sweater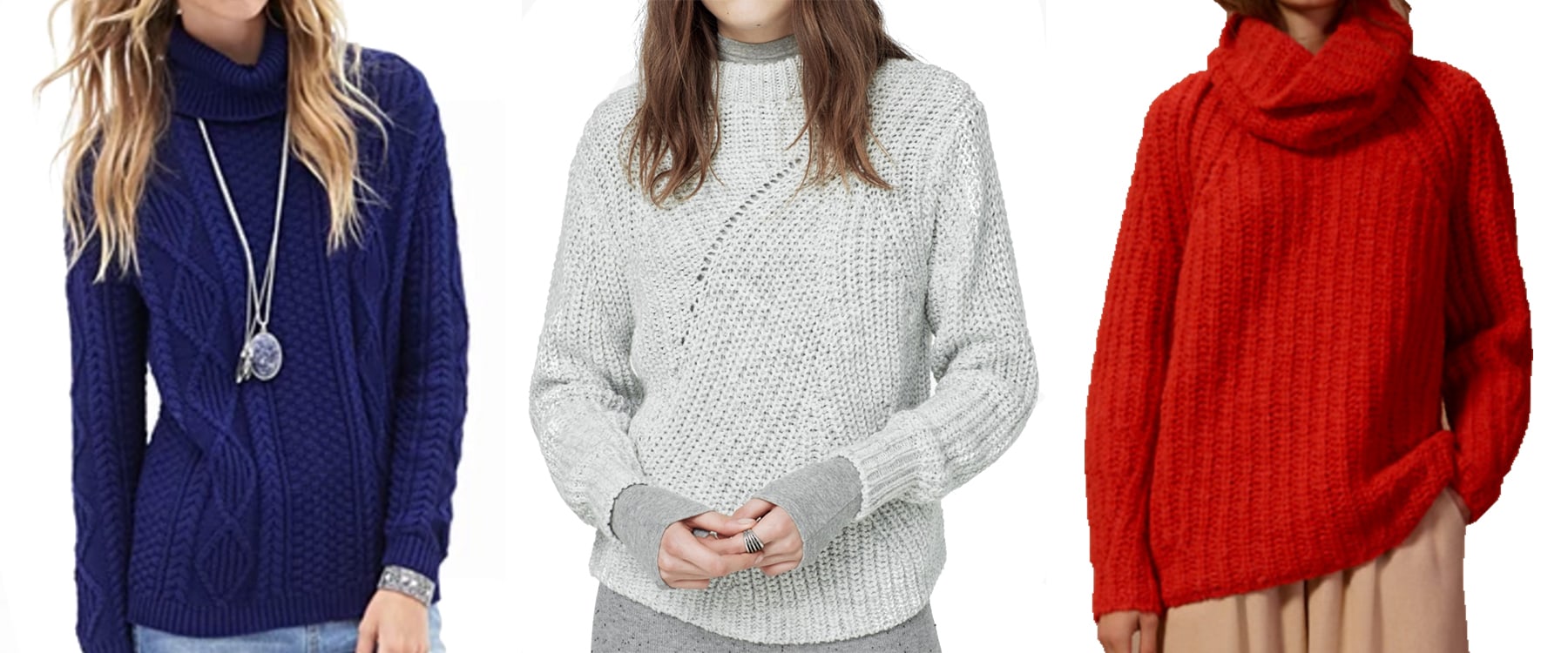 Products L-R: Save, Spend, Splurge
The chunky sweater is a timeless favorite that can be worn season after season. Don't be afraid to invest in one of these classic pieces, especially in a color you love. Generally, the more you spend on a heavy-knit sweater, the higher quality it will be. This means stronger color and shape that stays after washing, not to mention greater warmth.
Maybe you prefer a cable knit style like this one from Forever 21, or possible a cowl turtleneck is more your taste. Whichever you choose, you can't go wrong with this closet staple!
What do you think?
What are some of your favorite sweater trends? Do you think you'll splurge on any of our shopping picks? What would you like to see CF cover in future Save, Spend, Splurge articles? Don't forget to comment and post questions below – we love to hear from you!