For this week's Fabulous Find, we found the perfect springtime dress. With the right accessories, this off-white dress with lace details can be worn everywhere from an outdoor festival to a graduation party. And, at under $18, this H&M dress will give you a ton of bang for a little buck.
Want to see what this Fab Find looks like? Just scroll down to check it out, as well as three chic ways to wear this dress for spring:
The Dress: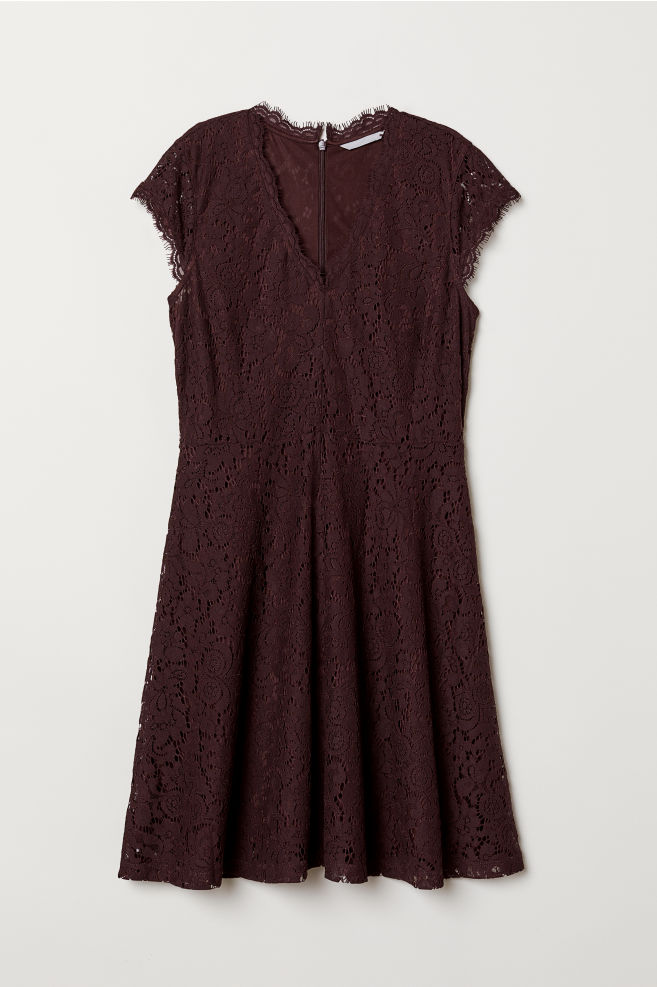 Lace Dress in "Natural White" — $17.95 at H&M
Outfit Inspiration
If you like this cheap and chic dress, then you're going to love the outfits we put together for inspiration. Read on to find out three stylish ways to wear this week's Fabulous Find:
Outfit #1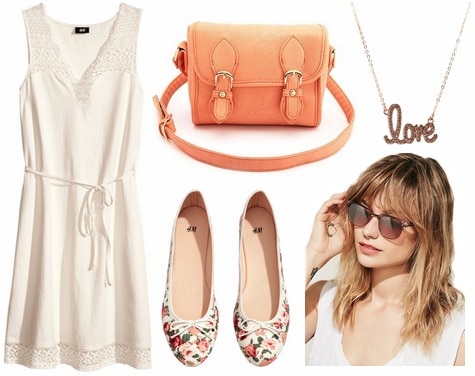 Product Info: Dress- H&M, Bag- Charlotte Russe, Necklace- Aeropostale, Shoes- H&M, Sunglasses- Free People
Wear this feminine dress with bold accessories to create a fun and trendy outfit. Start by pairing this Fab Find with cute floral print flats, then add a pop of color with this eye-catching orange-hued handbag. Accessorize with a "love"-adorned necklace, then slip on some chic sunnies to complete the look.
Outfit #2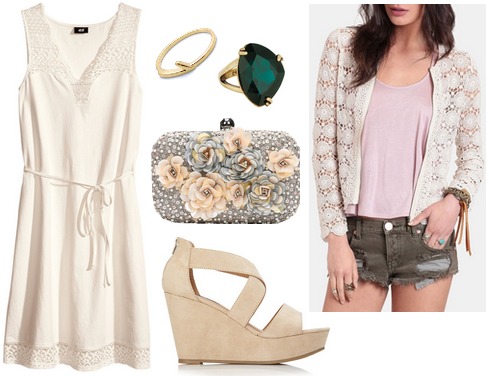 Product Info: Dress- H&M, Gold Ring- The Candy Room, Jewel Ring- Chloe + Isabel, Jacket- Threadsence, Bag- LOFT, Shoes- Forever 21
For a dressier ensemble, play up the soft and romantic vibe of the dress by pairing it with a delicate crochet jacket. Neutral wedges are perfect for warmer weather, while this floral appliqué clutch adds both texture and interest to the look. Keep the accessories sleek with a jeweled cocktail ring and gold midi ring.
Outfit #3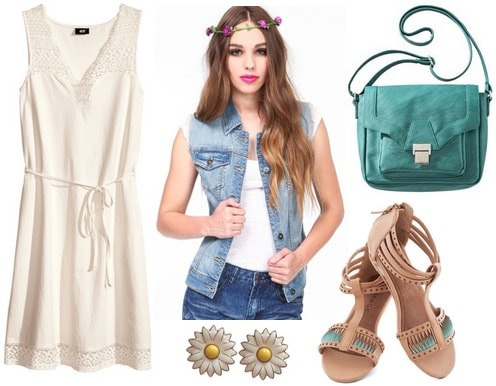 Product Info: Dress- H&M, Vest- Love Culture, Bag- Target, Earrings- Wet Seal, Shoes- ModCloth
This last outfit has a really fun boho-chic vibe that's ideal for spring. First, layer a light wash denim vest over the dress, then slip on a pair of strappy sandals. Pick up the the color of the shoes with a teal tote, and put on a pair of adorable daisy earrings.
Your thoughts?
What do you think of this week's Fabulous Find? Would you buy this H&M dress? Which look is your favorite? How would you wear a lace dress? Remember to leave a comment below and tell us what you think!