This week's Fabulous Find is yet ANOTHER sweater – but let's be honest, can you really have too many of them at this time of year? Nope, you can't. Especially ones that have that perfectly worn-in, slouchy fit that we all love.
Forever 21 is my go-to store for these type of pieces, because not only are their inexpensive, but they have them in pretty much every color and style imaginable. This pretty fall sweater is only $14.50 and its perfect pink shade acts as a neutral in any outfit – so pick it up at F21 and check out these three adorable ways to style it!
The Sweater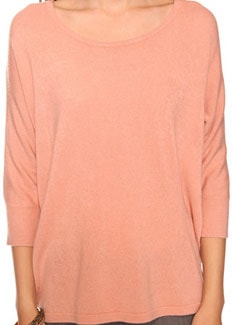 Soft Dolman Sweater – $14.50 at Forever 21
Outfit Inspiration
Here are three sample outfits that each incorporate this comfy, cozy sweater.
Outfit 1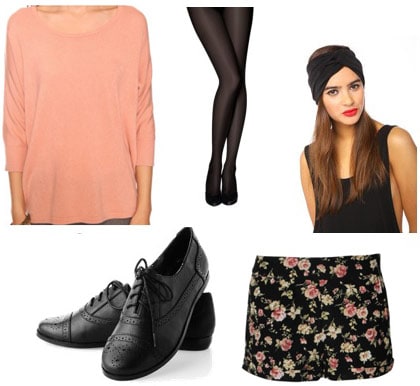 Sweater, Shorts, Tights, Shoes, Headband
This first look is really cute for fall, if I do say so myself. You can never go wrong with a good floral print if you ask me, so these shorts are KEY. Throw on a pair of black tights underneath for some extra warmth, and keep the shoes simple and subdued with a flat black style like these oxfords. As far as accessories go, I decided to add a little flair with this awesome twist turband. You could also add jewelry for some extra pop. This look is PERFECT for class – especially when you want to look put-together, but with little to no effort.
Outfit 2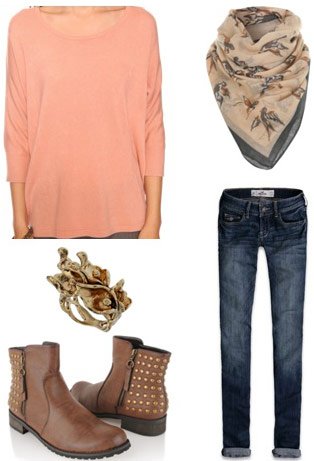 Sweater, Jeans, Scarf, Boots, Ring
The second look is another great option for daytime – whether you're going to class or running errands, you're sure to look stylish and stay warm in this outfit. I chose a classic pair of jeans to go with the sweater this time, and added an adorable printed scarf. I also found these AMAZING studded boots (also from Forever 21 – I may or may not have already ordered them…) that add a little interest to the outfit, and to play off the studs on the boots, I chose this cool gold ring as the main accessory.
Outfit 3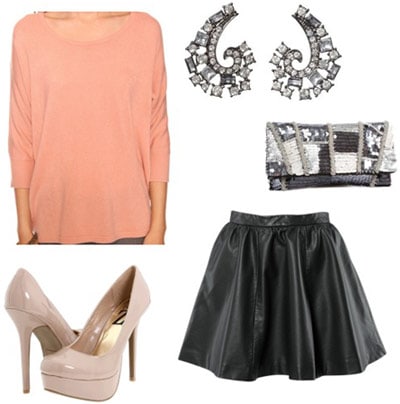 Sweater, Skirt, Heels, Earrings, Clutch
The last outfit, as always, is the most dressy. I LOVE mixing textures, so this sweater + leather (or pleather, whatever) combo is to DIE for in my book. I kept the whole look fairly neutral, with a pair of killer nude heels and some sparkly accessories, like these stud earrings and sequined clutch. Throw a black blazer on over the top if you need the extra warmth, and take this look out for a hot night on the town!
Your thoughts?
What do you think of this week's Fabulous Find? How would you style this pretty sweater? Let me know your thoughts in the comments!