Everyone needs a classic, polished, wear-everywhere bag in their closet. And if I had to choose just one, it would be this week's Fabulous Find: a sleek, black faux-leather crossbody bag from Nordstrom. Its gold details and partial chain strap make it look higher-end, but in fact this bag is now on sale for under $18. What a deal!
This bag is just big enough to carry your essentials, but small enough to easily sling over your shoulder. Its classic, minimalist look makes it wearable for both casual days and a formal evening. But best of all, it will never go out of style! So what are you waiting for? Snatch it up while you can.
The Bag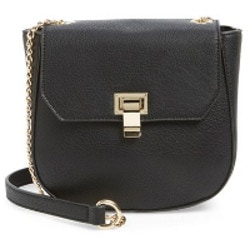 BP. Faux Leather Crossbody Bag in Black – $17.98 at Nordstrom
Outfit Inspiration
Ok, so this bag really does go with everything — but here are some outfit ideas, just in case you need a little inspiration:
Outfit #1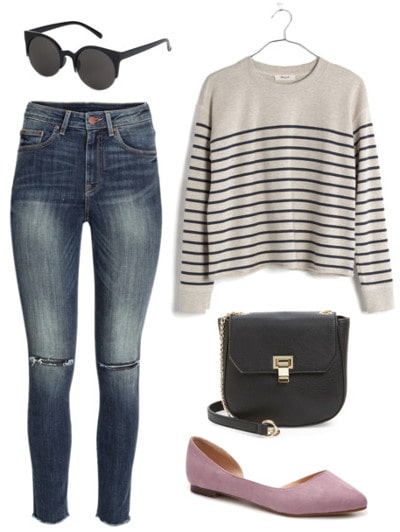 Products: Sweater, Jeans, Flats, Bag, Sunglasses
For a casual-cute look, pair a cropped striped sweater with distressed skinny jeans. Lavender flats add a pretty, feminine touch to the outfit, too. Lastly, add simple black accessories (for example, try balancing out the classic bag with trendy, modern sunglasses).
Outfit #2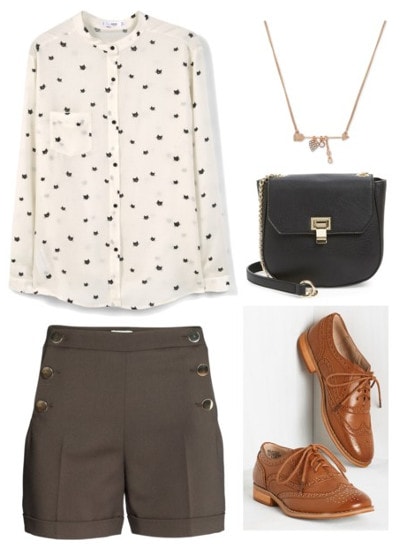 Products: Blouse, Shorts, Bag, Oxfords, Necklace
For a semi-dressy occasion, try pairing high-waisted shorts with a printed blouse. A gold charm necklace adds just a hint of sparkle. And to make this outfit practical for exploring around town, pick a pair of comfortable oxfords and throw your essentials in your crossbody bag.
Outfit #3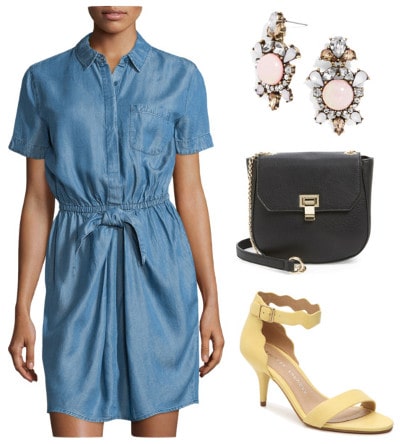 Products: Dress, Heels, Bag, Earrings
This sophisticated, feminine look would be perfect for a brunch date, family gathering, or other special springtime event. Though it starts with just a simple chambray shirtdress, the accessories make this look both polished and fun. For some pretty pastel details, slip on a pair of yellow ankle-strap heels and jeweled statement earrings, and don't forget the finishing touch: that classic crossbody bag!
Share your thoughts!
Do you have a favorite classic bag? What do you think of this Find? How would you wear it? Let us know in the comments!