You've probably noticed the Victorian trend taking hold of runways, style blogs, and store displays. High necklines and feminine details like ruffles, lace, and bows take inspiration from the formal styles of the 1800s, but are combined with modern shapes, cuts, and materials to keep this trend fresh and new.
If this sounds up your alley, then take a look at this week's Fabulous Find from JCPenney: a mint-hued, sleeveless, high-neck Victorian blouse with lace detailing. The dramatic yet conservative neckline is definitely a nod to old-fashioned style, but the standout color and sleeveless cut make it totally youthful and fun. (It's also available in other colors, including black and white, if you'd prefer a more subtle vibe.)
This blouse, which is currently on sale for under $20, is the perfect statement piece to add to your summer wardrobe.
The Blouse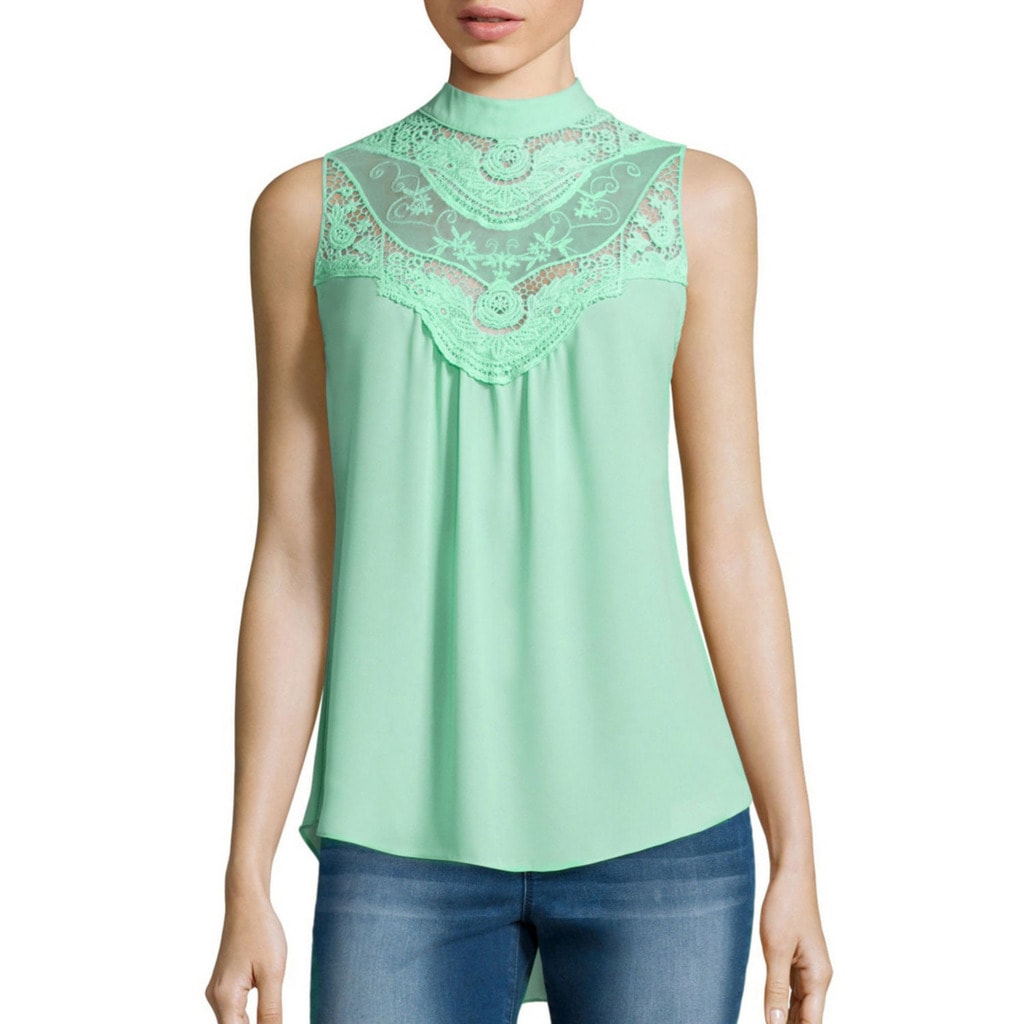 Heart & Soul Sleeveless High-Neck Victorian Blouse in Ice Green – $19.99 at JCPenney
Outfit Inspiration
Does this eye-catching blouse seem a bit intimidating? Never fear! Here are a few outfit ideas to get you started:
Outfit #1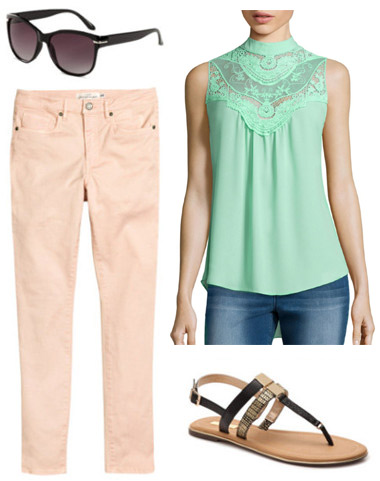 Products: Blouse, Pants, Sandals, Sunglasses
This simple outfit would work for class, vacation sightseeing, a casual date–it's comfy and cute, yet still has a touch of polish. Play with color by pairing the blouse with contrasting pink pants. Pick a comfy pair of sandals, but preferably ones with some fun metallic detailing, and throw on a pair of glam sunglasses for that celebrity-in-disguise look.
Outfit #2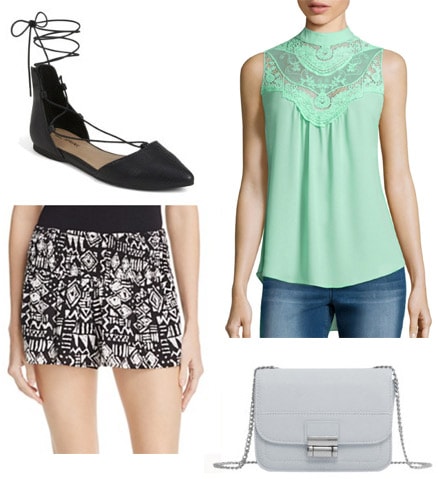 Products: Blouse, Shorts, Flats, Bag
Want to look dressed up, but also trying to beat the summer heat? Try this ensemble. Pair this flirty blouse with cute printed shorts, and for an extra trendy touch, add a pair of lace up black flats. Lastly, grab a pastel blue bag for a subtle color contrast. Voila! This is the perfect fancy alternative to a t-shirt and denim shorts.
Outfit #3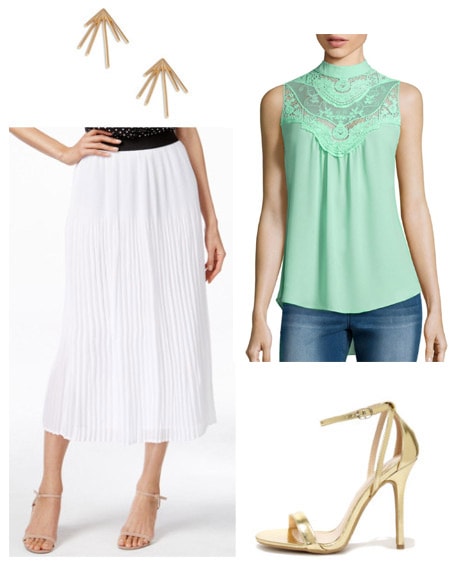 Products: Blouse, Skirt, Heels, Earrings
For a more dramatic going-out look, pair this blouse with a sophisticated pleated midi skirt. Add some metallic accessories for a glam vibe — try a pair of ankle strap gold heels and modern gold earrings. This fancy, feminine look proves you can cover up and still look amazing for a night out.
Thoughts?
Are you a fan of the Victorian trend? What do you think of this blouse? Which look is your favorite? Let us know in the comments!