With the holiday season just around the corner, now's the time to fill your closet with crazy colorful sweaters and sparkly everything.
That's where this week's Fabulous Find comes in! It's a glittery v-neck dress from H&M, and it's $17.99. The sparkly detail makes it perfect for holiday parties, but it also works as a classic LBD that you can style for day or night.
Want to see it in action? Here's a closer look:
The Dress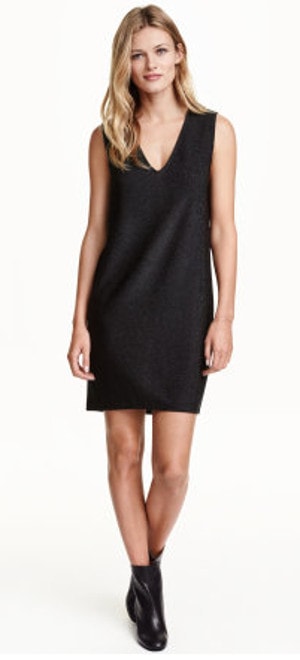 Glittery dress in black – $17.99 at H&M
Outfit Inspiration
This dress is surprisingly versatile! Here are three ways to wear it for different occasions:
Outfit #1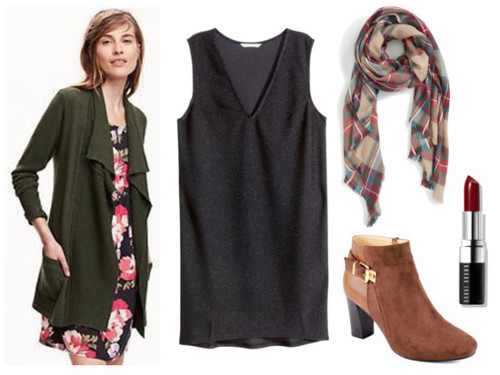 Products: Dress, Cardigan, Scarf, Booties, Lipstick
To style this dress for class or a more casual occasion, pair it with cozy fall layers. Add a draped green cardigan and brown suede booties. For extra warmth, throw on a plaid scarf, and don't forget a pretty shade of red lipstick.
Outfit #2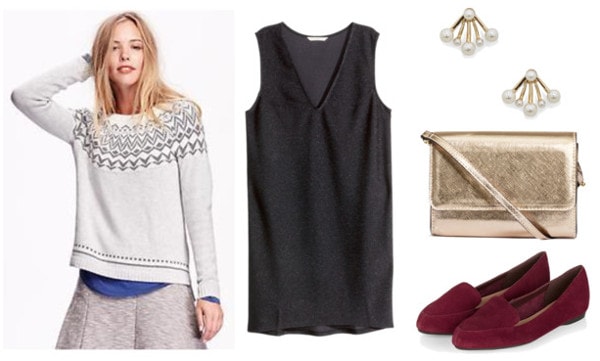 Products: Dress, Sweater, Loafers, Earrings, Bag
To wear this dress for the holidays, try pairing it with comfy pieces and metallic accessories. Layer a fair isle sweater over the dress and slip on a pair of maroon suede loafers. For extra sparkle, add pearl earrings and a gold crossbody bag.
Outfit #3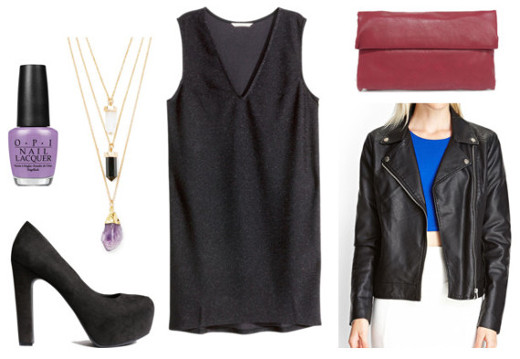 Products: Dress, Jacket, Clutch, Heels, Necklace, Nail Polish
To style this dress for a night out, throw on an edgy moto jacket and sky-high black heels. Add a few colorful touches with a burgundy clutch, layered stone necklace, and amethyst-purple nails.
Thoughts?
What do you think of this week's Fab Find? How would you wear it? Which look is your favorite? Let us know in the comments!