By now, you've probably heard about Pantone's Colors of the Year: "Serenity" and "Rose Quartz," two pretty pastel shades that transition perfectly from winter to spring.
If you're looking to jump on the bandwagon and add these colors to your wardrobe, this week's Fabulous Find is for you. It's a floral satin blouse from H&M, currently on sale for $15 — and guess what? It incorporates both of Pantone's colors!
Now, sure, this blouse will be perfect for spring. But that doesn't mean you can't still wear it now! Read on for outfit ideas and details:
The Blouse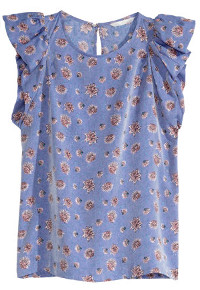 Satin Blouse in Blue/floral – $15.00 at H&M
Outfit Inspiration
Want to see how versatile this blouse can be? Here are few ways to style it:
Outfit #1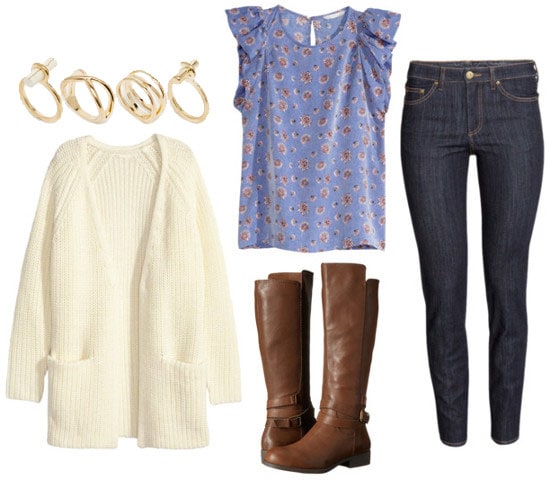 Products: Cardigan, Jeans, Boots, Blouse, Rings
Want to be comfy for class, but still look polished? Try styling down this dressy blouse with dark wash jeans and a cozy cream cardigan. Throw on a pair of brown riding boots, and for just a bit of sparkle, slip on a stack of rings.
Outfit #2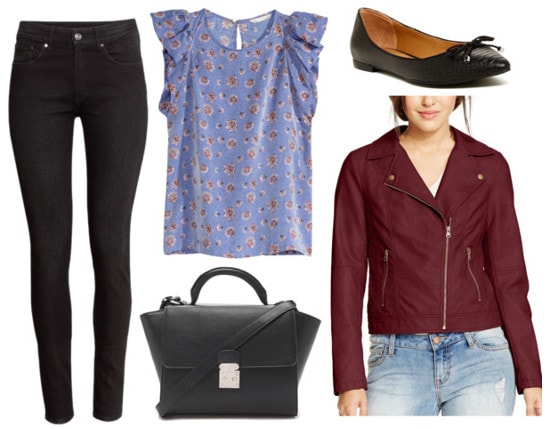 Products: Blouse, Jacket, Jeans, Bag, Flats
Want a look that can go from class to a night on the town? Style this blouse with black skinny jeans and pointed toe flats. A burgundy moto jacket adds a colorful yet edgy touch, and for the final accessory, grab a black crossbody bag.
Outfit #3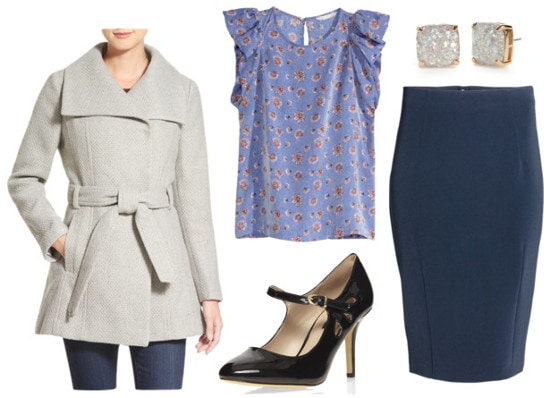 Products: Blouse, Skirt, Coat, Heels, Earrings
This blouse works equally well for a professional outfit. Try it with a navy pencil skirt and black mary jane heels. For extra polish, add a gray wrap coat and sparkling studs.
Thoughts?
What do you think of this week's Fab Find? How would you wear it? Let us know in the comments!