Okay, so Presidents' Day maybe isn't the most exciting of holidays, but it is a great opportunity to score some steals! H&M currently has a bunch of cute and stylish pieces on sale for super reasonable prices, including this week's Fabulous Find: a tunic-length button-down shirt for only $12.99!
This comfy and versatile shirt can be styled in all kinds of ways, plus it makes a great winter-to-spring transitional piece. Want to see more? Then read on:
The Shirt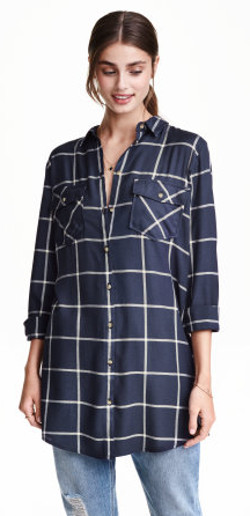 Long Shirt in Dark blue/checked – $12.99 at H&M
Outfit Inspiration
Not sure how to style this shirt for different occasions? Here are a few ideas:
Outfit #1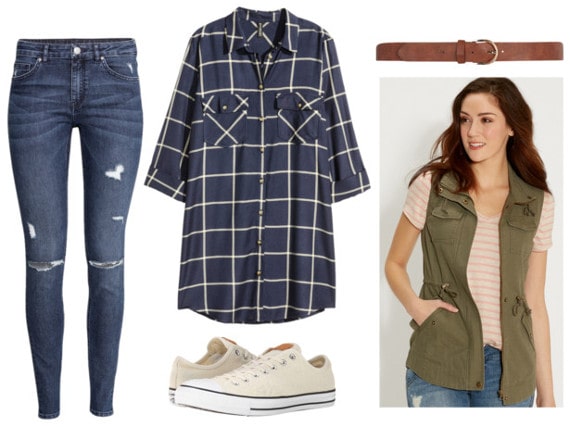 Products: Shirt, Vest, Jeans, Belt, Sneakers
For class or the weekend, try this casual-cute look. Throw on the tunic over a pair of distressed skinny jeans and some kicky white sneakers. Add another layer with a green utility vest, and to accentuate your waist, tie a faux leather belt over the top.
Outfit #2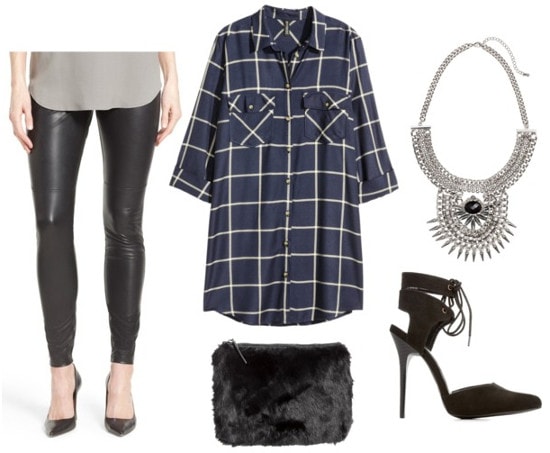 Products: Shirt, Leggings, Heels, Necklace, Clutch
Believe it or not, this casual tunic can also be dressed up for a night out! The key is to mix it with a variety of edgy textures and materials. Try pairing the tunic with leather-look leggings and black lace-up stilettos. For a couple more unique and trendy touches, add a metallic statement necklace under the collar and carry a fuzzy faux-fur clutch.
Outfit #3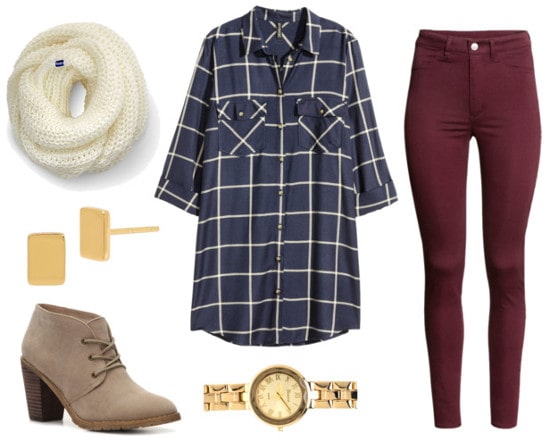 Products: Shirt, Jeans, Boots, Scarf, Earrings, Watch
This casual yet polished look could easily take you from class to a coffee date. Start by pairing the tunic with red skinny jeans and lace-up suede booties. Add a cream infinity scarf for warmth, for some extra polish, accessorize with gold earrings and a sleek gold watch.
Thoughts?
What do you think of this Fabulous Find? How would you wear it? Which look is your favorite? Let us know in the comments!