The double-breasted khaki trench coat may be the most classic, timeless coat style out there. And while it's certainly worth investing in a high-quality trench that will last you forever, there's also nothing wrong with snagging a great deal on one!
This double-breasted trench from Forever 21 is an excellent choice if you're looking to pick up the perfect fall coat. It has clean, simple lines, and the khaki color will go with pretty much everything you own (but if you feel like branching out, it also comes in black and olive green).
Best of all, it's easy on the wallet, ringing in at just under $30.
The Coat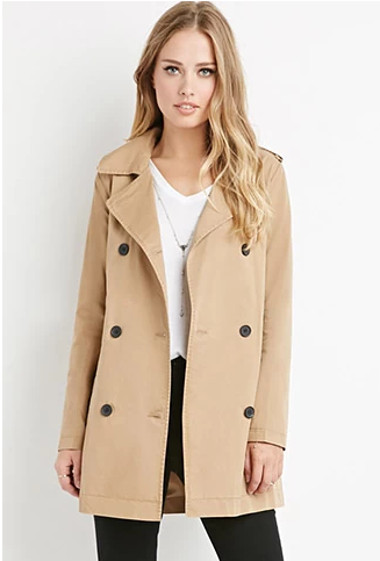 Double-Breasted Trench Coat in Khaki – $29.90 at Forever 21
Outfit Inspiration
It's no joke — this trench coat will go with everything in your closet! Don't believe me? Then check out these three outfit ideas for some inspiration:
Outfit #1: Sophisticated Boho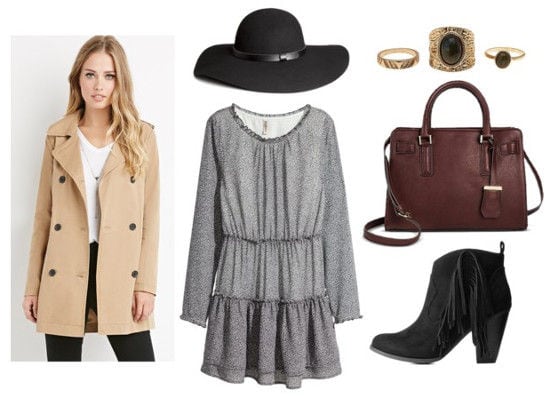 Products: Coat | Dress | Hat | Boots | Bag | Rings
Remember that breezy boho dress you were wearing all summer? This is how you style it for fall. Layer on your trench with a pair of black fringe booties and a floppy hat. Add polish with a structured burgundy tote, and for a little sparkle, stack some vintage-inspired rings.
Outfit #2: Fall Ready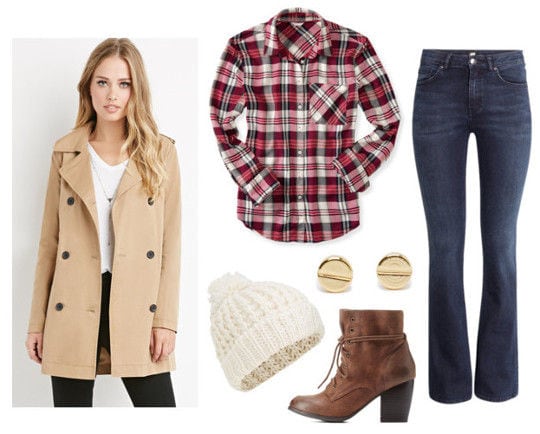 Products: Coat | Shirt | Jeans | Boots | Hat | Earrings
I like to think of this look as 'lumberjack-chic.' Start with some comfy basics like a plaid flannel shirt, bootcut jeans, and lace-up booties. Dress up these causal pieces with your sophisticated trench and some gold stud earrings, and for extra warmth, add a knit beanie.
Outfit #3: Modern Classics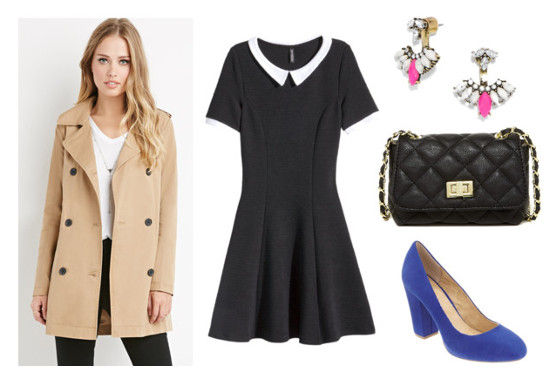 Products: Coat | Dress | Heels | Bag | Earrings
Need a cute outfit for date night or a fancy event? Try taking a few classic pieces and jazzing them up with modern accessories! Start with your favorite LBD — this one feels young and trendy with its flared silhouette and sharp collar. Mix fun accessories, like cobalt blue pumps and jeweled earrings, with classic ones, like this quilted crossbody bag. Lastly, slip on that trench for a layer of classic style.
Thoughts?
Which look is your favorite? Will you be adding this trench to your closet? Do you like finding deals on classic staple pieces? Let us know in the comments!