Everyone knows florals are perfect for spring, but how can you wear them in the winter months? The answer: pick dark-colored floral prints, which blend in with muted winter color palettes, but also transition nicely into spring.
This week's Fabulous Find is a perfect example. It's a neutral floral tunic-blouse from Forever 21, and it looks way more expensive than it is (less than $25!). Interested? Read on for details and a few ways to wear it.
The Tunic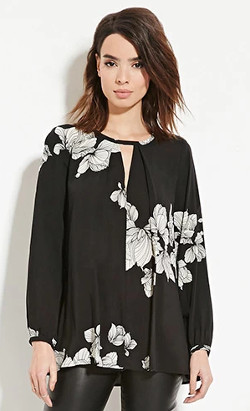 Contemporary Floral Print Tunic in Black/Cream – $24.90 at Forever 21
Outfit Inspiration
Here's how to wear this tunic for class, work, and play:
Outfit #1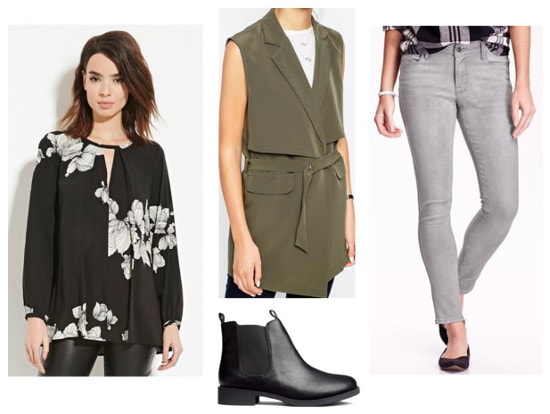 Products: Blouse, Vest, Jeans, Boots
For a polished everyday look, pair this blouse with gray skinny jeans and black booties. Give the simple combo a chic and trendy touch with a sleeveless green trench.
Outfit #2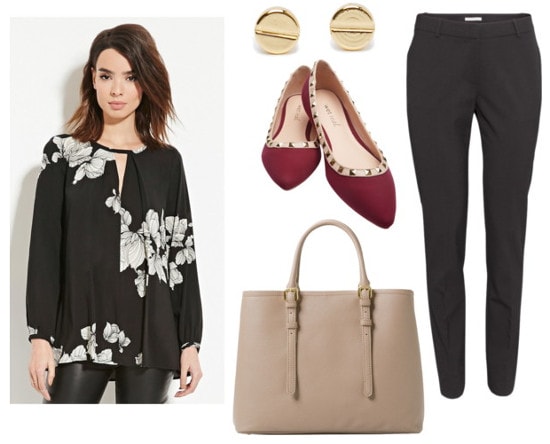 Products: Blouse, Pants, Flats, Tote, Earrings
Want to wear this tunic to work? Style it with black trousers and studded burgundy flats, and add gold stud earrings for sparkle. Don't forget a pale pink tote to carry your essentials.
Outfit #3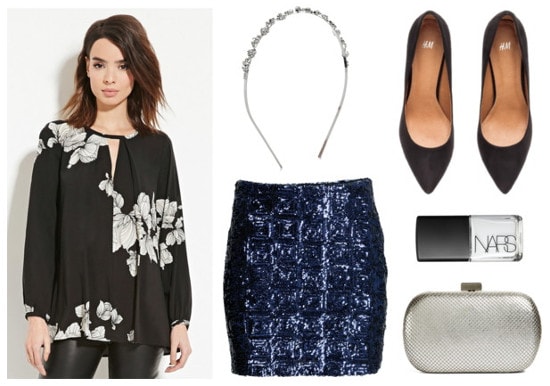 Products: Blouse, Skirt, Heels, Clutch, Headband, Nail Polish
To wear this tunic to a New Year's Eve party, jazz it up with a blue sequin skirt and black pumps. Because you can never have too much sparkle on NYE, accessorize with a silver headband, silver clutch, and pearly white nails.
Thoughts?
Would you buy this week's Fabulous Find? How would you style it? Which of our looks is your favorite? Let us know in the comments!