Is it winter yet where you live? If so, it's time to start bundling up with cozy coats, thick scarves, and other cold-weather layers!
This week's Fabulous Find is the perfect addition to your winter wardrobe — it's a sleek, streamlined wool-blend coat from Charlotte Russe that will go with everything in your closet. Plus, it's currently on sale for over half off at just $20. Interested? Then scroll down for details (and ways to wear it)!
The Coat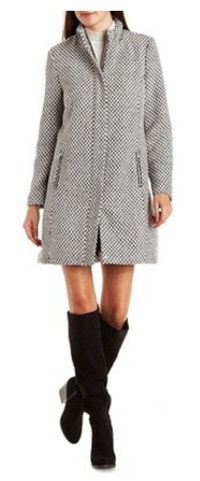 Brushed Wool Blend Coat in Gray – $20.00 at Charlotte Russe
Outfit Inspiration
Want to see how you can wear this coat for every occasion? Read on for a few outfit ideas:
Outfit #1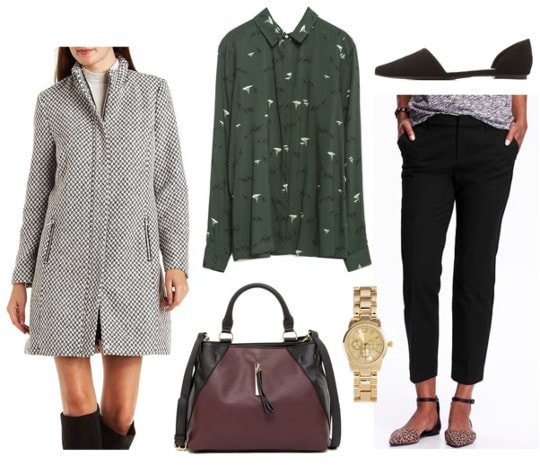 Products: Coat, Blouse, Pants, Bag, Shoes, Watch
For a stylish yet professional ensemble, pair a printed green blouse with black pants and black d'orsay flats. Layer this sleek coat over the top for a polished look, and don't forget to accessorize with a colorblocked tote and gold watch.
Outfit #2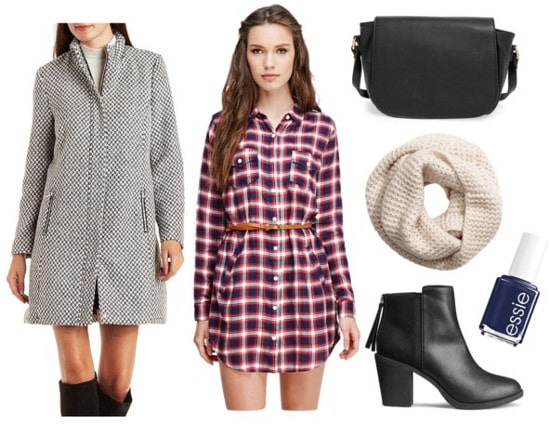 Products: Coat, Dress, Boots, Scarf, Bag, Nail Polish
This cute cold-weather outfit could easily work for class or a casual date. Start with a classic plaid shirtdress and black booties, then layer on this warm coat and a cream infinity scarf. Throw on a black crossbody bag to carry your essentials, and for an extra pop of color, paint your nails a dark navy hue.
Outfit #3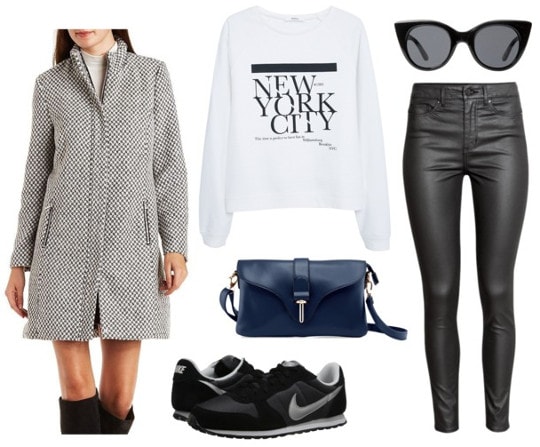 Products: Coat, Sweatshirt, Jeans, Sneakers, Bag, Sunglasses
Want a comfy yet chic outfit for running errands? Try this street style-inspired ensemble — it starts with coated black jeans and a graphic sweatshirt, with this warm coat layered over the top. Black sneakers are a practical and trendy choice for running around town, and don't forget a cute crossbody bag. For that final celebrity-off-duty touch, throw on a pair of modern sunglasses.
Thoughts?
What do you think of this week's Fab Find? How would you wear it? Is it cold enough for winter coats where you live? Let us know in the comments!