As you guys may know, here at CF, we look through and test out a LOT of products, but very few actually make it to the site. We're really choosy about what products we recommend because we only want to show you guys the best of the best – which more often than not means not featuring anything if it doesn't meet our standards.
This month, however, we've found a myriad of amazing products to share with you all! This month's Shopping Bag theme is innovative products that are both versatile and unique.
In the beauty department this month, it is all about protecting your skin and hair from the wind/chilly weather that's been present cross-country, as well as treating yourself to something fab after the stress of midterms. As far as apparel goes, we've been keeping our eyes out for the best cheap-meets-chic items that will work for spring and beyond.
We hope you all can find something you like in our list. Of course, if you know if any amazing products that we've missed, leave a comment!
Beauty Products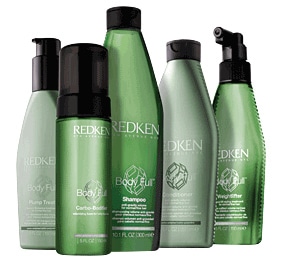 Redken Body Full Hair Products
If you're like us, winter weather leaves your hair flat, static-y, and dried out – not exactly fabulous. That's why we were psyched to check out Redken's Body Full line. (Thanks, Melanie!)
The shampoo and conditioner not only smell great but they also really do add volume all on their own – no greasy, weighed-down hair here. Even without blow drying or styling in any special way, we noticed a major difference in how much volume and shine our hair had just after using the Redken products. Suffice to say they're our new obsession!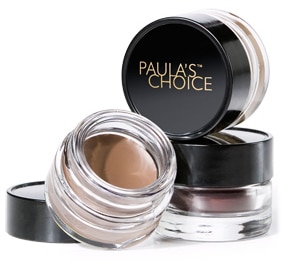 Paula's Choice Constant Color Gel Eye Liner
Paula's Choice skincare products are some of the best out there for taming acne, but we hadn't tried her makeup line until very recently, when we had the chance to test out a sample of her Constant Color Gel Eye Liner.
Much like her skincare products, Paula's eyeliner does exactly what it says it will – goes on smoothly, and lasts all day. It's probably the easiest liner to apply EVER and even beats Bobbi Brown's cult-fave Gel Eyeliner in our book for smooth application. In addition, this stuff does NOT rub off or smudge during the day, at all. And at only $12.95, it's affordable, especially when you factor in how long a jar will last (we estimate at least a few months).
(Editor's Note: I'm a HUGE fan of Paula's Choice products – I went from horrible breakouts that took forever to clear to rarely getting acne at ALL, no lie, thanks to Paula's Choice skincare. I highly recommend her line if you are struggling with acne! If you have any questions, leave a comment and I'll respond!)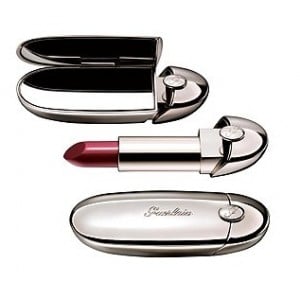 Rouge G de Guerlain Le Brillant Jewel Lipstick Compact
Okay, so this is a bit pricey BUT it's a lipstick and compact combo, the color apparently lasts all day, and the lipstick itself is made with mother of pearl and ruby powders: how luxurious! In addition, bright lips are hot for spring, as you guys probably know.
This would definitely be a great gift to give yourself as a reward for your midterm accomplishments.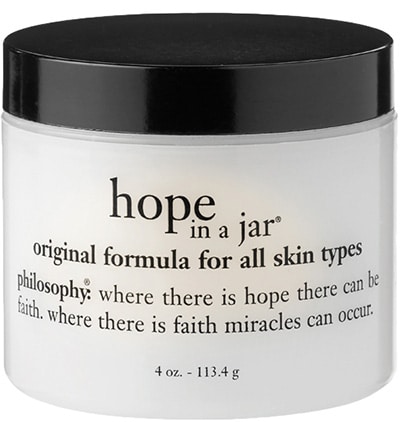 This is the perfect moisturizer for those moments when the cold wind hits you in the face, and you can't help but think to yourself, "this can't be good for my skin." Philosophy Hope in a Jar will add moisture to your skin without making it greasy, something few moisturizers do well. In addition, it will give your skin a smoother appearance all over.
This product has been so successful that Sephora chose it as the 2008 winner of the "Best of Sephora" award, so you know it has to be good.
Apparel and Accessories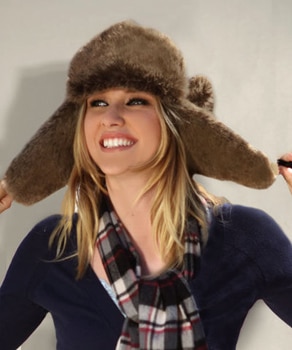 Punxsutawney Phil's 6 more weeks of winter have been easy for us to navigate thanks to the ultra-warm, and ultra-chic D&Y plaid fur trapper hats we got a chance to check out this month.
As seen on celebs such as Taylor Momsen, D&Y is a great brand known for their quality and fashion-forward aesthetic. These plaid trapper hats are no exception. They give off a trendy vibe yet are still totally practical and warm thanks to the amazing faux fur they're lined with. Come spring, a D&Y trapper hat will be one winter piece you'll definitely miss wearing.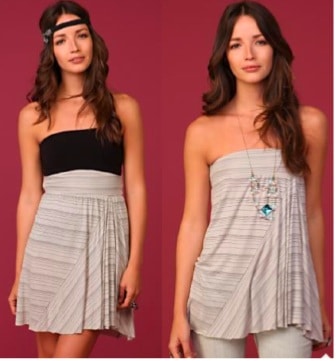 Free People Guava Convertible Skirt
This piece is one of our top picks for March because it's amazingly versatile. You can totally pull this skirt/top combo off in the winter by layering or using tights. Then, keep it for the summer when you want to wear a loose, flowy skirt or top! Although it is a bit pricey, the different uses, and the fact that you're getting two items in one, makes it totally worth the splurge.
Not feeling this top, but want to check out other convertible pieces? Check out the selection at Free People.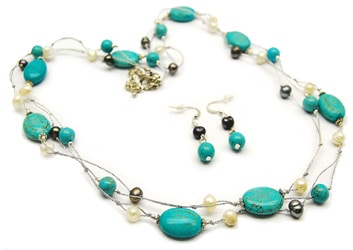 Turquoise Jewelry from Fantasy Jewelry Box
We all know that turquoise is one of the hottest colors for Spring 2009, which is one of the reasons we're obsessed with turquoise jewelry right now. Not only is it boho-fabulous, but it adds an unexpected pop of springy color to any outfit.
That's why when our friend Joyce sent us some amazing turquoise and pearl jewelry from Fantasy Jewelry Box, we were instantly in love. The pieces above not only look realistic but they pretty much go with everything we want to wear this season. The necklace works well layered over other necklaces (a la Miley Cyrus at the Grammy's) or worn alone to get all the attention. Totally a must-have to beat the "almost spring but not quite" blues.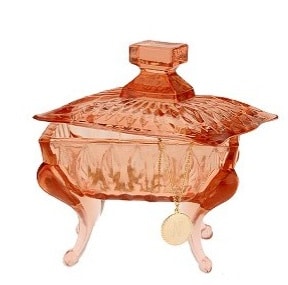 Urban Outfitters Glass Parlor Box
Okay, this one isn't apparel or an accessory, but we had to put it in here regardless!
When I first saw this box on Urban's website, the creative juices started flowing immediately. It could be super cute as a jewelry holder or as a decorative item for your room/apartment. You could even get a little fancy and buy a few and use them as bathroom storage for cotton balls and Q-tips. The possibilities are endless, but one thing is constant: this box definitely gives off the Old-Hollywood glamor vibe, and we love it!
Time to Check Out!
What do you think? Do you own any of these products? Do you have any new favorite products you would recommend to your fellow CF readers? Leave us a comment and let us know!