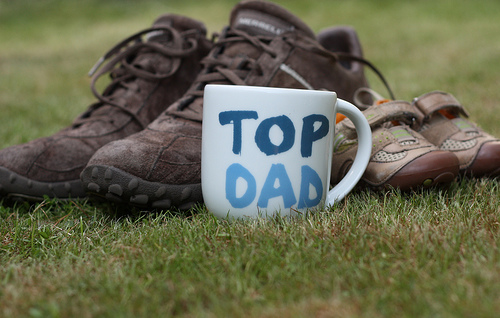 I feel like June is flying by so quickly — I mean, can you believe Father's Day is just a week away?! Yep, it's time to show Dad how much you care with a day dedicated to him!
If you're still stumped on what to get the dads in your life for Father's Day, CF has you covered. Read on for over 20 unique Father's Day gift ideas:
Debonair Dad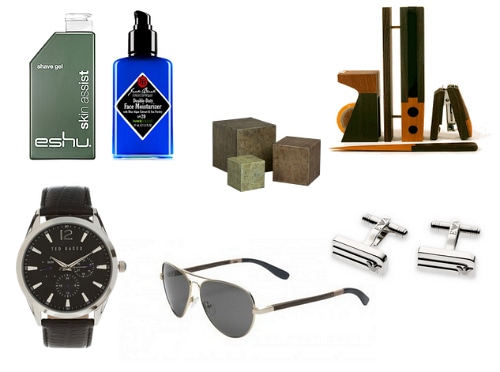 Product Info: Shave Gel, Moisturizer, Paperweights, Wooden Desk Set, Watch, Sunglasses, Cuff Links
Does your dad's sense of style rival your own? Show him how much you appreciate his fashion savvy by getting him a stylish and functional Father's Day gift. Grooming products geared for men are a popular choice, while sleek desktop accessories will give him the most styling desk at the office.
If you have a little more money to spend, buy Dad a timeless and classic accessory like a wristwatch, sunglasses or cuff links. Just make sure he doesn't get mistaken for a movie star!
The Grill Master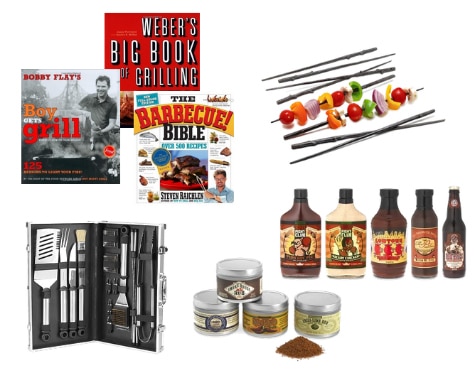 Product Info: Weber's Big Book of Grilling, Boy Gets Grill, The Barbecue Bible, Skewers, BBQ Tool Kit, BBQ Sauces, Grilling Rubs
If your father is anything like mine, he loves nothing more than grilling up a storm every weekend. Encourage his love for BBQ by giving him some styling grilling accessories for Father's Day or have him brush up his technique with some grill literature. You can even gift him some unique BBQ sauces or grilling rubs to amp up the flavor of anything he makes on the grill. Dad will love them and you'll be eating delicious food all summer long — it's a win-win!
Media Man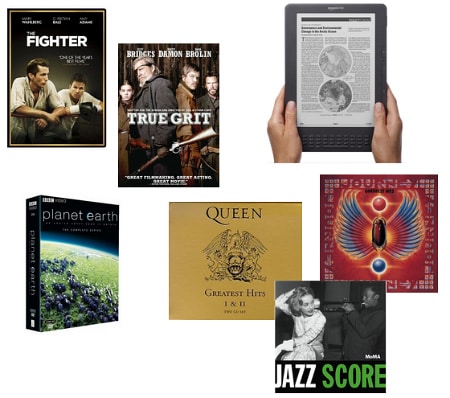 Product Info: The Fighter, True Grit, Planet Earth, Amazon Kindle, Queen's Greatest Hits, Journey's Greatest Hits, MoMA's Jazz Score
Is your dad a total movie and music buff? If so, get him some copies of the latest DVD release or one of his favorite albums. For the tech-savvy bookworm, team up with your siblings and get Dad an e-reader filled with some of his favorite reads.
The Sports Enthusiast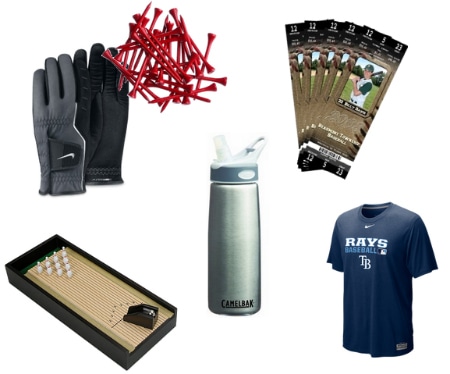 Product Info: Golf Gloves, Tees, Reusable Water Bottle, Tickets, T-Shirt, Bowling Game
Whether he's an athlete or just a spectator, many dads are into sports. If he plays a specific sport, treat him with some new accessories for his game of choice or buy him an eco-friendly reusable water bottle so he can stay hydrated.
Does Dad prefer watching the game? Gift him some tickets to a local sports event or gear from his favorite team. You can even get him a fun gag gift like this desktop bowling game — just make sure he lets you play too!
Gadget Guy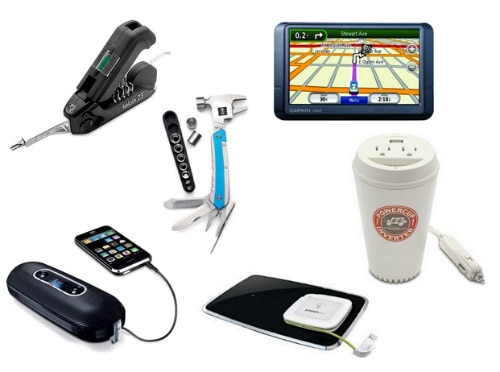 Product Info: Black Super Tool, Blue Multi-Tool, GPS, PowerCup, Portable Speakers, Wireless Charging Pad
Is Dad more tech-savvy than you are? If so, hook him up this Father's Day with some new gadgets for his prized electronics, like a wireless charging pad or portable speakers for his iPod. For those Mr. Fix-it types, try buying a useful and space-saving multi-purpose tool.
The DIY Daughter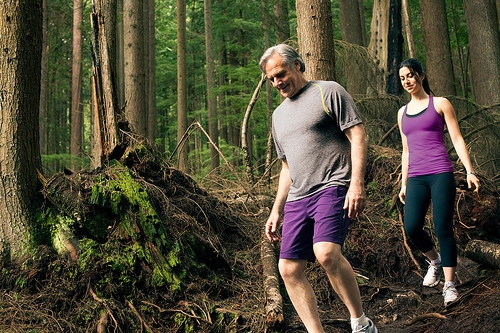 If you're short on cash this Father's Day, never fear — this holiday isn't about how much money you spend. Believe it or not, Dad probably wants nothing more than to spend quality time with you! So plan something special the two of you can do together next Sunday: have a father/daughter breakfast, go on a walk or watch a movie. Just do something you'll both enjoy and have fun!
What do you think?
Have you picked out a Father's Day gift yet? Does your dad fall under any of these groupings? Any gift ideas you want to share? Let us know by leaving a comment!