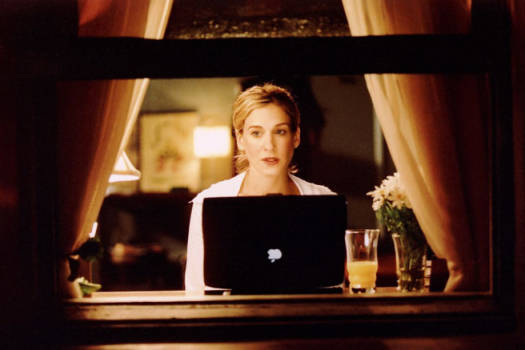 Photo Credit: ELLE
As busy and fashionable college girls, I'm sure you all are no strangers to online shopping. We are no longer limited to what our local fashion retailers have in stock. E-commerce has quickly become the fastest and most convenient way to shop.
At the same time, the internet has so much to offer that it can be overwhelming. And that's where subscription fashion websites come into play. Subscription fashion sites take the guesswork out of shopping and allow you to still follow trends while sticking to a budget. You simply sign up, tell them your size, and they send you products curated to suit your personal tastes.
Sound too good to be true? Well it isn't! In this article, I'll give you the low-down on five different subscription websites that need to be in your fashion arsenal.
1. Le Tote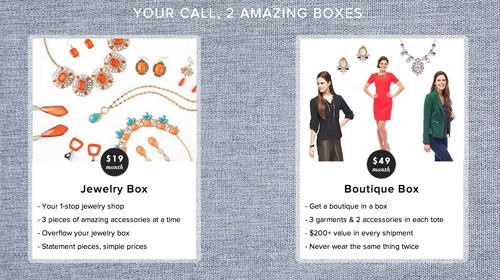 The premise oLe Tote is simple: shop, wear, and exchange. After signing up for the service, you "heart" styles that you love to create a style profile, and then choose between two different boxes, priced at $19 and $49. Using this as a guideline, Le Tote sends you new items each month.
You can keep the clothing or accessories as long as you like, and return whatever you don't want to keep. Even better, you can switch it up by sending your tote back an unlimited number of times each month. Le Tote has no commitment or contract and free shipping, so you can discontinue the service at any time.
Sidenote: I just signed up for my tote and I can't wait to see what goodies the mailman brings me!
2. Golden Tote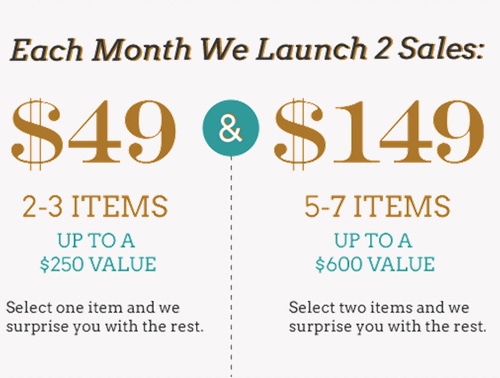 Golden Tote works similarly to Le Tote in that you receive a monthly box with a curated selection of products. Although on the more expensive side, you have the option of purchasing a $49 or $149 box.
A new sale launches the first Monday of every month and lasts throughout the month or until the products sell out. In case there was an item you were coveting and didn't receive, items can also be purchased individually from the boutique. Although you can't return any of the items if you don't like them, the surprise is what makes Golden Tote so exciting!
3. ShoeMint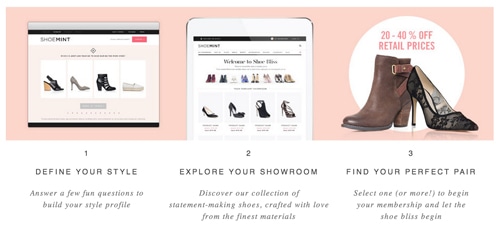 In the words of Carrie Bradshaw, the way to a girl's heart is through shoes. And with ShoeMint's awesome selection, I guarantee you'll feel like Cinderella in her glass slippers. After building a style profile, you simply pick your favorite pair of shoes to begin your membership. After that a brand new assortment of shoes is available each month.
By the 5th of each month, you either choose to select a new pair or skip the month if you don't find anything you like. If you choose to skip a month, a credit is applied to your account and is redeemable for up to one year.
Bonus: If you like ShoeMint, also be sure to check out their sister sites JewelMint, StyleMint, and IntiMint!
4. Ellie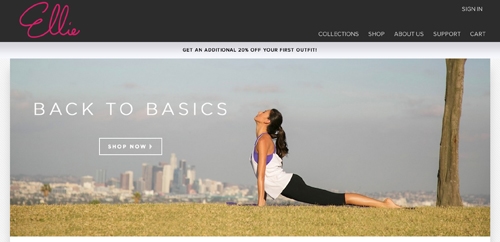 The beauty of Ellie is that it combines two of my favorite things – fashion and fitness – by offering high-quality, unique activewear at an affordable price. To offer the most flexibility possible, items can either be purchased individually or through the Fit Fashionista Club monthly subscription.
On their own, Ellie's outfits can cost an upwards of $50 (although don't forget to check out the sales section for even better deals!). However, with a monthly subscription you'll receive a top and bottom each month for $49.98.
Bonus: If you sign up now you can receive 20% off your first outfit!
5. Birchbox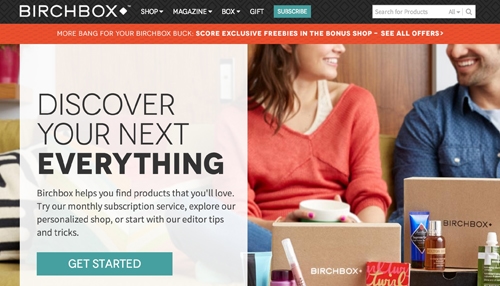 For all you beauty product lovers out there, Birchbox is the website for you! For just $10 a month, you'll receive a selection of samples from from well-known and up-and-coming brands. The women's subscription includes everything from skincare to makeup, as well as some non-beauty extras.
If you love the items you sampled, you can purchase full-size versions from the Birchbox Shop. And Birchbox's generous loyalty system rewards you every time you shop, refer friends, or give feedback on your samples. Birchbox points can then be redeemed on any full-size purchase.
Bonus: If any of you are looking for a gift for your boyfriend, brother, or guy friend check out Birchbox Man.
Your Thoughts?
Have you ever used any of these subscription websites? Do you think they're just a fad or a way to score great deals? Let us know in the comments!