This post may contain affiliate links, which means we may receive a commission if you purchase through our links. Please
read our full disclosure here
.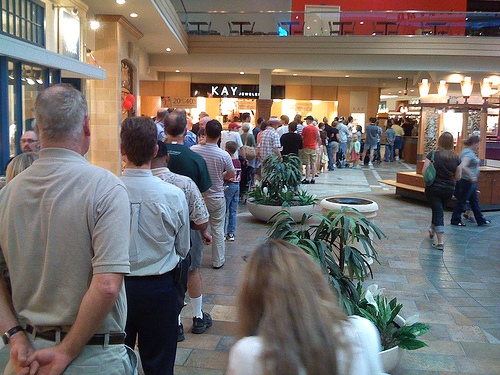 I am a huge fan of budget shopping, and I think Black Friday can be so much fun! Visiting the mall early and scoring a great deal feels adventurous and rewarding all at the same time. We all know that there's a lot of hype surrounding Black Friday, but unfortunately, not all of it is deserved.
Since it's important to be informed, I've compiled a list of four things to keep in mind before you face the crowds this Friday (or tonight). Read on to learn more:
1. You may not be getting the best deal.
Black Friday is known for its doorbuster sales, but watch out for the tricks retailers play to make you think you're getting a better deal than you are. There are countless stories about the lengths retailers go to to make their sales seem like legitimate savings.
First off, the original prices you may see on an item are often meaningless. This is because retailers will show Black Friday shoppers the original price instead of the current selling price to create the illusion of a great deal. Check out the prices of items you intend to buy on Black Friday now, and don't be fooled by sneaky retailer tricks.
Also, don't think you're necessarily buying the best quality, even if it's a brand name item. Many "doorbuster" electronics are actually derivative products of standard models. This means that they are often lower-quality items that are specially manufactured for days like Black Friday, but still carry their brand name stamp. So, be extra-careful this Black Friday and do some real research on the items you're purchasing.
2. Cyber Monday is just as great.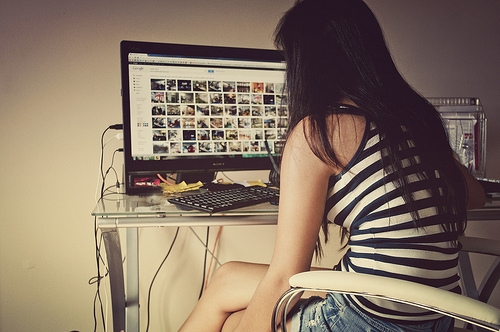 Cyber Monday is traditionally the Monday after Thanksgiving, but don't let the name fool you. Many retailers are offering up to a week's worth of online savings before and after Thanksgiving. (See our full Black Friday/Cyber Monday deal list for details!) It's a great holiday shopping alternative for people trying to avoid the chaos of Black Friday, and even die-hard Black Friday fans can benefit from the online deals.
Cyber Monday has some definite advantages over Black Friday, especially since you can easily compare prices across many stores to make sure you're getting the best deal. Also, the Cyber Monday deals can sometimes be better than those found in stores, so make sure to check online before you face the Black Friday crowds.
However, it's very important to be careful on Cyber Monday because many scammers like to take advantage of the large online crowds. Make sure you shop online safely!
3. It's not necessarily the best sale of the year.
They hype surrounding Black Friday would have you believe it's the best sale of the year, but this may not be the case.
For many items, the best sales of the year actually come after Christmas. This is because retailers have to start making room for the New Year's products, and are willing to deeply discount items once the holiday season has passed. This is especially true for clothing and particularly cold-weather gear like coats.
So, if you're hoping to snatch up some personal items at a low cost this Black Friday, you might want to wait until December 26th for some serious savings.
4. Don't lose sight of the spirit of Thanksgiving.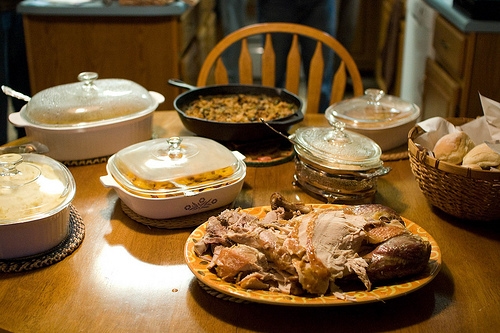 This is probably the biggest thing to keep in mind before embarking on a Black Friday adventure. Many stores will be opening up for Black Friday as early as 6:00 am on Thanksgiving Day. (That means they're open now, as you're reading this.) This has many people outraged at the seemingly greedy retailers for forcing employees to work through the holiday and cutting into family Thanksgiving time.
Additionally, it is not uncommon for Black Friday to turn violent or even deadly. Shoppers can become vicious in their attempts to get the best deals, and there are many horrific stories of people being trampled or physically attacked on Black Friday.
With all this in mind, it's important to remember that the purpose of Thanksgiving is to dedicate a day where we can all be thankful for the important things in our lives. Black Friday can definitely be a blast, but don't let the true spirit of the holidays pass you by.
Thoughts?
Do you participate in the Black Friday festivities? Do you prefer Cyber Monday or Black Friday? What are your opinions on the violence that sometimes occurs? How do you feel about stores opening earlier than ever? Is it the store's fault or the shopper's fault that Thanksgiving is being affected? Let us know in the comments below!